British Archaeology Magazine Editor
We are looking to appoint a new editor to take the helm of British Archaeology magazine. Please read on for further information about the magazine or click here for information about applying for the role. We are happy to explore interim, guest editor and longer-term options.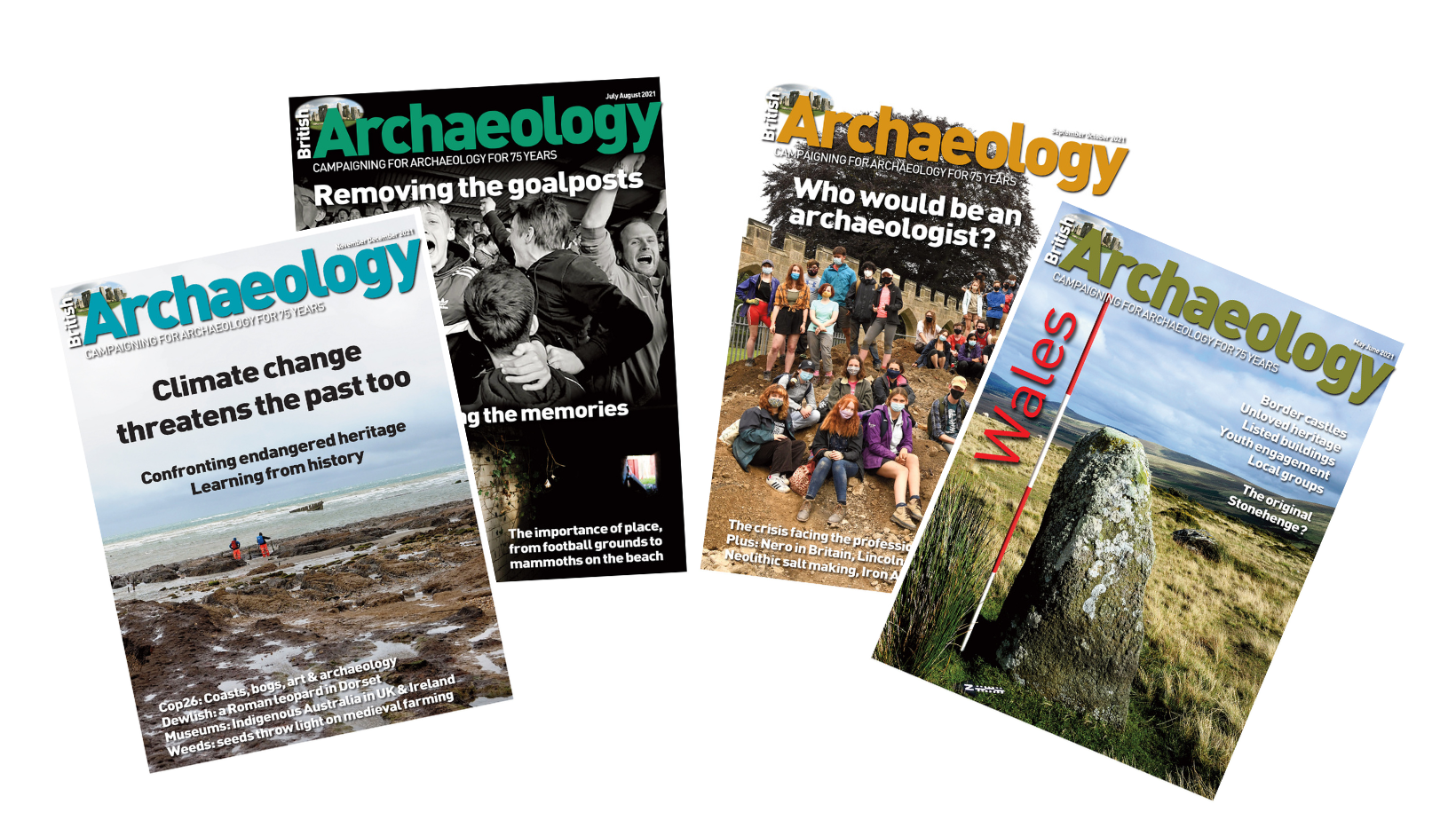 After 20 years at the helm of our outstanding magazine British Archaeology our Editor Mike Pitts is standing down to pursue other writing interests. During his time as editor he has established British Archaeology as an award winning magazine. We are now seeking a new editor to take forward British Archaeology as we continue to grow and seek to introduce new audiences to the work of the Council for British Archaeology (CBA).
British Archaeology is published every other month by the CBA, an educational and environmental charity founded in 1944 to promote archaeology, making the case for safeguarding our archaeological heritage, and increasing public participation and understanding. Launched in 1995, the magazine has a reputation for the high quality of its design and content. The editor commissions all outside contributions, which are mostly prepared by archaeologists and others writing about their own research and fieldwork. Because contributors are not necessarily professional writers, editorial input can sometimes be required (for which some subject expertise is necessary), and the editor typically writes some material themself. Some content is supplied by CBA staff, usually for seven pages, and there are currently two regular columnists (writing on broadcasting and photography).
The magazine is published 6 times a year and has a print run of 11,000 copies. It is made up of 68 pages including the front and back covers, news, feature articles and regular columns produced by guest writers and CBA staff. We are seeking an editor to take over immediately to ensure there is continuity in editing and delivery of the magazine with key editorial deadlines in mid-April and May. At present there is no intention to alter the design and layout of the magazine and the outgoing editor has used Photoshop to simplify supplied diagrams and maps to a standard style, but there is no magazine style guide (links to recent issues as a guide, and production files will be made available to interested parties and a selection of open access articles are available here. To date the editor's office has created press-ready files to supply the printer/distributor, and the CBA supplies mailing addresses. We are happy to discuss if interested parties would like to continue with providing press-ready files to supply the printer/distributor of if they would need additional design and layout support. The CBA has production files for all back issues, which are laid out in Quark.
We are looking to make an appointment to meet editorial deadlines in mid-April and May for issue 191, which is printed in early June for distribution in the week of 5th June.
Interested parties are asked to contact Neil Redfern, Executive Director of the Council of British Archaeology via email at [email protected] or by phone 07437 180732 for an informal discussion.
To apply please submit a CV and three examples of their editorial work to the Executive Director via the above email address by 28th March.
We are happy to explore interim, guest editor and longer-term options which can be on a freelance basis or via direct employment with the CBA.
We are also happy to consider a mixed solution if editorial timings allow or are prohibitive. Our overriding requirement is an editor who understanding the importance of communicating archaeology to a wide range of audiences and are committed to the CBA vision to champion archaeology and public participation.