Operations Manager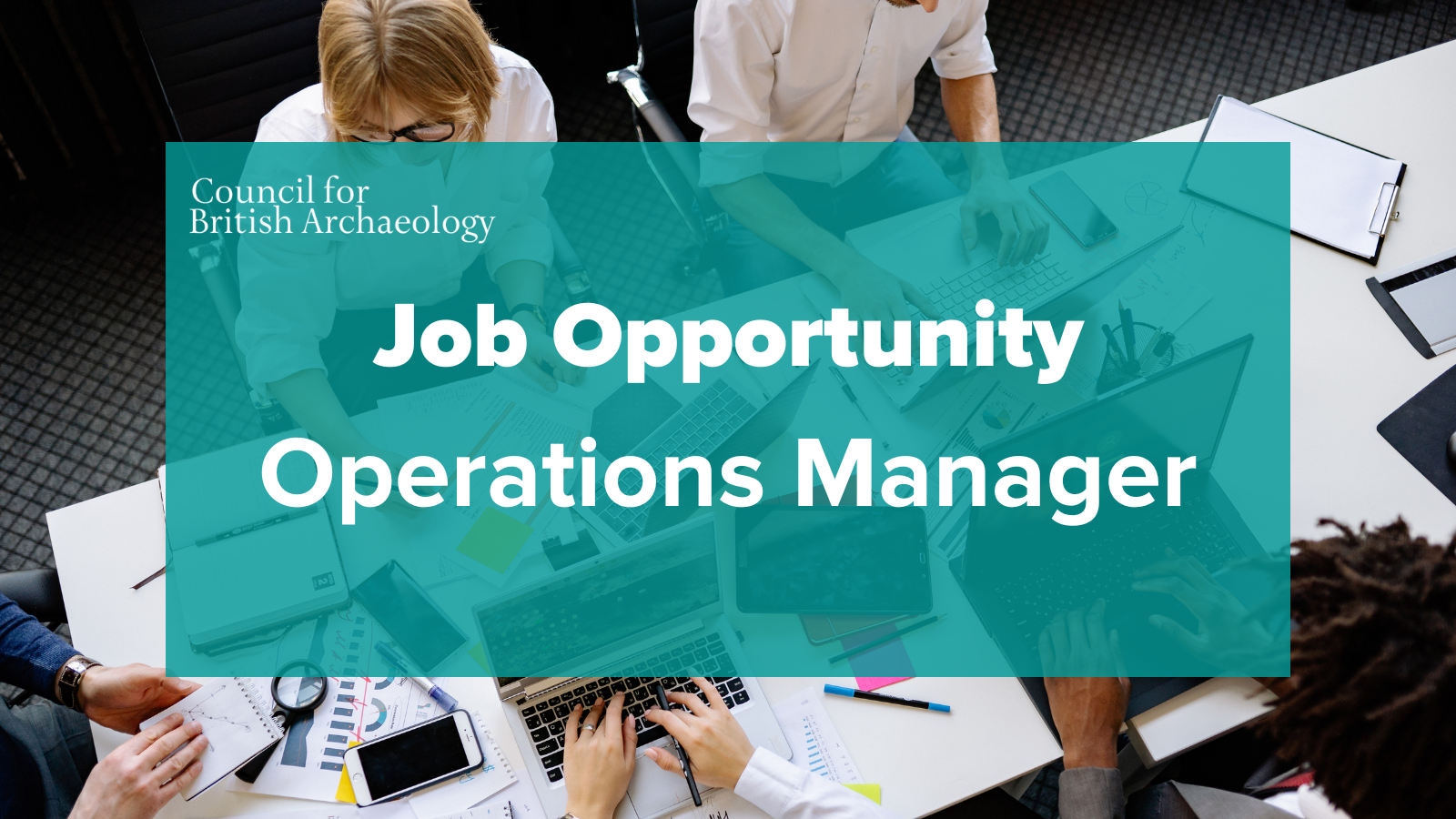 Are you ready for your next challenge?
The Council for British Archaeology is looking for an effective Operations Manager to oversee its operations and support the ongoing transformation of the business.
Overview
The Operations Manager is responsible for the effective and efficient day-to-day operational management of the CBA.
As a member of the Management Team, you will help to deliver and shape the CBA's vision and strategy. It will be your responsibility to ensure the good operational management of the organisation to enable us to achieve our mission and values. Your skills in effective organisational management will support the long-term sustainability and future growth of the organisation.
We're looking for someone who has:
A track record of organisational management within a charity or creative organisation.
Project Management experience, including planning, budgeting, line management, contingency planning, and experience of managing relationships/reporting to funders.
Experience of working with a CRM to prospect data, track customer interactions, and share this information with colleagues.
An understanding of legal requirements, and charity governance.
An understanding of and commitment to good practice, particularly around inclusion and equal opportunities.
To apply, please complete and send the following information by email to [email protected] using 'JOB APPLICATION [Operations Manager]' as the subject line. We will acknowledge safe receipt of all applications received.
A completed Application Form.
A completed Equality and Diversity Monitoring Form.
Your availability to attend an interview on November 21st 2023
Deadline: 12 noon on 6th November 2023
If you would like to arrange a confidential, informal conversation about this opportunity, or have specific questions, please contact Jo Kirton, Engagement and Delivery Manager at [email protected]