The Power of Archaeology
The Power of Archaeology campaign aims to get MPs and local Councillors more closely engaged with archaeology and heritage issues, raise the profile of threats posed by cuts and planning policy reform, and make sure that decision-makers understand what archaeology does for us all and why people care passionately about it.
This page will give you information on how to get involved and support the campaign and its aims. The following downloads provide further advice on what you can do:
A greater range of advice toolkits can be found here.
Why archaeology needs you!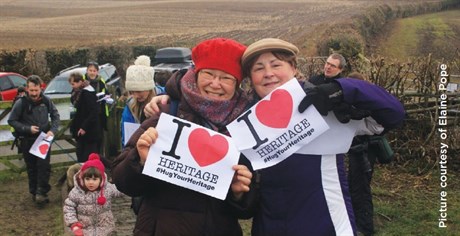 We want to get people talking about archaeology in the corridors of government. We want every MP and every local Councillor to hear from constituents and ward residents about the fantastic work that archaeology does in communities - from the amateur history and archaeology groups working to discover information about the local past and engage communities, to the professionals who maintain historic environment records, facilitate good planning, and check inappropriate development.
We need your help to do this! Whether by writing, meeting, or tweeting your MP, attending an event, or sending us a statement of why archaeology is important to you and why government support for archaeology (whether local authority services, museums, or sympathetic policy) is vital.
MPs often talk about their 'local heritage' and refer to local famous monuments, such as castles or stately homes. They also talk about local industry, culture and identity. However, they are often unaware of how much archaeology and heritage there is around them, how it links people and places together through time, and how much it matters to people.
Your MP has a responsibility to listen to your concerns about your local heritage, and you have a right to ask for a response to issues that matter to you.
Demonstrating the direct power of archaeology through the actions of local communities enables us to work more effectively towards these ends.
Archaeology Matters!
Archaeology creates real benefits for people and places, the economy, and culture and society. Whether through enhancing tourism opportunities, creating local distinctiveness and brand, or simply by promoting community cohesion, cultural awareness, or individual social benefits.
There are an estimated 200,000 volunteers engaged in archaeology in England alone, contributing an estimated 20 million volunteer hours per year. A conservative estimate of the net worth of this contribution puts it at nearly £175 million. This figure represents archaeology that generates a wide variety of outputs and outcomes - from producing significant archaeological research and making new discoveries, to managing our network of Young Archaeologists Clubs, to providing guided tours, managing local archaeological sites and putting on exhibits or just helping out at local museums!

We want politicians to understand that archaeology is all around us - from mountain top to sea bed! There are more than 1.4 million records of archaeological sites in the UK - that's an average of 10 per square kilometre! 95% of people think it is important that heritage places are looked after, and 74% believe that the government has a moral obligation to protect heritage sites.
Furthermore, archaeology is enjoyed by millions of people each year, both tourists and locals. It is one of the most recognised aspects of the UK's heritage, a key element of our tourist offer, an educational resource for our children, and a backdrop to our daily lives!
Current heritage concerns in parliament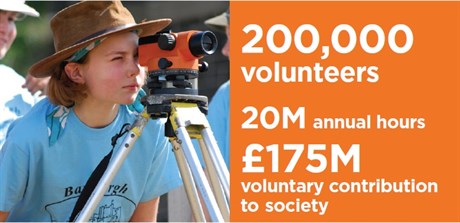 The Neighbourhood Planning and Infrastructure Bill and Housing and Planning Act are examples where current government reforms have illustrated the lack of wider understanding of the role that archaeology currently holds in the planning system and how prevailing political priorities can impact them if there is not a strong voice raised in opposition.
Furthermore, cuts to local government are leading to archaeology services being eroded to the point of collapse, and in some areas, where councils have been especially affected by the reductions to their budgets, have been cut entirely. In many places, specialists are struggling to maintain databases of information on the historic environment (known as Historic Environment Records) and can no longer effectively advise on applications for planning permission in order to minimise impacts on heritage assets and maximise public benefit.
What can you do?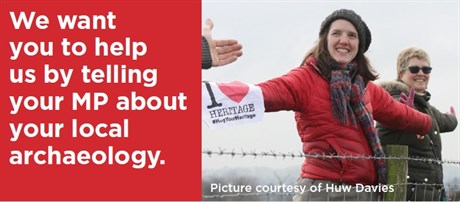 Here's a list of things you might be able to do:
Fill in an Archaeology Matters Pledge Card and send it to your local MP or Councillors
Write to your MP to tell them about local heritage events you are attending, and ask whether they'll be going
Write to your local councillors and ask how they will be contributing to the Festival of Archaeology
Tell us when you have written to them and when you have received a response, so we can log details - you can contact us at

[email protected]

Use social media to send pictures of your event or your visit to an archaeological site. You can also find and contact your MP on Twitter through a postcode search here
Contact the CBA for further advice!