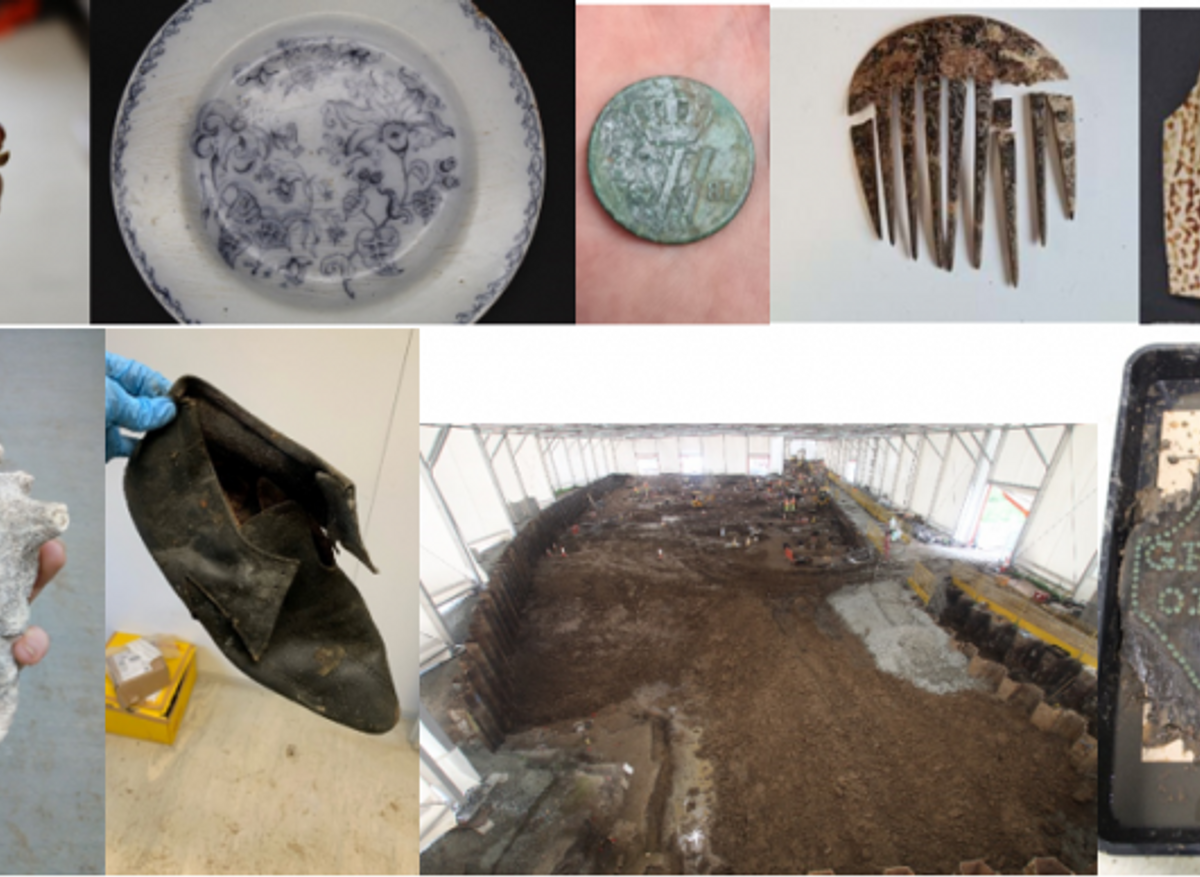 If you've been down Castle Street in Hull this year, you might have spotted a big white tent opposite the Princes Quay shopping centre. This has been home to a team of archaeologists, digging in the ground to find objects, or artefacts, which provide clues about what people did in the past.
The archaeologists have been excavating Trinity Burial Ground, where thousands of people were buried during the Georgian and Victorian eras. Lots of different objects have been found with the burials which tell us about the people who lived in Hull nearly 200 years ago.
By finding out how these objects were made, used, and cared for, we can rediscover the stories and voices of people from the past – where they came from, what they did, what they looked like, what was important to them. We too have lots of treasured objects in our homes which might tell archaeologists of the future about our lives today.
We want to get a snapshot of the personal treasures of Hullensians today and showcase them on a display by the A63 while the new road is built.
We're inviting children of all ages across Hull to share a picture and a story about their personal treasures. The pictures could be drawn, painted, photographed or collaged – get creative! We'd like to hear about why you've selected this object and what makes it special. It might be unusual, or given to you by someone, or you might have a particular memory attached to it.
Send us your picture as a .jpg file and submit your answer to these questions:
• What is your object?
• How did you get it?
• Why is it your personal treasure?
• What could archaeologists in the future learn from this object?
Send in your submissions to [email protected] by Friday 23 September.
Find out more about the some of the interesting artefacts found by the archaeologists at Trinity Burial Ground on our website.
Contact details
Festival Organiser
A63 Castle Street