Mary Anning Rocks
Runs throughout festival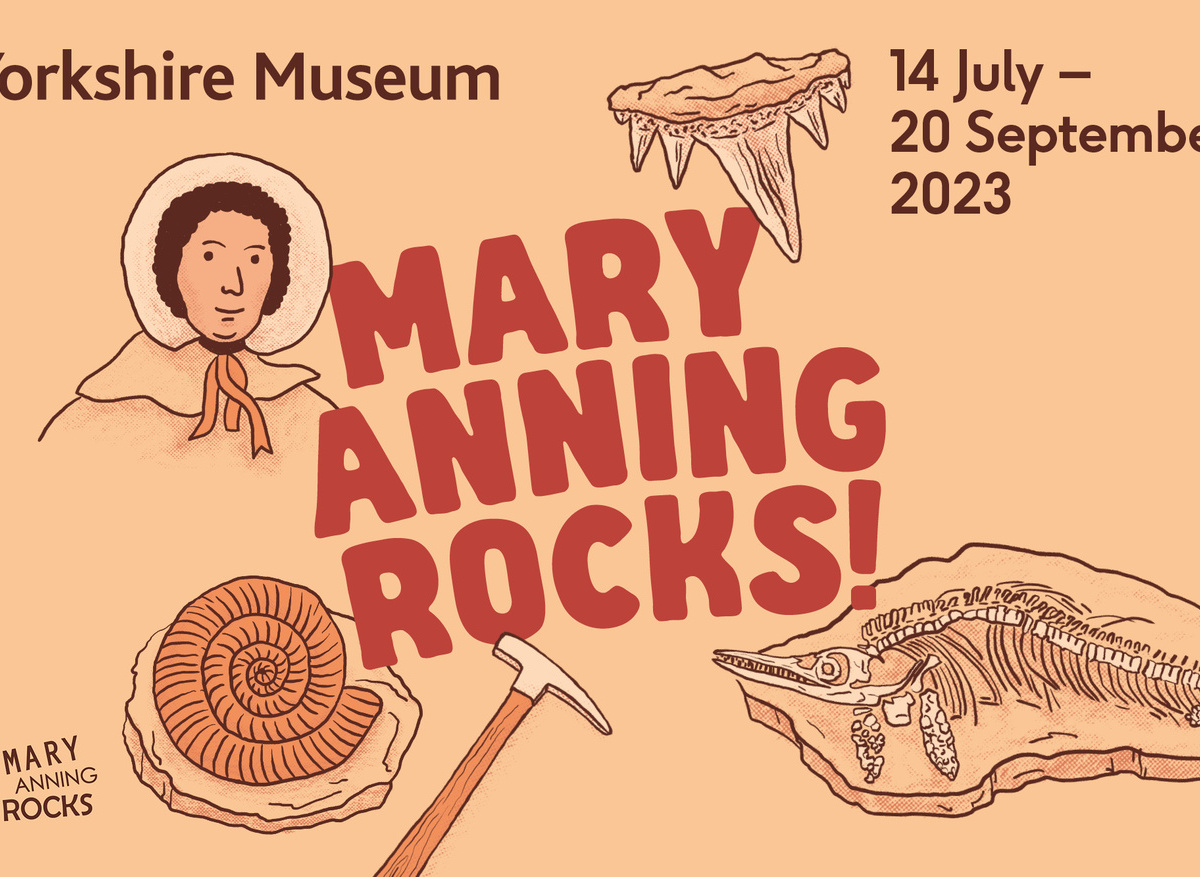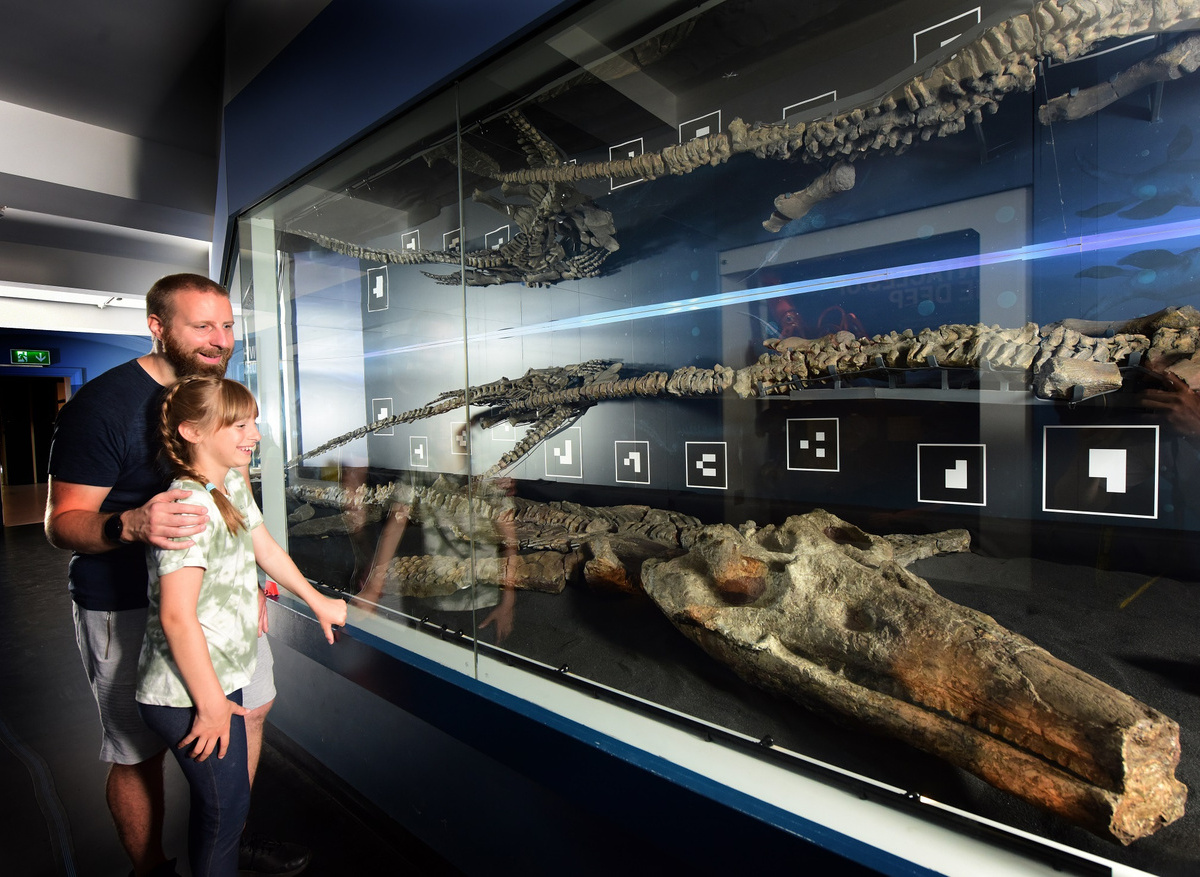 Mary Anning Rocks!
Opens 14 July 2023 till 20 September 2023
Included in general admission
Mary Anning visits the Yorkshire Museum- Every Friday and Saturday in school holidays. (28 July – 2 September 2023)
Online talks with experts will occur on the 26 July, 10 Aug, 7 Sept, 14 Sept (see our website for more details)
Our exciting new exhibition 'Mary Anning Rocks' will celebrate the inspiring story of the renowned palaeontologist. Best known for discovering Jurassic marine fossils in Lyme Regis on the south western coast of England, this family friendly display will introduce Mary Anning (1799-1847), and explain how this pioneering woman of science changed the way we view the natural world.
Based in our award-winning Jurassic galleries, the story of Mary Anning will begin alongside a striking statuette of the fossil hunter, on loan from the Mary Anning Rocks charity.
Mary Anning was an ordinary person who found fossils in her local area, and even though she was working class and a woman, both characteristics that were discriminated against, she became one of the most significant scientists of the day. She is globally known for discovering what was later confirmed as the first ichthyosaur skeleton when she was 13 years old, and an almost complete plesiosaur skeleton later in her career.
Learn about Mary Anning's Jurassic discoveries, and then view our Giant Ichthyosaur. At over 180 million years old the incredible specimen was found near Whitby on the North Yorkshire coast. This specific Ichthyosaur is particularly large, measuring around eight metres, making it one of the biggest ever discovered in Britain.
Enjoy a packed programme of family activities, self-led trails and events, including the opportunity to meet Mary Anning herself! On select dates we're excited to be welcoming Mary Anning to the Yorkshire Museum where she'll be on hand to answer any questions and to tell her inspiring story.
Location
Yorkshire Museum, York Museum Gardens, Museum Street, York, YO1 7FR, United Kingdom
Additional location/direction information
We are about a 10 minute walk from York Rail Station. Please note the Museum is inside York Museum Gardens, gates to the gardens are open daily 9am-6pm.
Duration of event
14 July - 20 September 2023
Additional booking information
The event is included in general admission fees. Book online for the best price. Tickets can also be purchased from the museum entrance on the day you wish to visit.
Additional fee information
Adult / Senior
£8 online / £9.50 Walk up price
(Admits one adult for 12 months)
Child
£4 online / £4.75 walk up price
(Admits one child aged 5-16 years for 12 months. Must be accompanied by an adult at all times.)
Young Person / Students
£7.20 online / £8.55 walk up price
(Admits students or visitors aged 17-24 years for 12 months. Valid ID required)
York Resident Child
Free
Under 5s
Free
Free concession
Eligible: claimants of means tested benefits inc. Universal Credit (all children in households receiving means-tested benefits are also eligible for free entry), MAX Card holders (1 card admits up to 2 adults and 2 children), people seeking sanctuary or in the asylum process, National Art Pass holders, Community Participation Card holders, Museums Association, International Council of Museums, National Museum Directors Council Reciprocal Scheme, Museum Development Yorkshire volunteers, Visit York Pass holders, Blue Badge Tour guides and carers accompanying a paying adult/child needing assistance. Valid ID or other form of proof such as bank statement, letter, or mobile app required.