Dig School
Dig School is an exciting, engaging way of getting involved with archaeology from your classroom or bedroom!

Founded during the pandemic, Dig School is made up of a series of 21 completely free, enquiry-based learning-enrichment workshops themed around different aspects of archaeology, created by ourselves and Professor Carenza Lewis, of the University of Lincoln and TV's Time Team.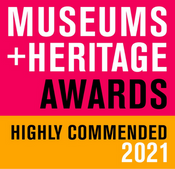 Each workshop comes with teacher guidance documents, a workbook, and an introductory video from
Professor Carenza Lewis, as well as additional support material and activities where appropriate.
Dig School covers topics such as excavating your own test-pit, osteoarchaeology (exploring human remains) and burial archaeology, aerial photography, LiDAR, animal bones and so much more!
The Council for British Archaeology and the University of Lincoln's 'Dig School: Enquiry-based learning in archaeology' was runner up in the Learning Outreach category of the 2021 Museum + Heritage Awards.