About the Festival
It promotes involvement in archaeology through flagship days such as "A Day in Archaeology" and "Youth Day" and allows individuals to get involved from wherever they are, all year round, through our wide range of downloadable resources. Through the Festival, the CBA helps over half a million people to participate in archaeology, explore stories of place, and connect with the environment around them.
The theme for the 2023 festival is Archaeology and Creativity: celebrating the creative process at the heart of archaeology and exploring the creative practices that we use to bring to life the material we uncover and the stories of the places and people around us.

If you want to find out more about how you can get involved in the Festival of Archaeology contact the team at [email protected].

Code of Conduct 
The CBA ask all event organisers and participants to abide by the CBA Code of Conduct. You can find the Code of Conduct on the CBA website here or download a PDF below. 
---
Meet the Festival Team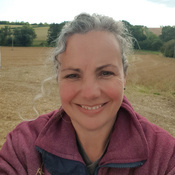 Debbie Frearson
I have been part of community archaeology both as a professional and volunteer since I became involved in heritage about 20 years ago. Prior to this I was a Corporate PA. I was renovating a house with an 1888 datestone when I came across an old railway map dated 1838 which had my property on it. This coincided with a local college leaflet arriving advertising GCSE archaeology, how to use archives and investigate your property and that was it… I was hooked. I went on to take a BA in Archaeology and Landscape History as a mature student, followed by a Masters in Archaeology which I finished in 2016.
During the degree other students went abroad for placement but I had a young family so started volunteering at Rutland County Museum cataloguing their archaeology store, and also started an after-school club. I volunteered with the CBA East Midlands group and organised their events programme. As part of the University of Leicester Archaeology outreach team I organised school and community events alongside training students in public engagement. Each of these included taking part in the Festival of Archaeology and offering events.
I still have a strong volunteering commitment I have been the Leicestershire Young Archaeologists' Club joint leader, Secretary of Hallaton Fieldwork Group and still am the Chair of the Rutland Local History Society. More recently I have been involved in community group training, developing and delivering a project with CBA East Midlands, which recently won a Commendation from the Archaeology Training Forum.
For me, the Festival embodies everything I love about archaeology. It is all about grass roots organisations and individuals showcasing what they are passionate about and are actively doing, alongside the professional and commercial organisations showcasing their skills. It is a window into archaeology for the world to look through and enjoy as a one off or through continued participation as a new or seasoned follower.
Email: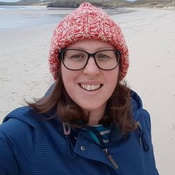 Dr Claire Corkill
Growing up on the Isle of Man meant I was introduced to archaeology at pretty young age. You couldn't really avoid passing an archaeological site on our family Sunday afternoon walks and with my dad and grandad both passionate about Manx heritage I guess the direction my career would take was pretty inevitable.
My first digging experience was at 16, volunteering at an excavation at Billown run by Bournemouth University before heading to the University of York where I got my degree in archaeology. I then returned to the Isle of Man to do an MA in Manx Studies while working as a research assistant at the Centre for Manx Studies, a small multi-disciplinary research unit that was part of Liverpool University. Working with an incredible team of volunteers from a wide range of backgrounds was one of the highlights of this role along with the opportunities to work with collaborate with researchers from across Europe studying a diverse range of subjects covering everything from traditional music to sustainable geotextiles.
I returned to York to do a PhD looking at the archaeology of First World War internment before starting work at the CBA. Since 2019 I have been project managing the Festival of Archaeology. I also support the network of CBA Groups across England and Wales and work on developing new projects and other CBA led events such as the Archaeological Achievement Awards. Alongside my work I occasionally still dip my toe in academic waters with research on more contemporary archaeology such as the Isle of Man TT races and the evolution of sites associated with fairies and folklore.
Email: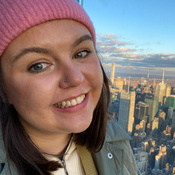 Ella Bailey
I've loved heritage for as long as I can remember - I was extremely lucky to have been able to have a childhood shaped by visits to historic houses and museums, and this led me to study History, and then Museum and Artefact Studies, at University. My other love is writing, and storytelling, and bringing these two loves together led to me on a path to working in heritage marketing, and eventually, looking after comms and marketing activity for the CBA!
I'm extremely passionate about the role that marketing can play in getting people involved in archaeology and heritage, and the activity I undertake for The Festival of Archaeology really brings together everything I enjoy. It such an unique opportunity to reach a wide audience and allow them to take part archaeology through different mediums, to bring organisations together to support each other, and to champion event organisers. Telling the "story" of each Festival and its events is such a satisfying experience, and allows me to flex my creativity in so many different ways. Best of all, I get to be part of the action and enjoy events and activities myself, and see the results of all my hard work.
I'm so honoured to be part of the Festival of Archaeology, and I hope it inspires you the way that it does me!
Email:
---
What's the Festival About?