Job Vacancies
Discover our current job vacancies below.
Head of Operations
This is Archaeology – come and join us….
Can you help the Council for British Archaeology grow, so that more people have chance to participate in archaeology? We are looking for an effective operational manager to ensure the smooth running of our financial and business processes and help us to become more resilient and sustainable.
The Council for British Archaeology helps people to experience archaeology. We provide opportunities for people to take part in archaeology through our network of local and regional groups, the annual Festival of Archaeology and through the Young Archaeologists Clubs for children aged 8-16. We speak up to safeguard the future of archaeology and the historic environment and bring together everyone involved in archaeology.
We are a membership organisation with around 5,000 members and subscribers and provide support to a network of CBA groups. We produce British Archaeology magazine and publish a range of specialist books.
We are looking for a Head of Operations to manage all aspects of our operational and financial processes. We are well on the way to becoming more financially sustainable: we are working on a plan to grow our earned income and have recently developed new digital systems, including a new website and CRM linked to our finance system. We need the Head of Operations to lead the next steps in this journey, focusing on increasing income generation and ensuring we make the most of the new systems.
We are a charity, led by a board of trustees, and with a small, friendly team of 12 staff. We aim to work collaboratively and flexibly, all contributing to major projects.
Salary: £40,000 per year full-time equivalent (pro rata), with generous leave and pension arrangements and flexible working opportunities. We are based in York but are open to considering hybrid or part-time home working arrangements.
This is a part-time role, at 0.6 FTE, with flexible working options.
For more details follow the link below.
For an informal conversation about the role, please contact Neil Redfern, Executive Director on 07437 180732 or [email protected].
The deadline for the receipt of applications is Monday 25 October.
---
CBA Trustees: Vacancies on our Board of Trustees
We are looking to fill 4 vacancies on our Board of Trustees including the role of Honorary Treasurer. If you think you have the skills and knowledge to help propel the CBA forwards into its next phase of development, please get in touch.
Being a trustee of the CBA is an opportunity to make a substantial contribution to archaeology in the UK. The CBA trustees are responsible for the strategic development of the organisation and for ensuring that the organisation fulfils its mission and delivers benefit to the public. They support staff in the management of the organisation, providing oversight and acting as a critical friend.
For an informal conversation about what being a trustee entails, please contact Neil Redfern, [email protected]
The deadline for the receipt of applications is 5pm on Wednesday 3 November.
---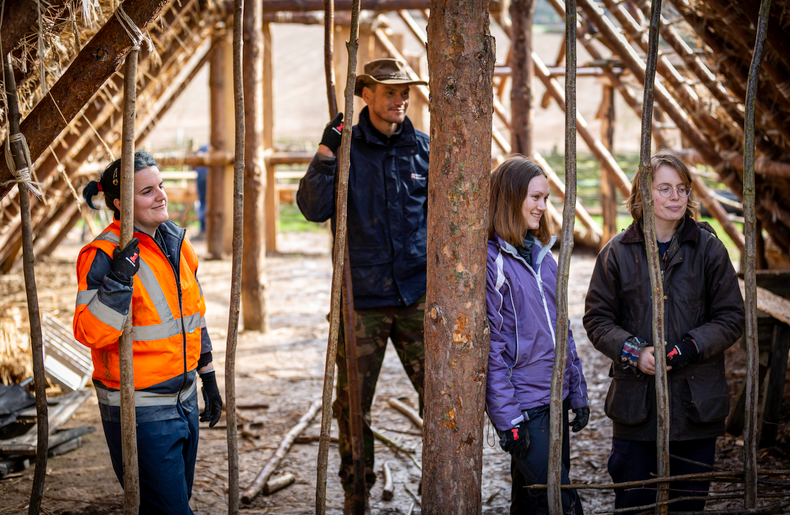 Volunteer Positions
The CBA is at the heart of Britain's archaeology community. Our aim is to create opportunities for everyone to partake in archaeology and ensure this fascinating field is accessible to all. We keep you up to date with what is happening in British archaeology, whether you are looking to participate in a dig, join a local archaeological society, or volunteer with us here at the CBA.