Youth Activity
Here at the Council for British Archaeology (CBA), we are really proud of our track record of engaging young people in archaeology through our Young Archaeologists' Club and the activities we deliver throughout the year. As part of this year's Festival of Archaeology 2022, we will be undertaking bespoke youth events and activities, plus launching some amazing resources for young people. Many of which have a particular focus on the Festival's theme of Journeys.
Below you will find a list of CBA youth events and activities. You can also use the search function on the Festival website to look for other 'youth' activities provided by groups and organisations across the UK.
---
CBA Youth Events and Resources
Marvellous Metals: getting hands-on with the past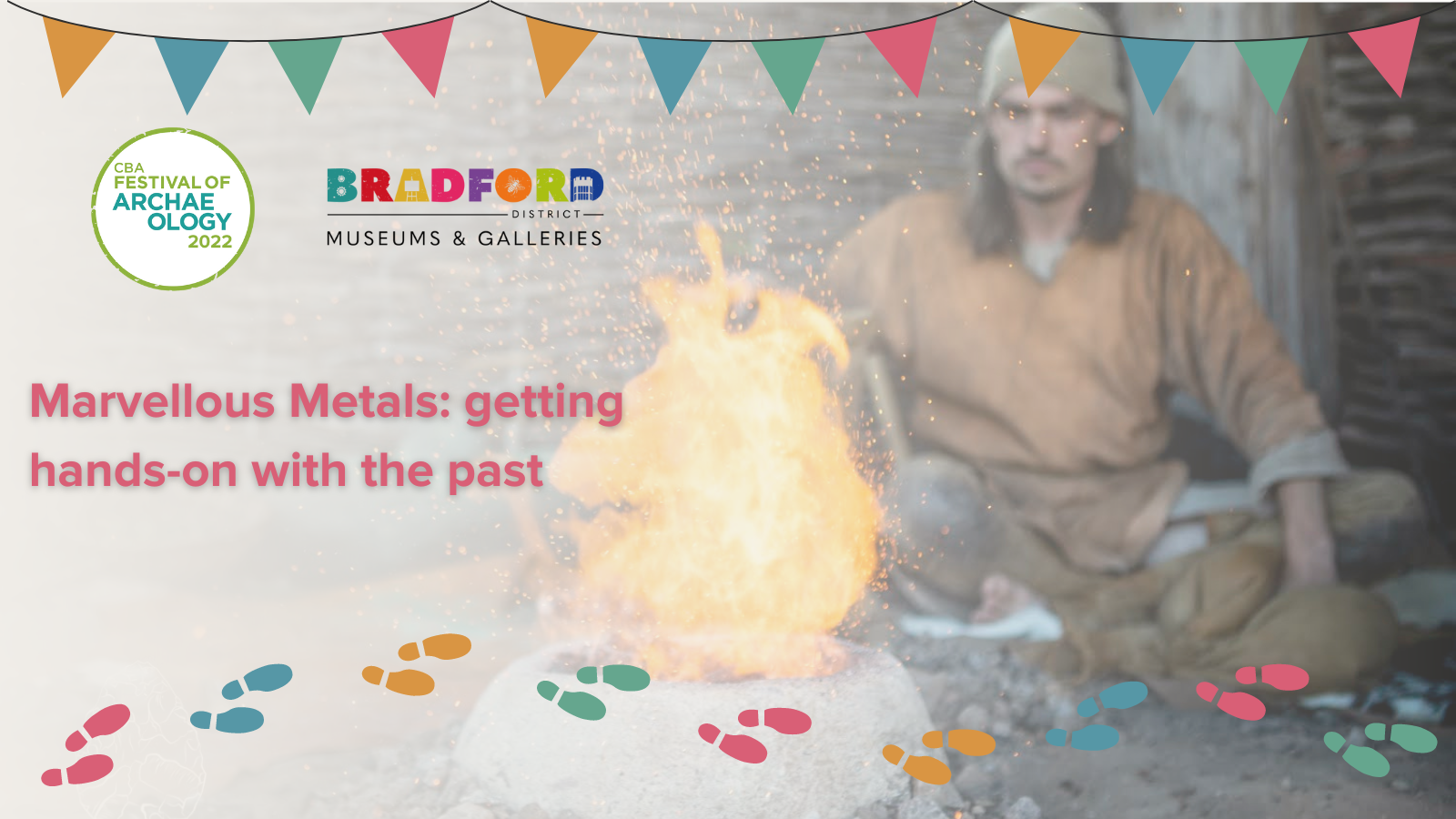 This weekend event will be hosted at Bradford Industrial Museum over two days, exploring metalwork through time. Participants will be joined by AncientCraft who will be casting Bronze Age artefacts on a charcoal-fuelled furnace using leather bellows. They will create their own early medieval gilding with artist Jessica Elleray and join the Portable Antiquities Scheme (PAS) from the British Museum to explore how metalwork from the archaeological record is recorded through a series of hands-on activities with real archaeological objects from their collection.
Lunch will be provided free of charge, and all participants will be eligible for a £20 travel bursary.
Saturday and Sunday are aimed at a different audiences. Our Youth Day is now fully booked but there are still places available on the Youth Leader Day on Sunday 24th. You can find out more about the day and how to book below:
---
Festival of Archaeology Youth Takeover Day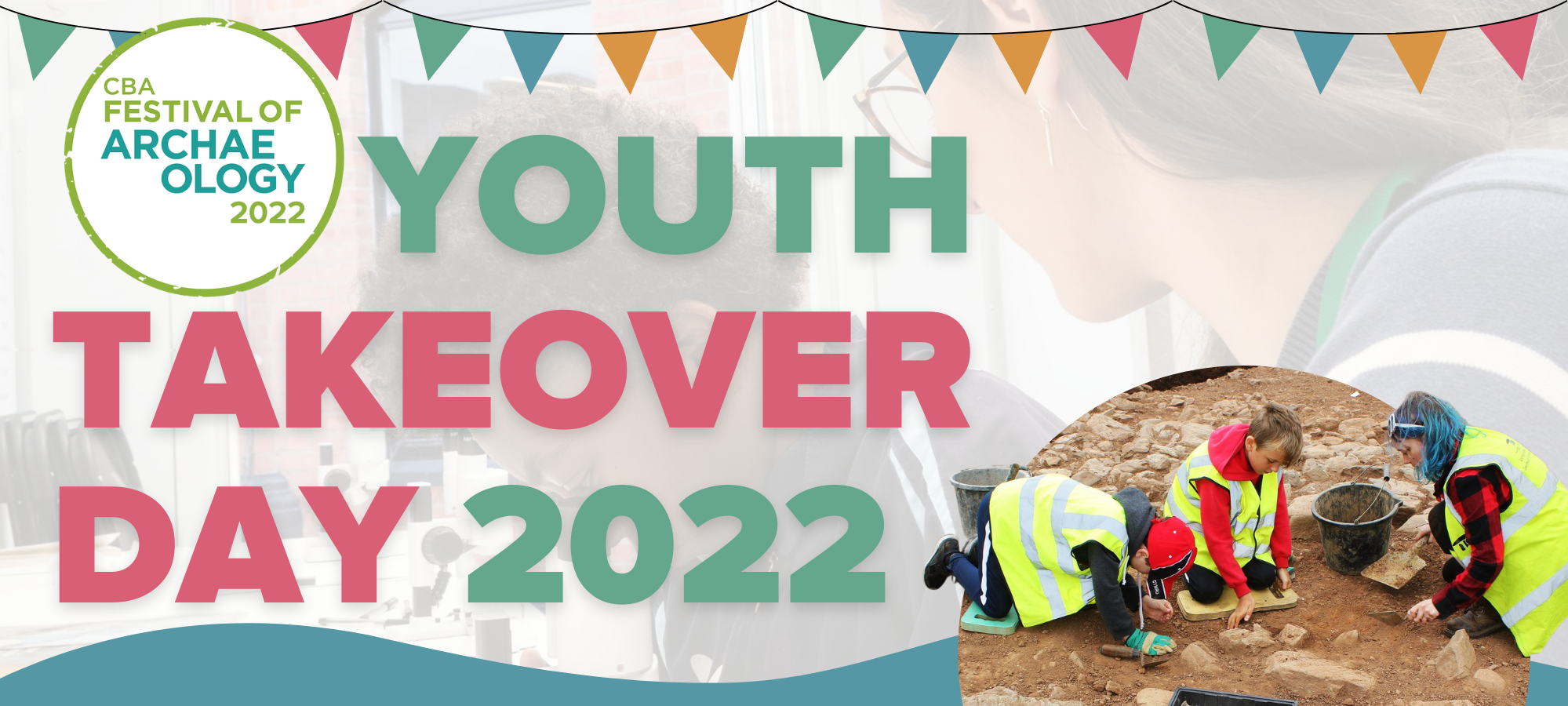 Every year, as part of the Festival of Archaeology, we celebrate young people during our Youth Takeover Day. This is an opportunity to foreground the contribution of young people, early career archaeologists and heritage professionals. As part of this year's Youth Day, we have a number of events and resources lined up.
Early Careers Conference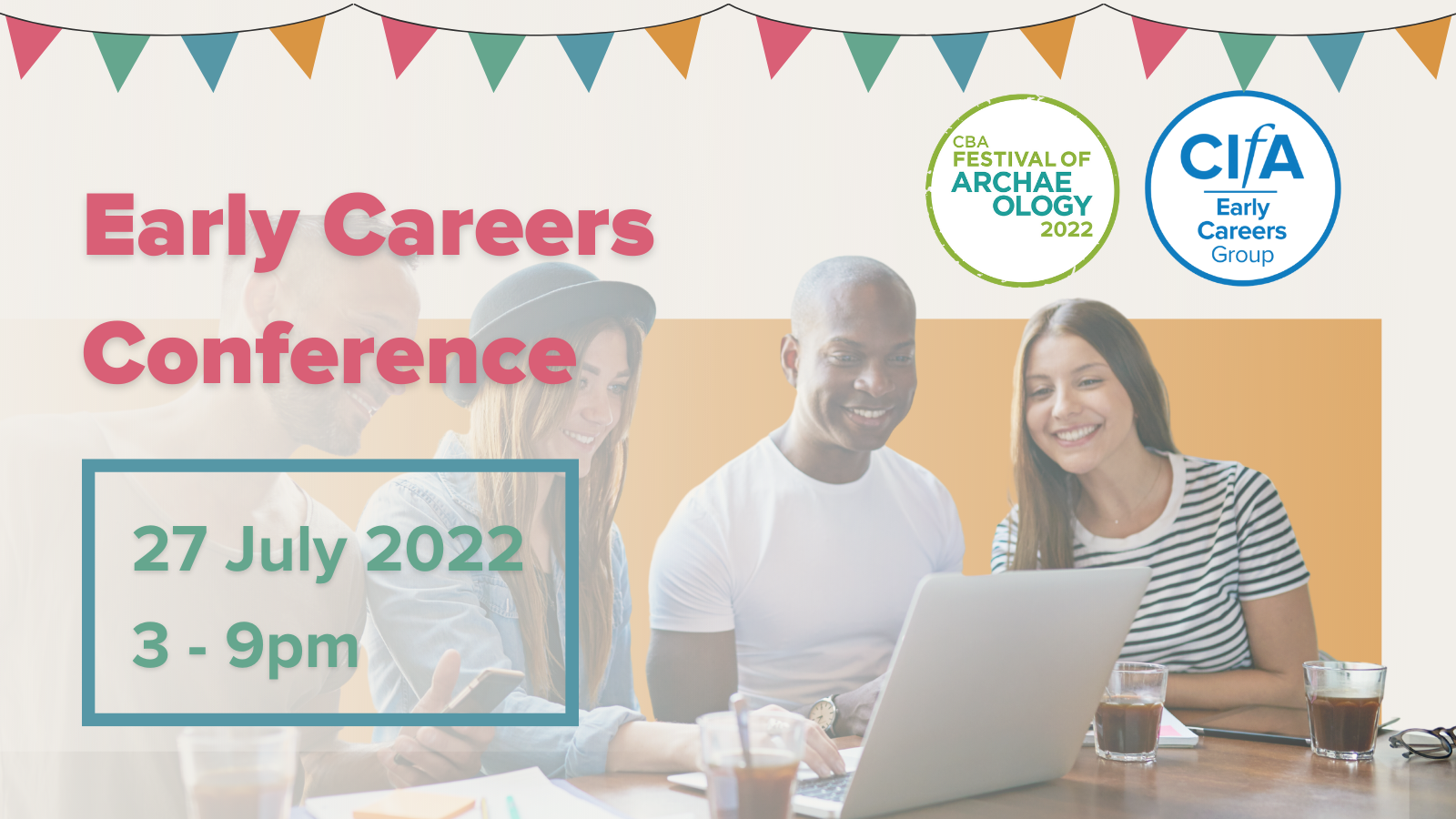 Following the success of last year's conference, the CIfA Early Careers Special Interest Group and CBA are hosting another digital Early Careers Conference as part of this year's Youth Takeover Day.
This digital conference aims to platform students and early career archaeologists and to give them the opportunity to gain presentation experience.
We hope the conference audience will comprise anyone who has an interest in the range of topics that will be discussed and/or those who wish to support early career archaeologists and heritage professionals in a welcoming and friendly environment.
You can find out more information about the conference and how to attend by clicking the button below:
From Ordinary to Extraordinary Film Premiere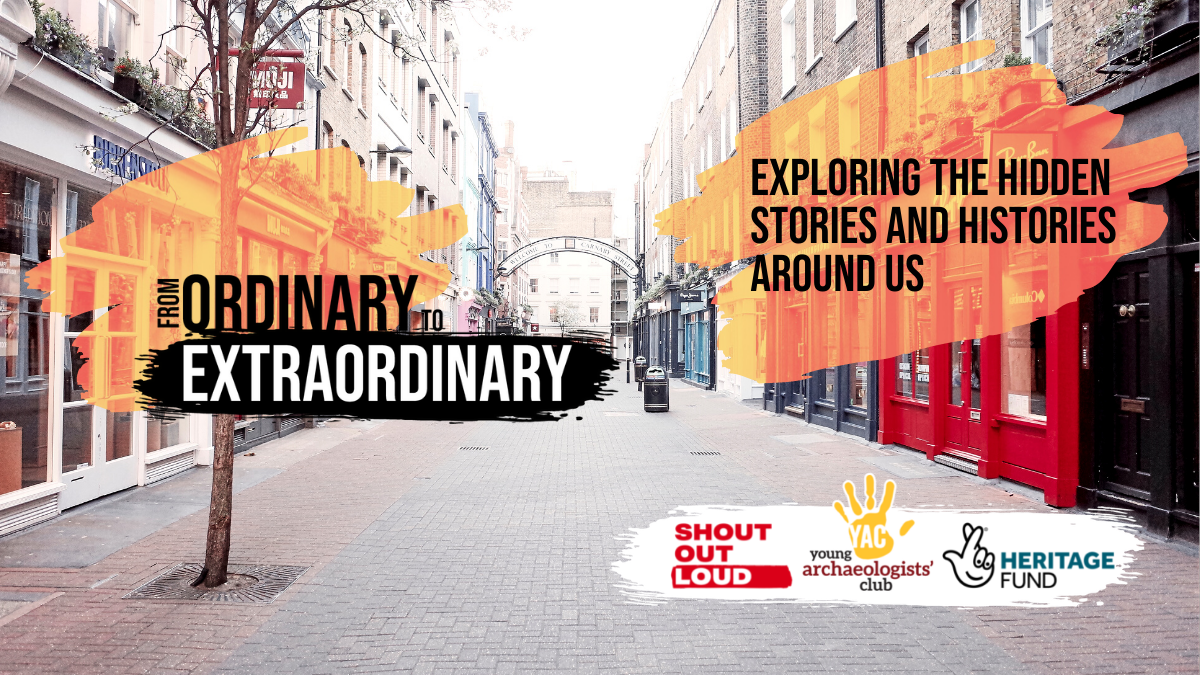 From Ordinary to Extraordinary is a Young Archaeologists' Club (YAC) project managed by the Council for British Archaeology, part of Shout Out Loud and funded by the National Lottery Heritage Fund.
The project has been a great success and we'd like to celebrate some of the exciting approaches and stories that have emerged through our project film that will premiere as part of the Festival of Archaeology Youth Day.
We will also be sharing the many and varied outputs from the project throughout the day.
You can find out more about the project and film premiere by clicking the button below:
Amplifying Young People's Voices in Archaeology and Heritage #YouthTakeover
Each year we ask young people who work, study or volunteer in archaeology or the wider heritage sector to share their experiences, research and/or future plans. We do this to provide insight into the sector for future archaeologists and heritage professionals and to amplify the voices of young people by foregrounding their many and varied contributions to the sector.
Throughout our Youth Day we will be sharing blogs, vlogs and other media, which you will be able to access via our social media platforms (@archaeologyuk and @YAC_CBA) and on our Day in Archaeology platform.
---
Young Archaeologists' Club Journeys Activity Pack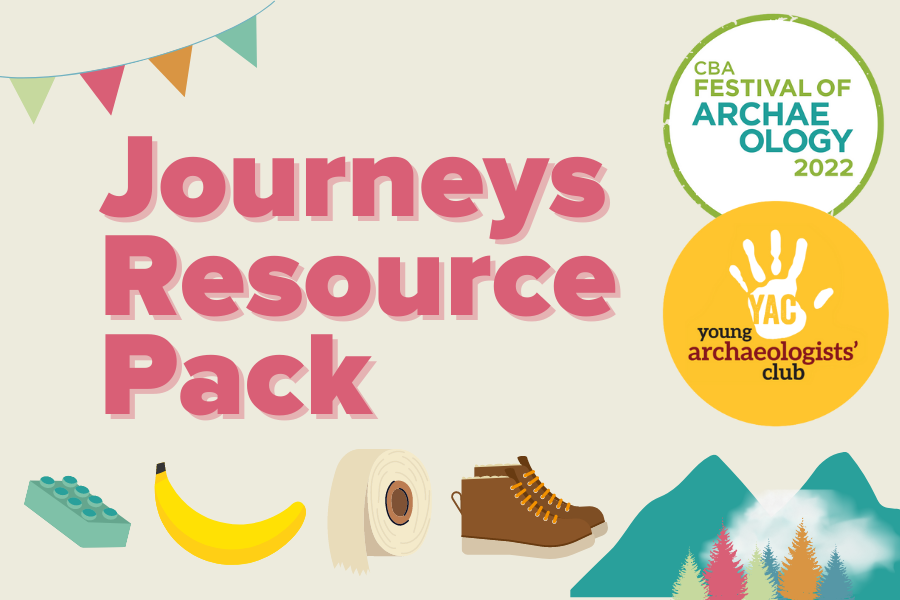 To celebrate the Festival theme of Journeys we have created a bumper resource pack with activity and session ideas based on the Festival theme. These have been developed for anyone aged 8-16 and, as with all our YAC resources, are aimed at informal learning settings and are free to access.
Our recent Kickstart and student placements have created these activities over the past few months. They cover a whole host of different topics from artefact journeys across the world and the spread of different cuisines to railway transport, prehistoric routeways and literary walks. There's something for everyone!
The resource will be launched as part of the Journeys Theme Day sponsored by Wessex Archaeology on July 18th.
---
Launch of the Online Scottish YAC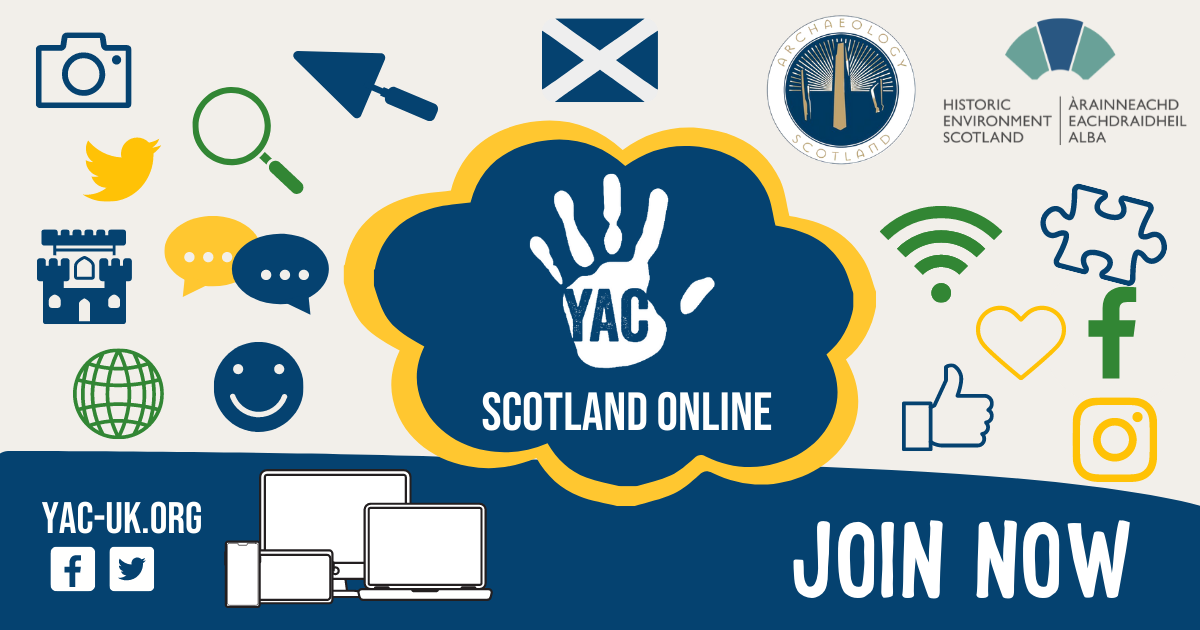 We are very pleased to be launching our latest online YAC group, which will cover the whole of Scotland.
Thanks to funding from Historic Environment Scotland, the Council for British Archaeology has secured funding for our Young Archaeologist's Club in Scotland. We are partnering with Archaeology Scotland to set up and deliver monthly online YAC sessions.
The first YAC session will run on July 30th.
More information coming soon...