London Archaeologist Subscription - Under 25s UK only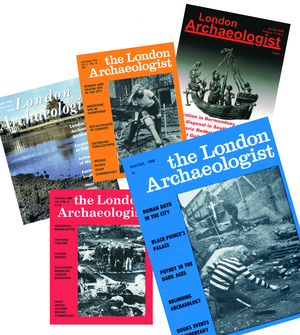 London Archaeologist is essential reading on London's archaeology, history and heritage. ​​​​Published quarterly, the magazine features research and excavation reports, interviews, finds and artefact studies, historical articles, monograph and report previews, book reviews, features on timely topics and key figures in archaeology, plus commentary, news and event listings.
This subscription is for customers under 25 years of age only.
Please note, London Archaeologist is not a CBA product but you will need to login to the CBA website to make your purchase. We will pass your details onto London Archaeologist to fulfil your order.
Please note, this product is for customers in the UK only.