In 2019 Lara Maiklem brought the ancient tradition of mudlarking vividly to life with her award winning, Sunday Times bestselling book, Mudlarking: Lost and Found on the River Thames. Recounting over 2,000 years of London history through the flotsam and jetsam of everyday objects washed-up on the river's shore, her book offers a unique, often intimate insight into the lives of long-gone Londoners from all walks of life. As part of this year's Festival of Archaeology, we are extremely pleased to have Lara come join us to talk about her amazing career and show us some of her cherished discoveries from over 20 years of mudlarking.
If you would like to join us for this FREE event, please follow the link to our bookings page. Places for Lara's talk are limited, so we advise you to book early.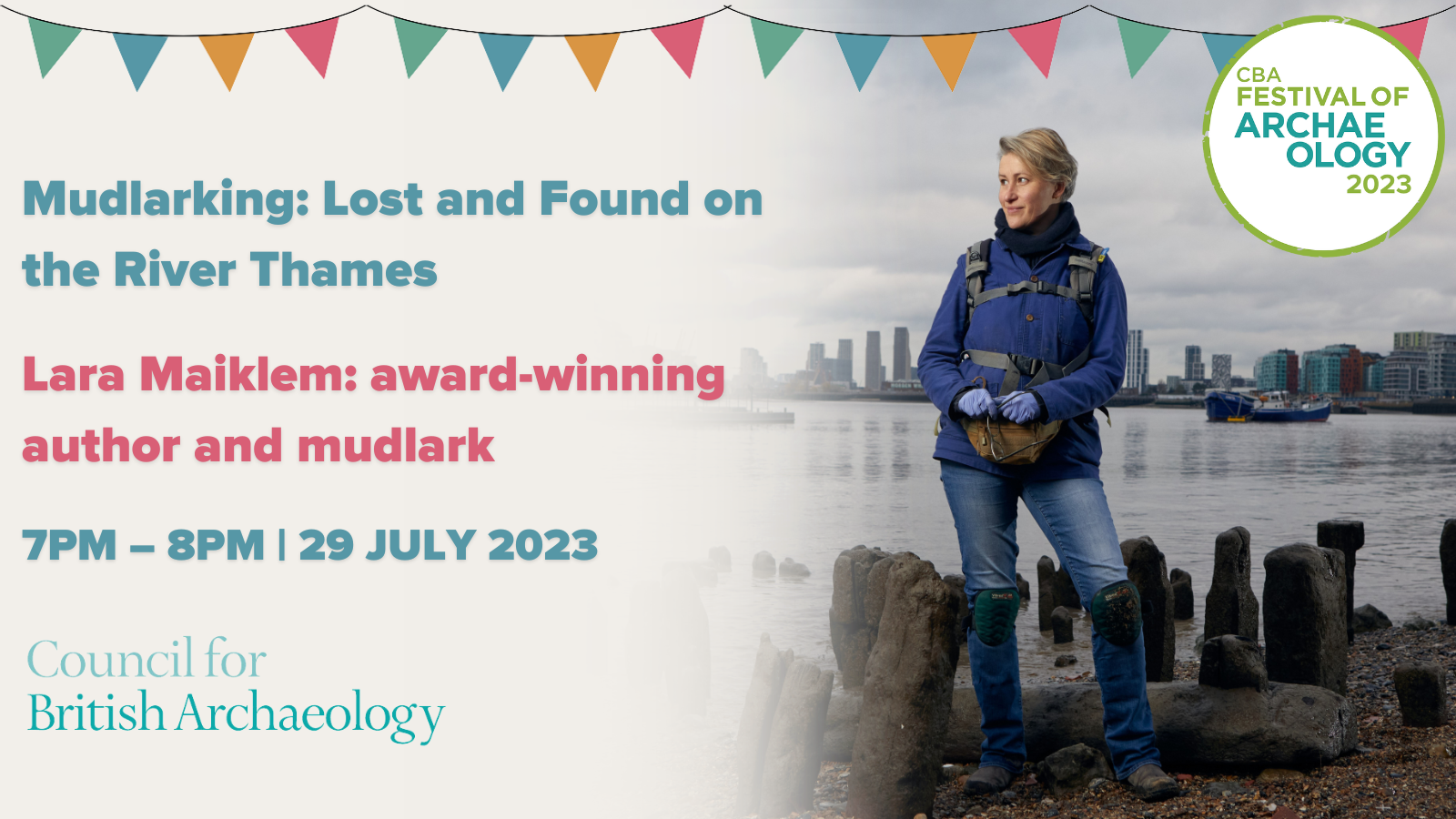 About Lara Maiklem
Lara is a licensed Mudlark with 20 years experience of searching the Thames. She has amassed quite a collection of unusual lost and discarded objects, including an Iron Age pot, Roman hair pins, a medieval pilgrim badge, Tudor shoes, 17th century children's toys, scores of buttons, hundreds of clay pipes and even a glass eye. She began posting on social media in 2012 and her first book, Mudlarking: Lost and Found on the River Thames was published by Bloomsbury in 2019. It became a Sunday Times Bestseller, Radio 4 Book of the Week and it won the Indie Award for Non-Fiction 2020. Lara has written on Mudlarking for the Guardian, the Telegraph, the Financial Times and Spectator magazine, she wrote a short mudlarking series for BBC Radio and has even done a TED Talk.