The CBA's annual Beatrice de Cardi lecture will take place on 9 February 2023.
This year's lecture will be given by Dr Rose Ferraby. The event will include the launch of the 2023 Marsh Community Archaeology Awards and Festival of Archaeology and is preceeded by the CBA's AGM.
The event is open to all and non-members are welcome to join us from 6.30pm.
Beatrice de Cardi lecture - The Art of Archaeology with Dr Rose Ferraby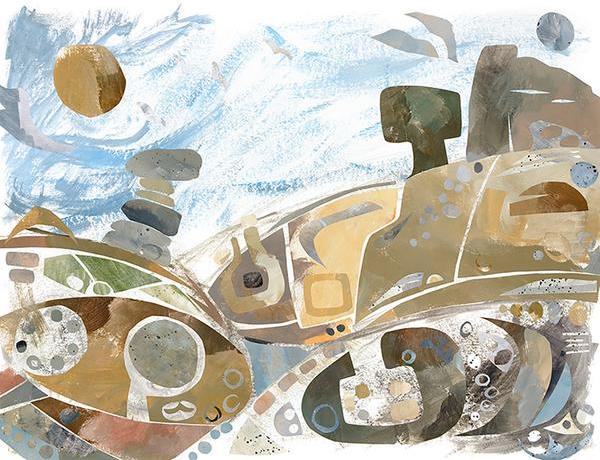 Archaeology creates connections across time and between people. It is a process through which to explore our changing relationship with the world. The sense of wonder and discovery that archaeology brings is what attracts so many of us to explore the past. The more we see and learn, the better able we are to imagine vanished places and people. How might art capture these elusive stories and feelings found in archaeological landscapes and materials? And how do the shared processes involved in art and archaeology open up new perspectives on the past?
You can find out more about Rose and her work in the bio below.
Programme
18.30 Video: The CBA in 2022
18.45 Marsh Community Archaeology Awards - Launch
19.00 Beatrice de Cardi Lecture: Dr Rose Ferraby, Archaeologist and Artist
20.05 Launch of 2023 Festival of Archaeology Theme
20.15: Close