From Ordinary to Extraordinary: Mersey and Dee YAC and their 'The Archaeology of Slavery and Liverpool ' project
These blogs will tell us about the focus of the project, who is involved and what they have been up to.
Today's blog focuses on the project created by the Mersey and Dee YAC who set out to explore the theme of The Archaeology of Slavery and Liverpool, culminating in a co-created display at the Museum of Liverpool where some of the objects were actually dug up!
YAC Leader, Vanessa, tells us more......
---
The Project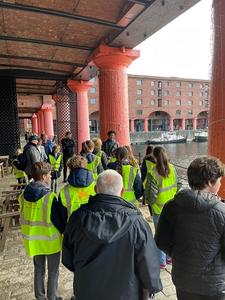 The Mersey & Dee YAC branch were excited to receive From Ordinary to Extraordinary funding to explore the archaeology of slavery and Liverpool. We divided our project across three sessions to learn about the legacy of the international trade in enslaved African people in our landscape, how to do research to find out more and what the finds could tell us, and setting out our display.
Session 1
Our first session took place in the form of a walking tour with local historian Laurence Westgaph. From Laurence we learned about street names such as Goree, named after the island of Goree, south of Cape Verde, West Africa where trade in enslaved African people took place. We also visited St. Nicholas' churchyard to learn about the first recorded black resident in Liverpool known only as Abell, who was buried at St Nicholas' Church on 1 October 1717. A stone commemorating Abell was laid in the churchyard in 2020.
Archaeology shows things that were not written down and can help us understand some negative sides of history – YAC member
Session 2
During our second session we met up with independent researcher Catherine Jones and finds specialist Jeff Speakman and the group learned how to do their own independent research as well as what objects within the regional archaeology collections can tell us about Slavery and Liverpool.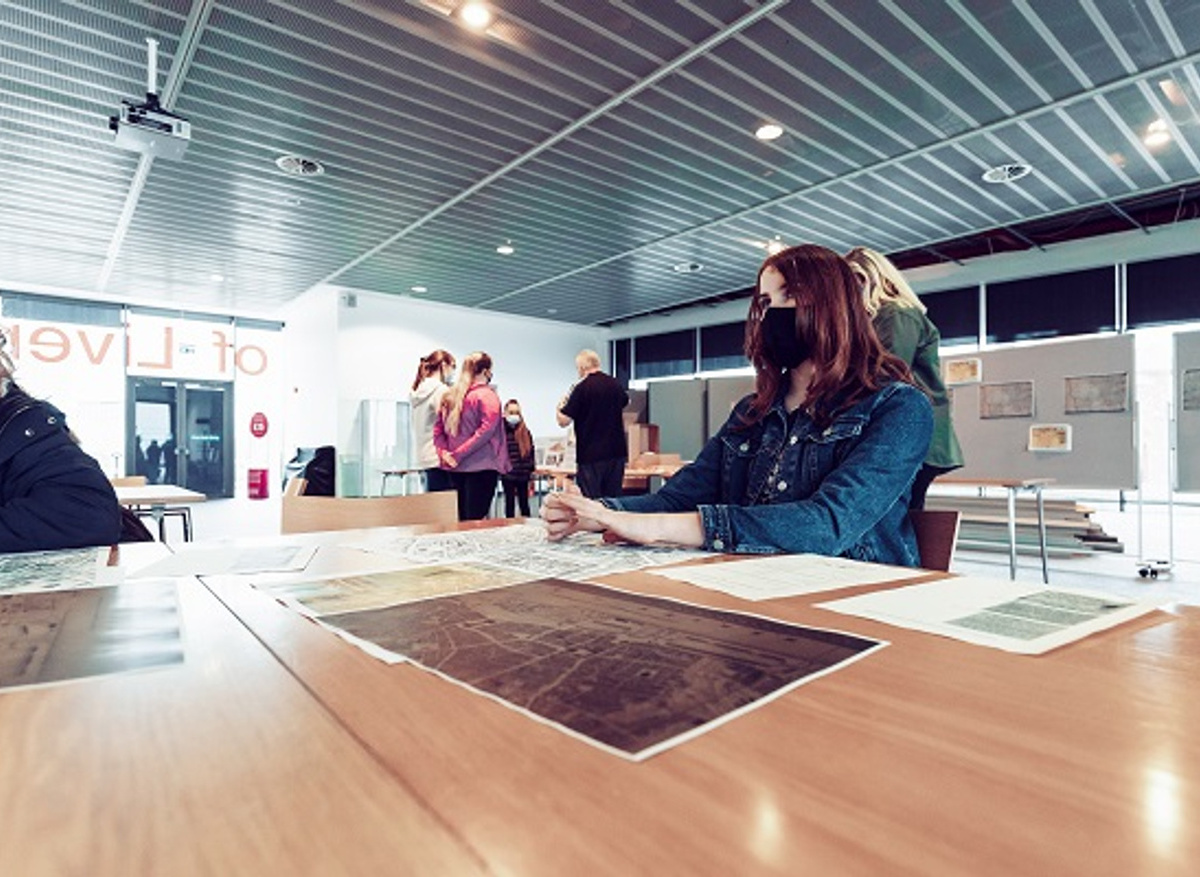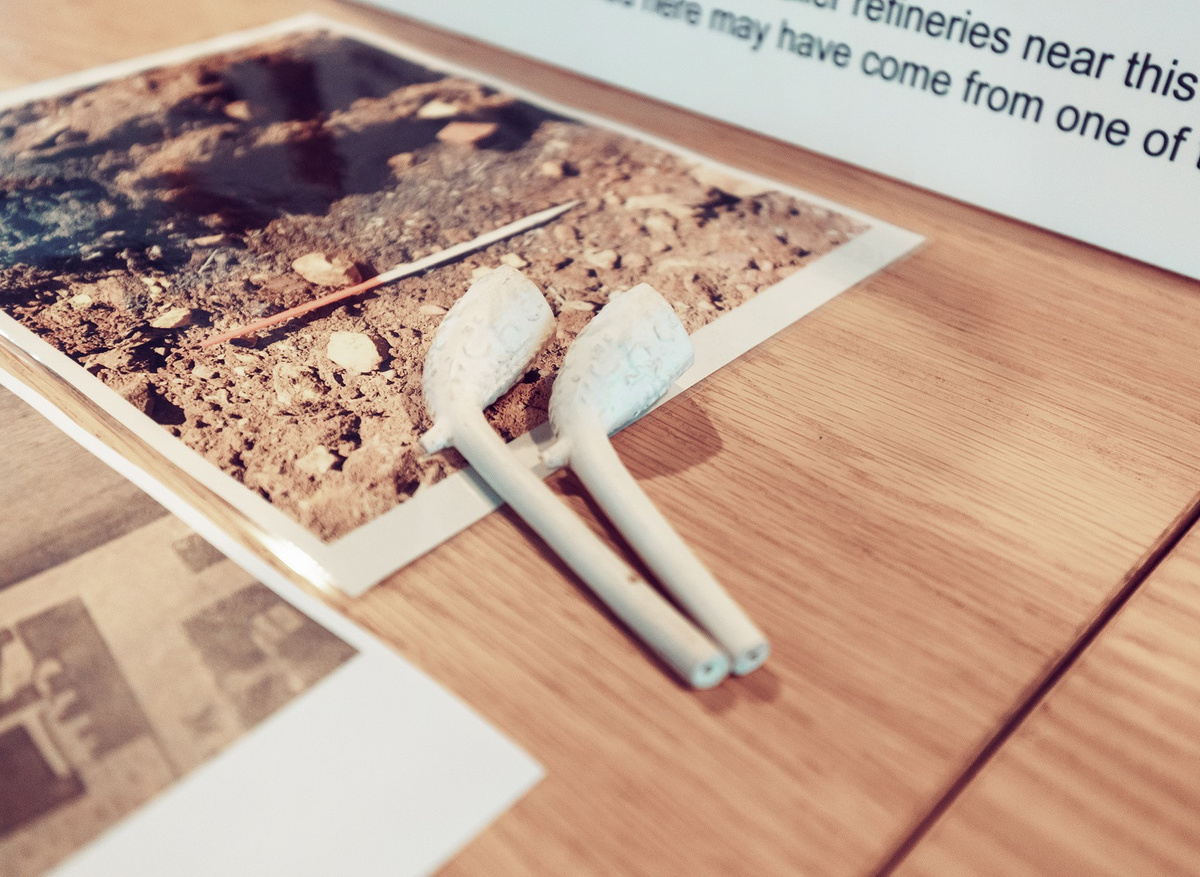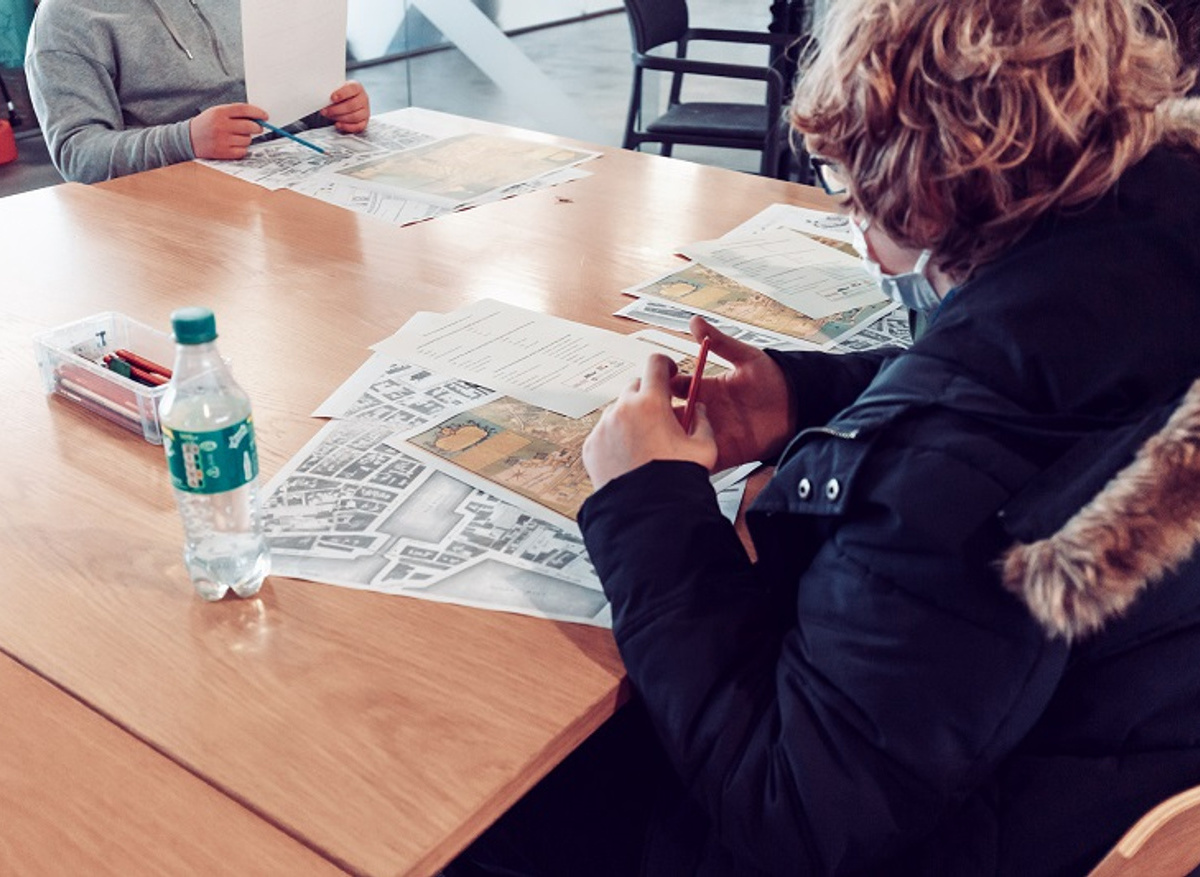 Session 3
Taking what we had learned, in our final session YAC chose objects, sugar mould pottery, clay pipes and a trade bead to create a display at the Museum of Liverpool. After choosing their objects, we looked at how we wanted to display them and how to write and make labels.
Working with the objects made me feel connected with the past lives of people from hundreds of years ago, it made me feel sympathy for those that were enslaved – YAC member.
The Display
The sugar mould pottery which YAC has chosen to display is all that is left from the many small sugar refineries which existed in the centre of Liverpool 200 years ago. The raw sugar was produced by enslaved African people on the plantations of the Caribbean and sent back to Liverpool to be refined into the high quality expensive sugar sold in Europe. This process used these pots.
The objects will be on display until June 2022 at the Museum of Liverpool. Using their research skills and guides from session 2 YAC will continue to research the archaeology of slavery and Liverpool.
---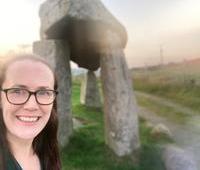 Vanessa Oakden is Curator of Regional and Community Archaeology at the Museum of Liverpool, she has a background in fieldwork, small finds and community archaeology. Vanessa looks after the regional archaeology collection, the Mersey & Dee YAC group and Museum of Liverpool's Emerging Archaeologists for 16-24year olds.