Planning approval achieved for Clippesby Mill and Pumphouse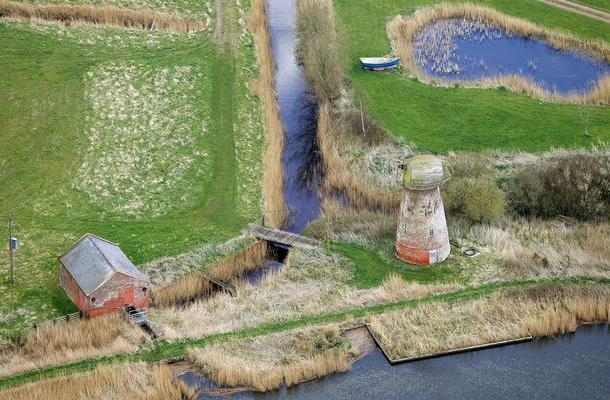 A Grade II listed building, the Clippesby Mill and Pumphouse is an iconic historical structure within the landscape. This surviving example of a windpump on the Norfolk Broads was developed to harness wind power for land drainage to enable agricultural use of the surrounding area. It still contains some of its 19th century machinery, which will be conserved in situ.
As well as a domestic function, the planning application also contains an element of public accessibility, allowing people to engage with the heritage of this fascinating site, and understand its function, which was vital to locals in the 19th century.
Adaptive reuse is the only viable future for many of our listed structures, as their designed function becomes redundant due to the progressive development of new technologies, changes in practice and shifting lifestyles.
Retention of C19th machinery in situ and public access to the site makes this an exemplar of what can be achieved with industrial heritage sites.
Find the CBA's response in support of this application and the other planning documents here.