'The Secret of the Treasure Keepers'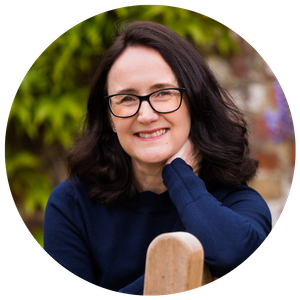 When I was young, my weekends were often spent borrowing my mum's garden trowel and digging up her flowerbeds in the hunt for something interesting. I collected quite an assortment of odd-looking stones, blue-and-white china and little pieces of glass, but not much else. However, I do remember that this didn't matter to my young self – it was the thrill of the search that was so captivating.
My father's job meant we travelled quite frequently, and being exposed to new cultures and sites of historic interest embedded in me a firm love of archaeology and geography. After finishing my A levels, I visited Pompeii for the first time. I remember being glued to the tour guide's side, as he encouraged me to see how the streets we walked on gave clues about how people lived in the past.
I went on to take part in an archaeological dig with the British Trust for Conservation Volunteers in Cheshire, which involved a lot of hard digging! Despite finding nothing of interest, I loved it. When studying geography at the University of Manchester, I took a module in archaeology to help satisfy my thirst for learning about the past, and this interest has continued keenly today as I combine my two careers as a town planner for local government and writing historical fiction for children.
I often stumble across the idea for a new book when I'm least expecting it, and this is certainly what happened with my latest story, The Secret of the Treasure Keepers, set a few years after the end of the Second World War. It was after seeing the Mildenhall Hoard on display in the British Museum, a find of Roman silver made in 1942 only ten miles from where I live now in Suffolk, that I had the first spark of a new book idea. The finder kept the discovery of the silver a secret for some years, and knowing this was against the law, I found the background to this decision fascinating.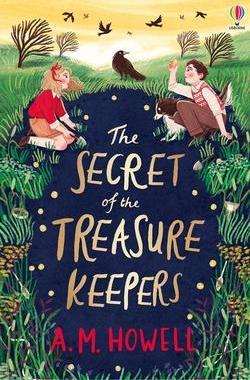 This gave me the idea for writing a story centred on archaeological finds that were dug up but then reburied to keep them safe during the Second World War. As I started researching my story, set on a fictional and isolated farm in the Cambridgeshire Fens south of Ely, I spoke to some very helpful local archaeologists, and curators at the British Museum. I was conscious of wanting to encourage readers to see that archaeology is about storytelling too, coming back to the fact that the things we find in the ground tell us about how people lived, worked, raised families and faced the daily challenges of life.
The title of my book uses the word "treasure" and I'm aware that this term isn't always appropriate in the field of archaeology. However, the publishers of the book and I decided that as my story is historical fiction and needed to appeal to a wide audience of younger readers and non‐archaeologists, we would use it in this instance. But I did feel it very important to mention within the story that the key thing about finding items buried in the ground is what they can tell us about how people lived in the past, rather than how much the items themselves are worth today.
On a recent school visit I met a member of YAC who spoke passionately about how he had enjoyed working on real excavations and how much he had learned. Archaeology connects us to history in a visceral way few other subjects can, and I hope that my story will inspire more children to investigate further and maybe even consider it as a career choice too. I think that would have made my younger self digging in my parents' garden very happy indeed.
The Secret of the Treasure Keepers by A.M. Howell publishes in paperback from Usborne on 31 March.