Archaeological Achievement Awards
The winners of the 2022 Archaeological Achievement Awards have been announced!
The awards ceremony was by Ireland's National Monuments Service Service in partnership with the Office of Public Works and held in Dublin Castle on Tuesday 29 November. You can watch the full livestream here.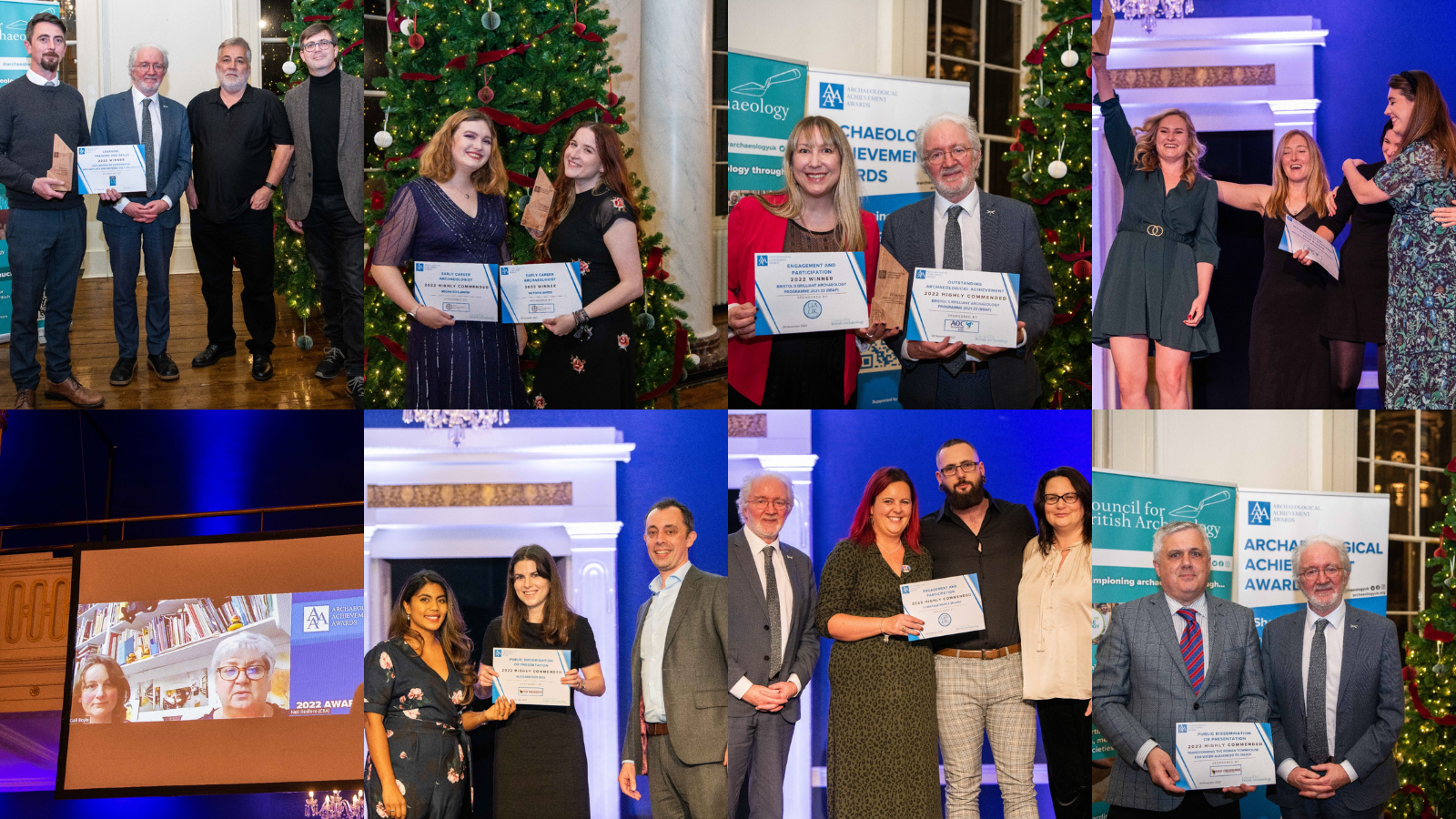 About the awards
Formerly the British Archaeology Awards, the awards are coordinated by the Council for British Archaeology (CBA) with the support of a judging panel and aim to celebrate archaeological achievements from across the United Kingdom and Ireland. To reflect this change, we have renamed the awards the Archaeological Achievement Awards.
There are 5 award categories and one overall outstanding achievement award with an emphasis on a range of cross cutting themes that are designed to show how archaeology relates to wider society, health and wellbeing, and place. The awards are judged by representatives from across the sector.