The Marsh Community Archaeology Awards

The Foundation
The Marsh Charitable Trust was founded in 1981 with the sum of £75,000 by its current Chairman, Mr Brian Marsh OBE. His aim was to create a sustainable way to give something back to society, by supporting the organisations and people who are making a difference, as best he could.
From the outset the Trust has aimed to create long-standing relationships with the organisations it supports and partners through both its principal areas of work; the Grants Programme and the Awards Scheme.
The Trust supports around 350 charities every year through the Grants Programme and gives around 80 different Awards to individuals and groups from across the charity sector, who make a difference to a cause that they believe in.
---
The Marsh Community Archaeology Awards
The Council for British Archaeology is delighted to partner with the Marsh Charitable Trust in delivering the Marsh Community Archaeology Awards. We fully support the Trusts view that it is people who are at the heart of the charity sector and who voluntarily or professionally go above and beyond to make a difference.
The Marsh Community Archaeology Awards celebrate the outstanding contributions of these people who are committed to social, cultural, and environmental causes.
The awards showcase excellence in archaeology, celebrating the passion and dedication of individuals and the outstanding contribution of archaeology projects which create social, cultural and environmental benefit.

The Awards have 4 categories...
Community Archaeologist of the Year - This award recognises an individual volunteer or professional who is going above and beyond their role to contribute to community archaeology.
Community Archaeology Project of the Year - This award recognises and promotes the results of research and/or fieldwork led by community groups which have made a substantial contribution to knowledge and wellbeing.
Young Archaeologist of the Year – This award is for a young person under the age of 18 who has made an outstanding contribution to community archaeology or a youth engagement project.
Youth Engagement Project of the Year – This award is for a project that has made an outstanding contribution to archaeology and youth engagement, ensuring that the participation of young people was central to the delivery of the work.
---
Who are the 2022 Winners and Highly Commended?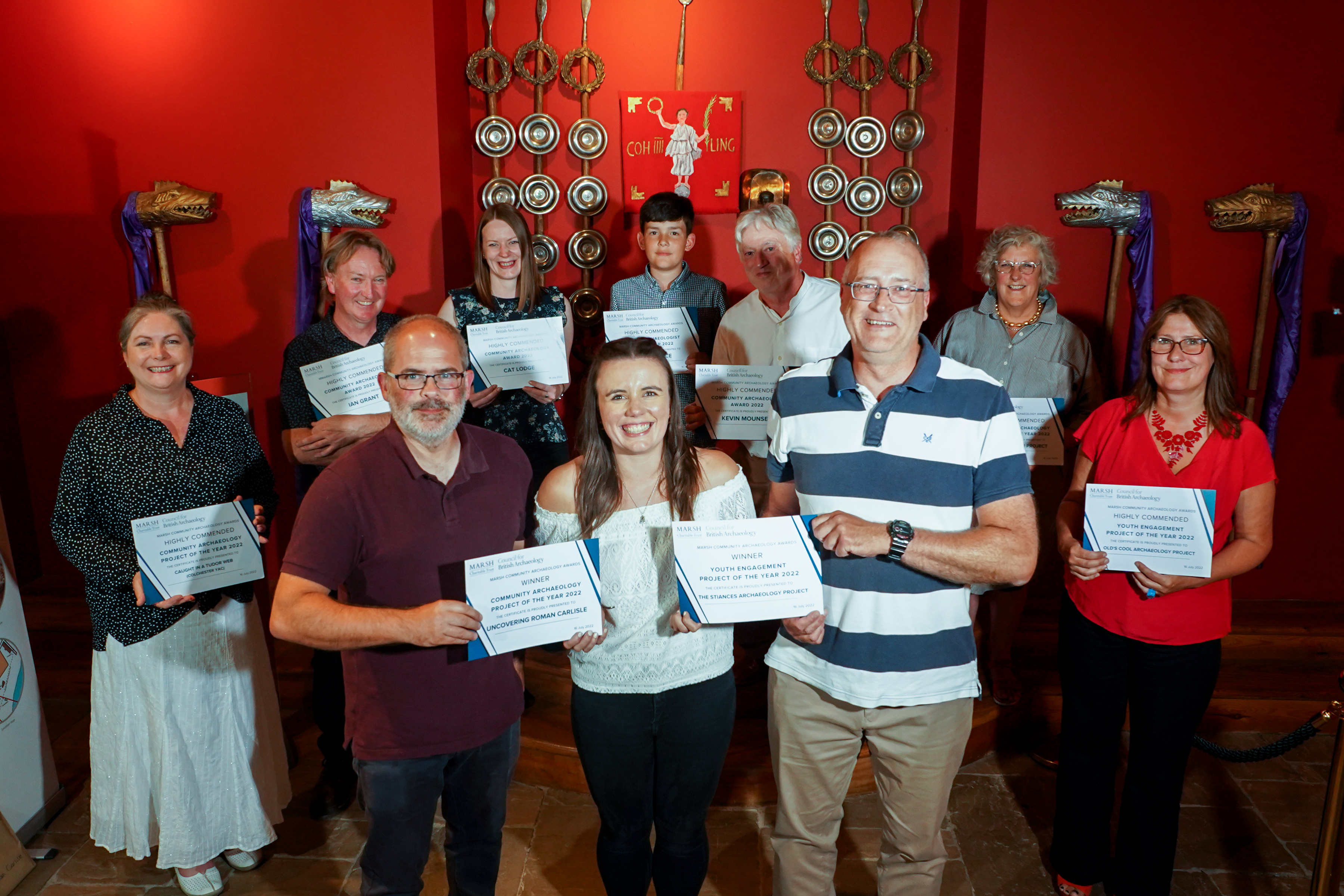 2022 Winners
Our 2022 winners were announced at the launch event of the 2022 Festival of Archaeology on July 16th. Find out who they are.
2022 Highly Commended
Find out which projects and individuals were highly commended in 2022.