An Evening with National Trust Archaeologists
7:00 PM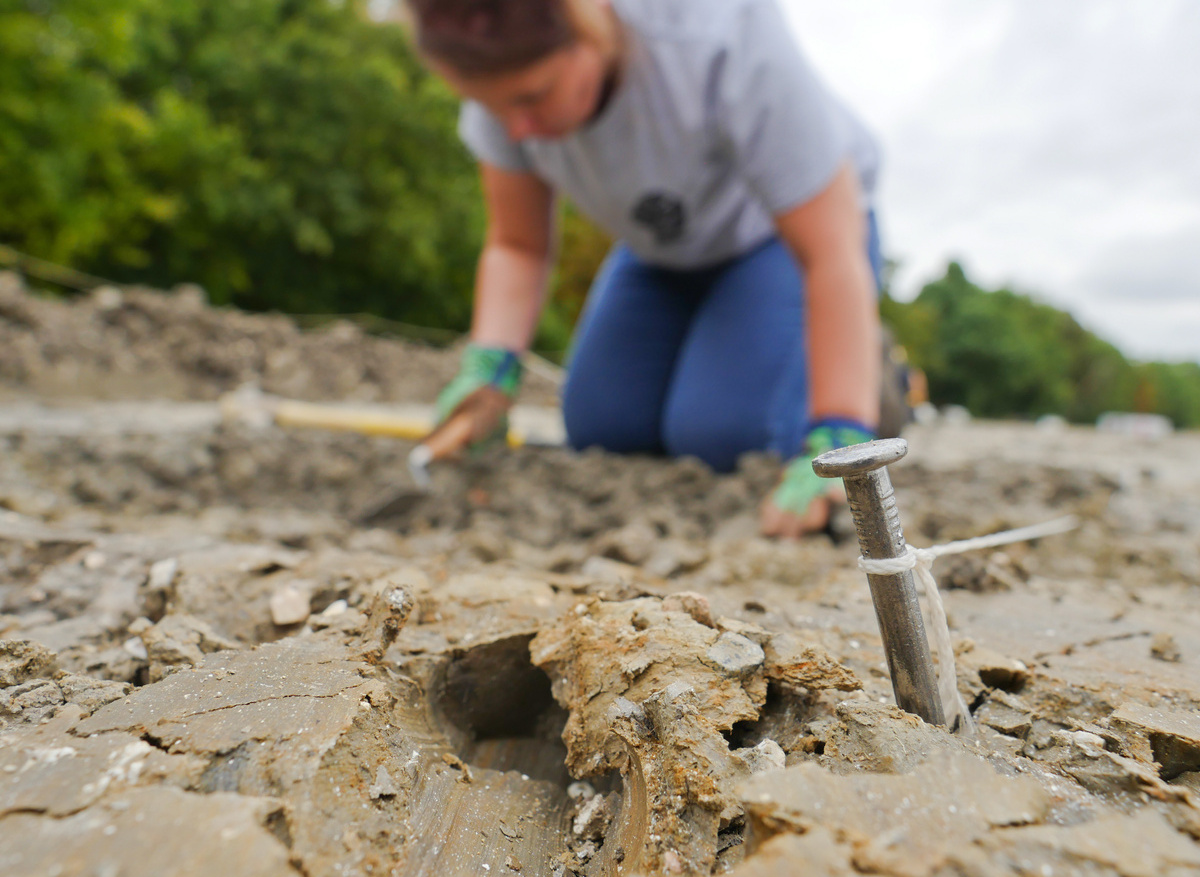 A fantastic opportunity to hear about the rich and diverse archaeological sites cared for by the National Trust and the varied work of the National Trust's Archaeologists.
The event will feature three case study presentations:
Fountains Abbey – why look beneath the surface?
Fountains Abbey was completely explored and understood by the Victorians, right? What more is there to learn? Working in collaboration with the University of Bradford, GuidelineGeo, Gesocan Research and Magnitude surveys, the National Trust has been exploring the unexcavated side of Fountains Abbey for the past decade – with some remarkable results including mapping the monastic cemetery in extraordinary detail and discovering wholly unexpected, unknown, buildings. Can all this fundamentally revive how we understand, care for and interpret the site for twenty-first century visitors?
Swords of Kingdoms: The Staffordshire Hoard at Sutton Hoo
Sutton Hoo's current temporary exhibition Swords of Kingdoms: The Staffordshire Hoard at Sutton Hoo is a celebration of a golden and garnet adorned age of exquisite Anglo-Saxon craftsmanship. On display between 19 May – 30 October Swords of Kingdoms features 60 original Anglo-Saxon objects on loan from Mound 1 Sutton Hoo, the Staffordshire Hoard and from across seventh century East Anglia. This exhibition is a homecoming in more ways than one however, as some of the objects from the Hoard are thought to have been originally made in East Anglian workshops before being taken elsewhere. Join Laura to discover more about this much anticipated exhibition.
Where did you get that pot?
From the tiniest sherds to near complete pots, the pottery we excavate on archaeological sites tell us so much more about what people made and how they organised their lives. Pottery tells us about the journeys of people and ideas - how cultures learn and evolve. Join Nancy as she talks you through a range of pottery pieces from National Trust excavations and the individual stories they tell.
Speakers:
Mark Newman, Archaeologist
Mark Newman M.A., M.C.I.f.A., F.S.A., has been the NT's archaeologist for Fountains Abbey (oh, and the rest of the east side of the North region) for since 1988. A graduate of the University of Birmingham, he worked in Kent, Suffolk and the Midlands early in his career, as well as in Italy, Cyprus, Australia, France, Belgium, the USA and Guyana. He lectures nationally and internationally – not least on Fountains Abbey and Studley Royal. He is author of the definitive history of that World Heritage Site "Wonder of the North" (NT/Boydell Press 2015).
Laura Howarth, Archaeology & Engagement Manager
After studying for an MA in Medieval Studies specialising in seventh century Anglo-Saxon material culture, it was a dream come true for Laura to start working at Sutton Hoo. As the National Trust's only Archaeology and Engagement Manager, Laura's role is very varied but at its heart it is all about helping the stories of Sutton Hoo come alive for visitors including as part of the interpretation team for Sutton Hoo's recent side-wide transformational visitor experience project. Some of the highlights of Laura's time at Sutton Hoo include visiting the filmset of 'The Dig' based on the 1939 excavation, working with Time Team on a new research project, sailing a replica Viking ship at Roskilde and co-curating the temporary exhibition Swords of Kingdoms. Wimpole's invisible people in their invisible.
Nancy Grace, Archaeologist
Nancy has been involved in archaeology for about 40 years, and has had the privilege to work on some amazing sites. Her first archaeological non digging job was as finds supervisor on the Maiden Castle excavations in 1985. She found some interesting things, the strangest being a jaw of a Gharial crocodile, a museum exhibit that had been disposed of in the back fill of Mortimer Wheelers excavations. Nancy has worked for the National Trust for over 35 years and has helped excavate Corfe Castle and Chedworth Villa, with her main work being with collections and engagement. Nancy loves working with students and volunteers, passing on what she has learnt over many years.
Image : Archaeology training at Wimpole Estate, Cambridgeshire
1434810, Restrictions ©National Trust Images/Claire Sargent
Schedule
Duration of event
1.5 hours
Additional booking information
Booking is via the Council for British Archaeology website