Explore the last 15 years of research into the Late Bronze Age and Iron Age of the East Midlands with CBA-EM and EMHERF
To celebrate completion of the Historic England-funded revision of the Resource Assessment for the Late Bronze Age and Iron Age in the East Midlands, the East Midlands Historic Environment Research Framework team is jointly organising this conference with the Council for British Archaeology East Midlands group, with which it is closely linked. This conference will consider how research since publication of The Archaeology of the East Midlands in 2006 has developed our understanding of the Late Bronze Age and Iron Age in the region.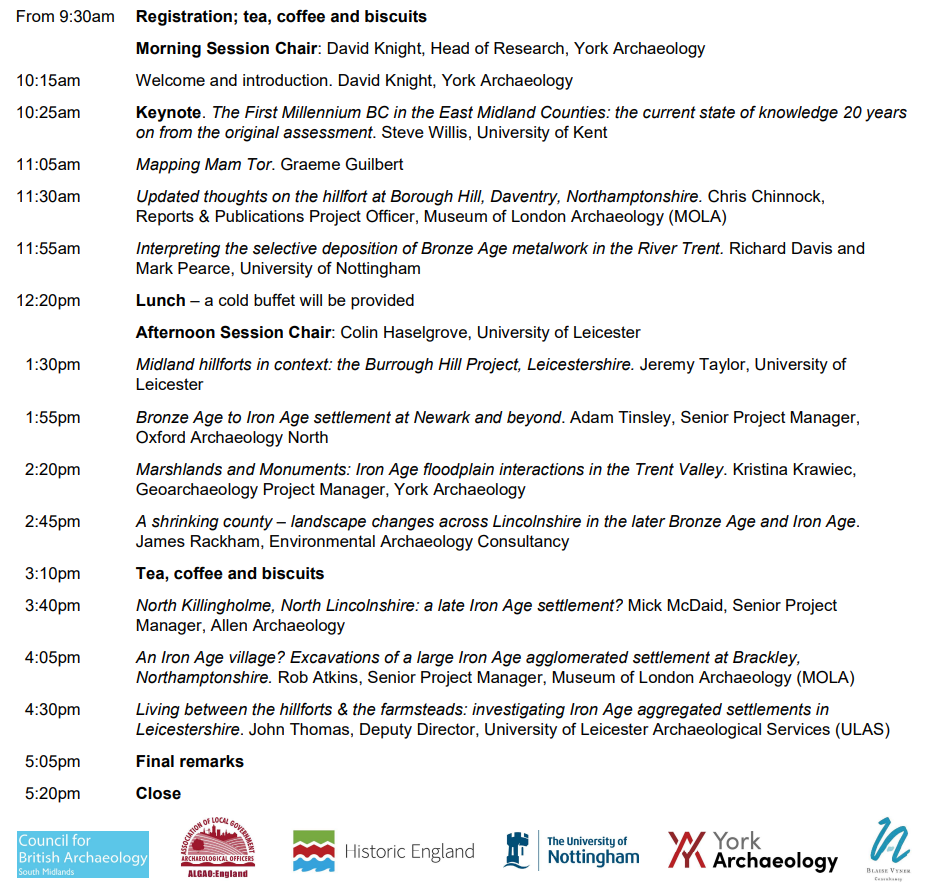 Bookings for this conference close on Monday 8th May 2023. There are two ways to book: Follow our Eventbrite link to book online Send this booking slip by 8th May 2023 to: David Ingham, 21 Oak Tree Drive, Bedale, North Yorkshire DL8 1UL. Please note that confirmation of your booking can only be supplied via e-mail, text message or SAE.