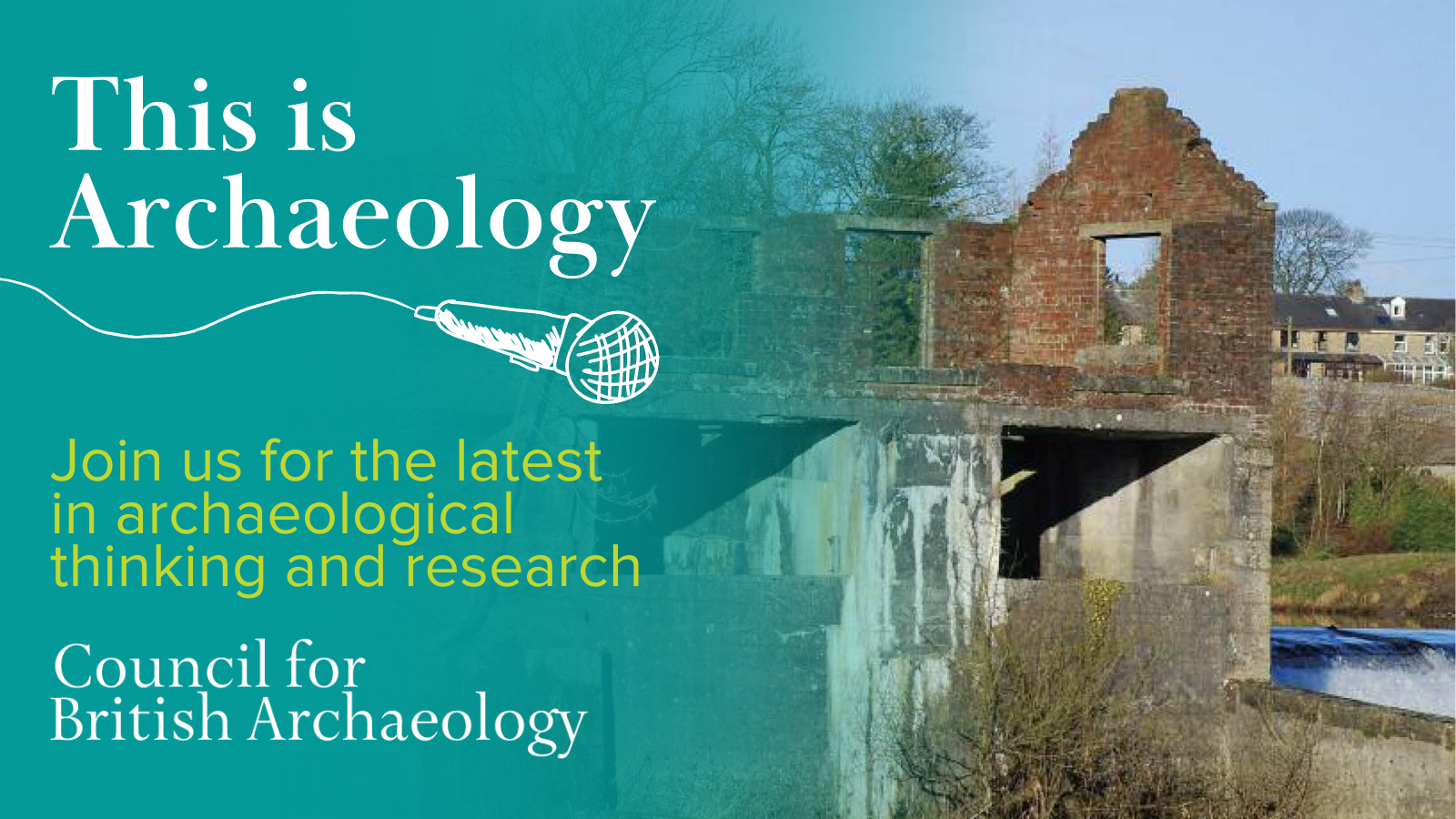 The CBA's new online lecture series will bring you a range of speakers from across archaeology and heritage. The lectures will be exploring a wide range of themes and ideas around the question, what is archaeology?
Speakers will draw on their own experiences, a range of sites, excavations, techniques, scientific approaches, and museum practice to bring you the latest in archaeological thinking and research.
Collectively the lecture series will sit alongside existing CBA activity such as the Festival of Archaeology and the Archaeological Achievement Awards and contribute to a wider debate on the very nature of archaeology and how we can draw in new audiences and perceptions.
---
Upcoming Lectures
Dead Isle - Endangered heritage ecologies
ONLINE - Thursday 6th April 2023 at 7pm
This talk is about a new project that brings together archaeology, art and ecology. It will focus on why these connections are important, and why they are of value to local communities. In 1871 Alfred Nobel started building a dynamite factory on the Ardeer Peninsula in North Ayrshire, Scotland, for the manufacture of black powder, safety fuse, and detonators. From the 1940s onwards, munitionettes worked there and they graffitied lyrics on the walls of their workspace, of old and new songs, whilst they were cutting cordite paste. The sand mounds that surround the huts now support nesting songbirds. Alex Boyd, Iain Hamlin and I are negotiating new ways in which to deal with a situation where the built environment is decaying whilst ecological habitats thrive, and yet there is the constant possibility of further development that would put all of this at risk. How do we value the human and the non-human in such a landscape? How are we creating a new kind of account of memory and place? Let me tell you a little bit about it all on the 6th of April.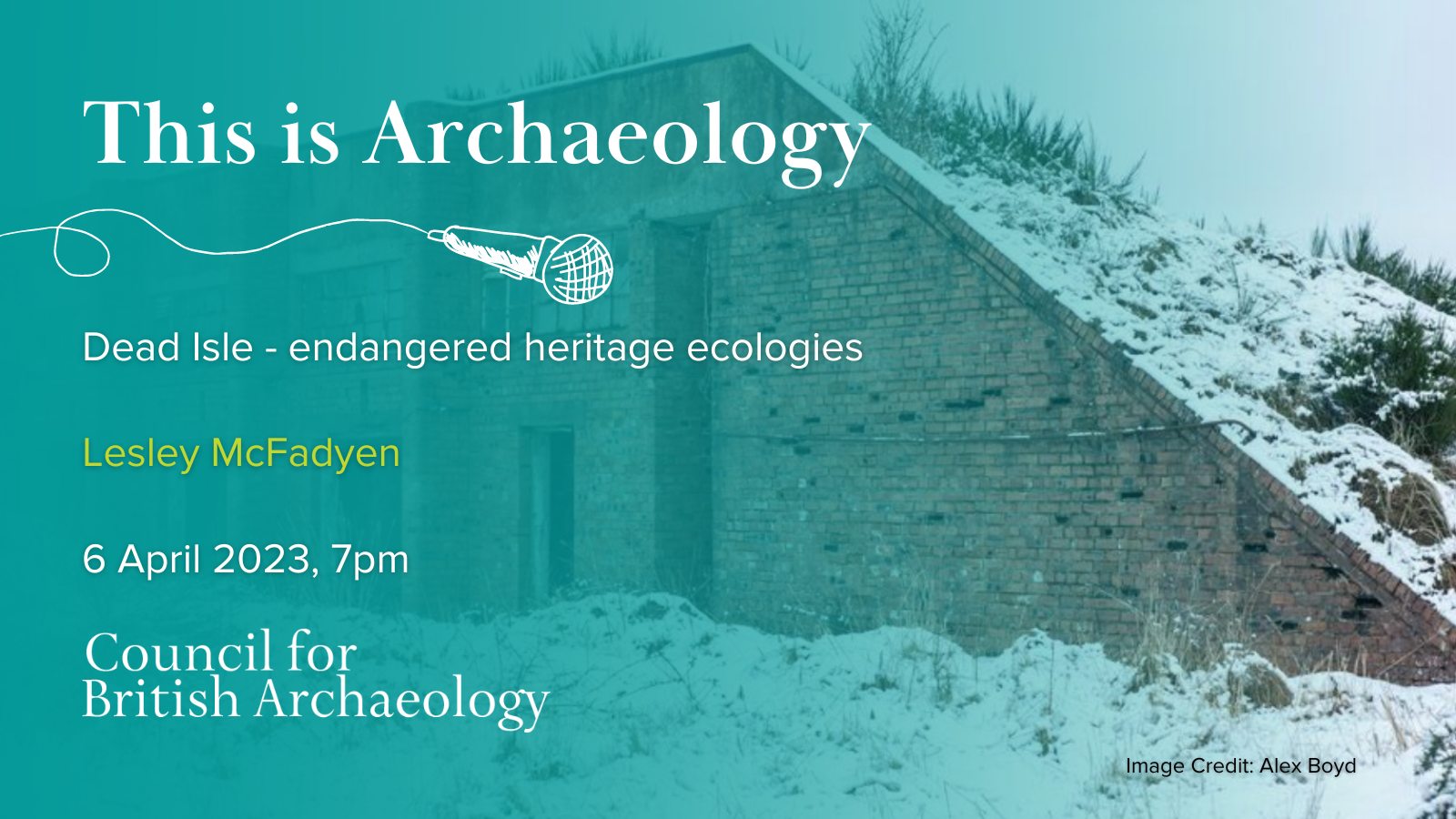 ---
Footmarks: A journey into our restless past
ONLINE - Thursday 25th May 2023 at 7pm
Can we ever know what it was like to move in the past; to understand its meanings and complexities? Unlike many other disciplines; ones that can observe and interview the moving subject, archaeology has only the silent witness. This silence, though, is not to be misconstrued with stillness, and the evidence for past mobilities surrounds us. Focusing on mobility provides a dynamic approach to archaeology, and in this presentation, I will discuss some of the evidence for mobility within the archaeological record and explore ways in which archaeology can engage better with it. I will address what mobility can contribute to the understanding and interpretation of past landscapes and move away from archaeology's traditional focus upon place and location.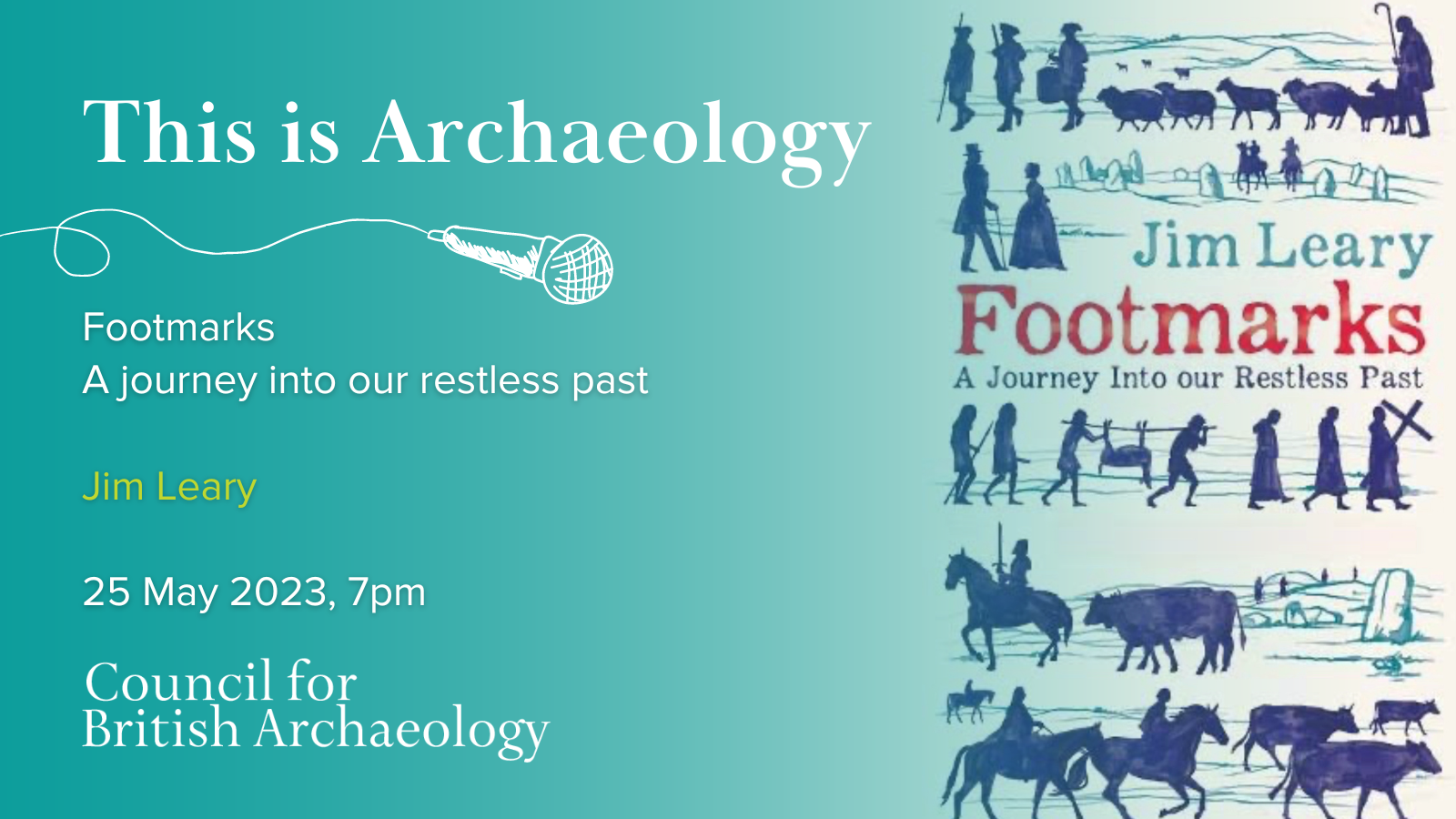 Previous Lectures
Many of the lectures from the This Is Archaeology series are recorded and available to watch again via the members area of the CBA website.