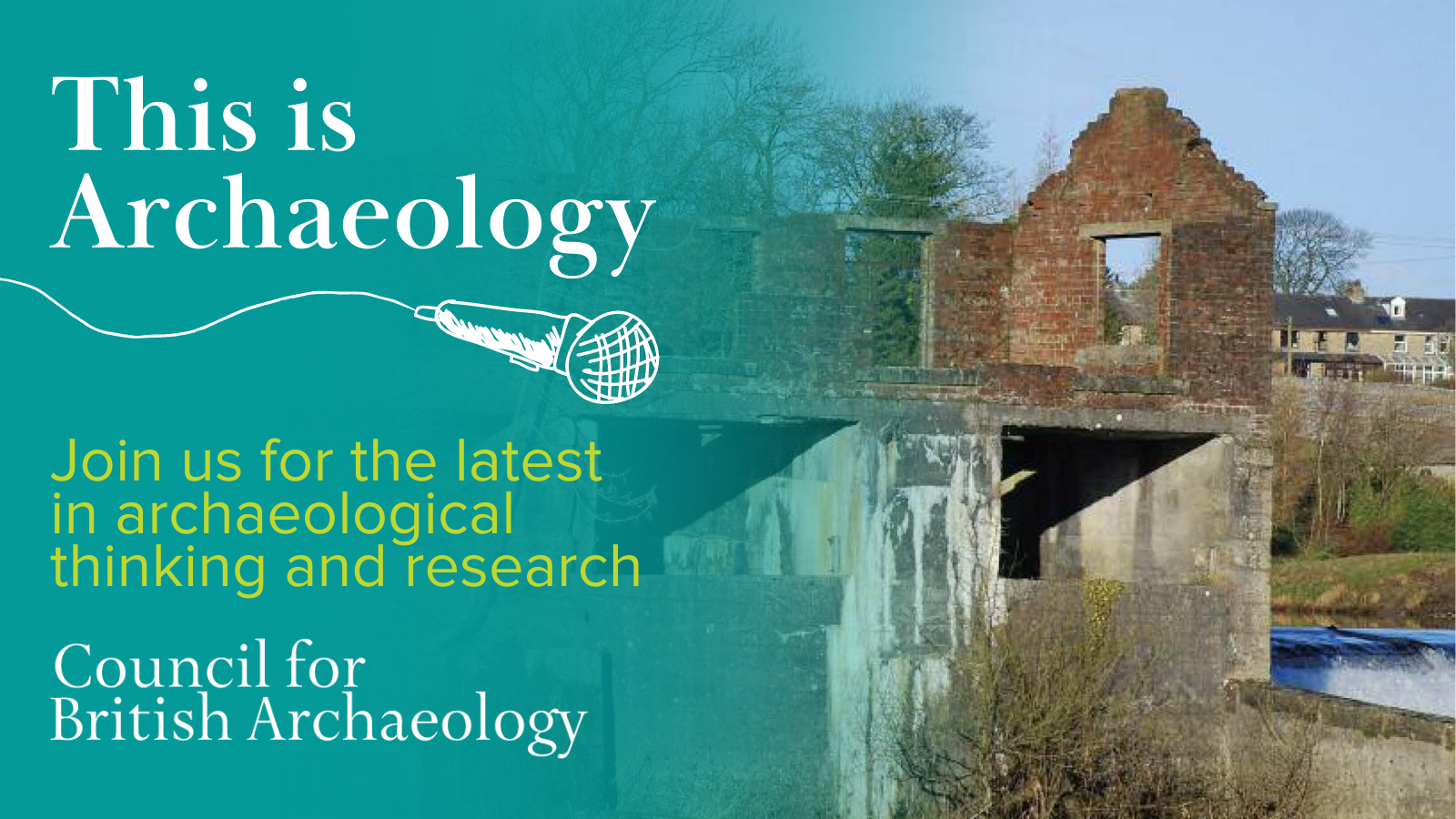 The CBA's new online lecture series will bring you a range of speakers from across archaeology and heritage. The lectures will be exploring a wide range of themes and ideas around the question, what is archaeology?
Speakers will draw on their own experiences, a range of sites, excavations, techniques, scientific approaches, and museum practice to bring you the latest in archaeological thinking and research.
Collectively the lecture series will sit alongside existing CBA activity such as the Festival of Archaeology and the Archaeological Achievement Awards and contribute to a wider debate on the very nature of archaeology and how we can draw in new audiences and perceptions.
---
Upcoming Lectures
'We dig Caerau!' Cardiff's Hidden Hillfort and the power of community archaeology

ONLINE - Thursday 15th June 2023 at 7pm

Our lecture will explore the significance of co-producing archaeological and historical research in close partnership with communities, and consider the ways in which valuing local heritage and the collective discovery of the past has the power to create new and positive life-changing opportunities for all involved.

To illustrate this, we will talk about the CAER Heritage Project from its humble beginnings to becoming an award-winning, flagship civic mission and development project for both Cardiff University and community development partners Action in Caerau and Ely (ACE). It is essential that we recognise that Universities are an integral part of their communities and that they have an immense responsibility to fulfil their social and civic mission. Our lecture will highlight the how power of archaeology, the power of community, and the power of co-production means that when we come together then we can harness the potential of heritage and create new pasts and new futures.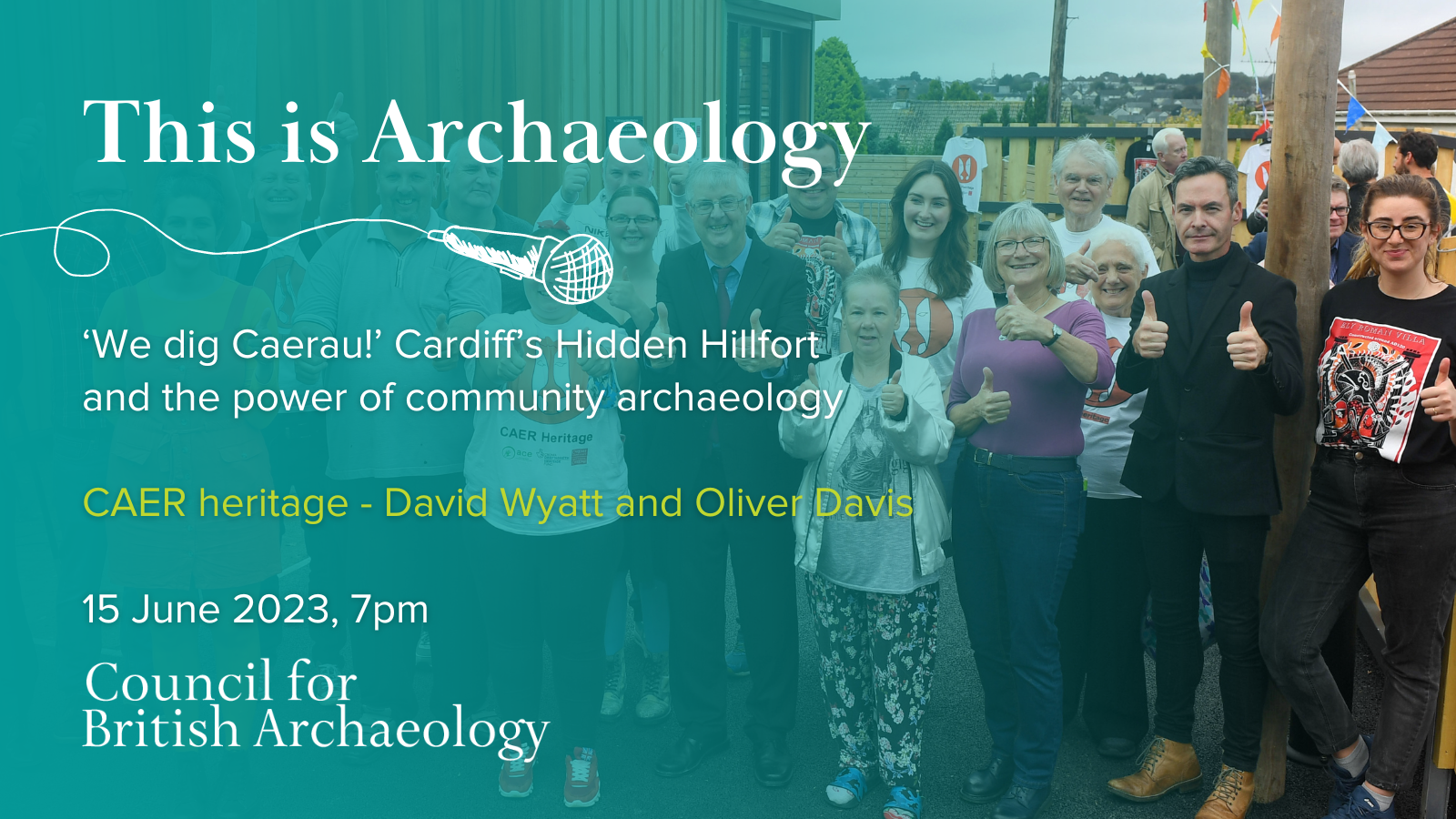 ---
This is Archaeology: Traces from the other end of time: imaginary futures and the prehistoric past
ONLINE - Tuesday 18th July 2023 at 7pm
This event is free as part of the 2023 Festival of Archaeology.
How we write about the archaeological past, especially prehistory, is not something we often consider in any depth, although in an age when we are rightly concerned to demonstrate the public value of archaeology it certainly deserves our attention. Archaeology is a form of story-telling but what kind of stories could and should we be writing about the deeper past?
According to JG Ballard, science fiction was 'the most authentic literature of the twentieth century', which seems apt for a time both obsessed with and anxious about technological progress. At first glance, therefore, it seems like the most modernist of genres. What could it possibly have in common with prehistoric archaeology? Yet I would like to suggest there are points of contact between the different ends of the time continuum - prehistorians constructing narratives from material evidence of a distant past and sf writers imagining how future societies in galaxies far, far away might respond to particular ecologies or technologies.
In this presentation I will try and explore the relationship between 'world-building' in science fiction and prehistory. I begin with that quintessential pioneer, HG Wells, who wrote not only The Time Machine and other speculative futures, but also global histories and tales of the remote past. However, we need not limit ourselves to those authors who have also shown an interest in the past. Taking inspiration from Fredric Jameson's provocatively titled Archaeologies of the Future, about the Utopian aspect of science fiction, we could ask whether in either prehistory or sf we are doing much more than write about ourselves. Nevertheless, I suggest a study of the tropes, styles and settings of science fiction can provide interesting and, hopefully, entertaining insights into how we might represent people of the past who were both like us and not like us, and why such reflections matter.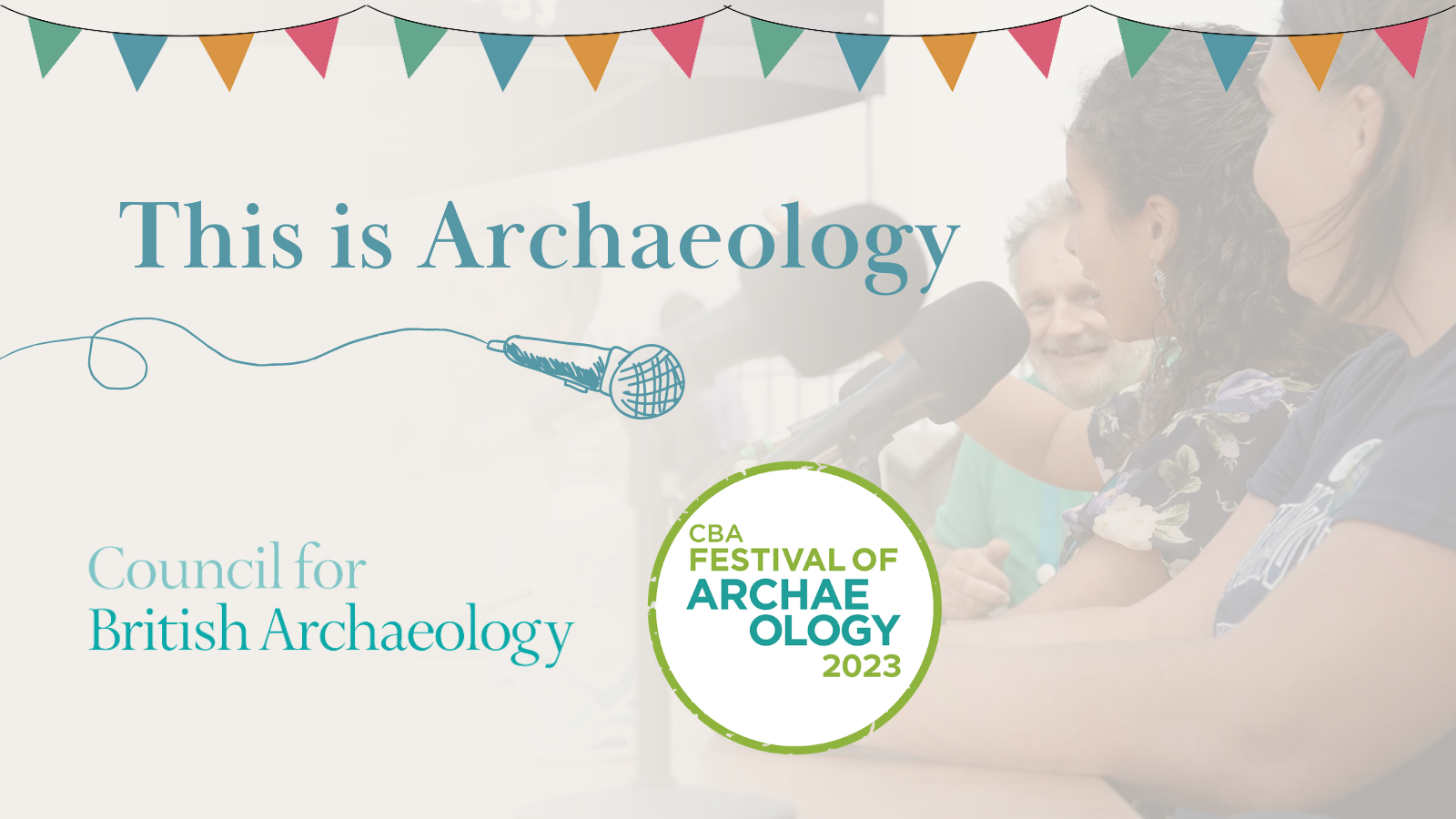 ---
This is Archaeology: Nina Frances Layard and queering archaeology.
ONLINE - Tuesday 25th July 2023 at 7pm
This event is free as part of the 2023 Festival of Archaeology.
In this lecture, I will explore the archaeological writings of Nina Frances Layard published in the East Anglian Daily Times from 1890 onwards. I will demonstrate the ways in which Layard integrates queer approaches in her archaeological excavation practices as well as in the broader methodical practices of archaeological work. Throughout her life, Layard often travelled and excavated with her partner, Mary Outram and displayed gestures of queerness in her archaeological practices. In highlighting accounts of their shared experiences of excavating in various sites, I will also show how Layard's writings emphasises the experiences of excavating and brings into focus the experiences of those people whose lives she excavates. These approaches are also reflected in how Layard demonstrates more intimate relations with the objects she excavated. Paying attention to the different discursive strategies Layard participated in allows us to decentre narratives of popular, imperial excavations, often led by middle class-men which dominated newspapers and periodicals from the mid-nineteenth century onwards.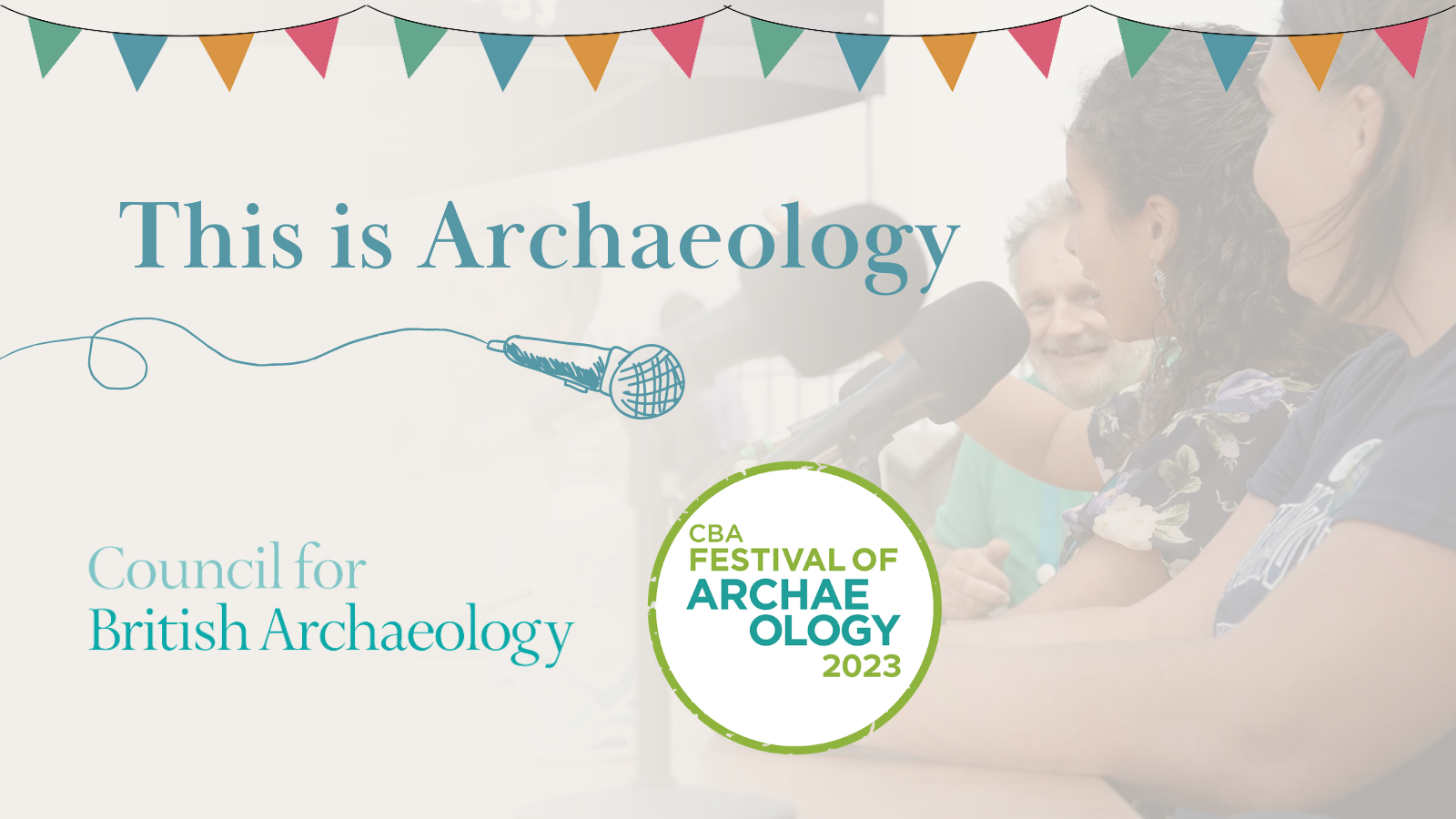 ---
Warrior Treasure: the Staffordshire Hoard in Anglo-Saxon England
ONLINE - Thursday 9th November 2023 at 7pm
When the Staffordshire Hoard was discovered in 2009, it caused an international sensation. Nearly 6 kilos of gold and silver objects, many decorated with blood-red garnets, make it the largest hoard of Anglo-Saxon precious metal ever discovered, and unparalleled in scale and type. Buried in an unprepossessing field in the West Midlands, the discovery- the most significant Saxon discovery since Sutton Hoo in 1939- took everyone, experts and the general public alike, by surprise.
This talk tells the remarkable story of the discovery of the Staffordshire Hoard, and the large-scale research project which followed. A decade of investigation now allows key questions about the Hoard to be considered: how did the golden ornaments come together, where were they made and what happened to their elite owners, who might have owned and buried them, never to return, and when did it all happen? The talk places the hoard within the context of the Anglo-Saxon kingdom of Mercia, and discusses how it relates to the cycle of conflict that history records across 7th-century Britain, as rival pagan and Christian kingdoms fought for supremacy.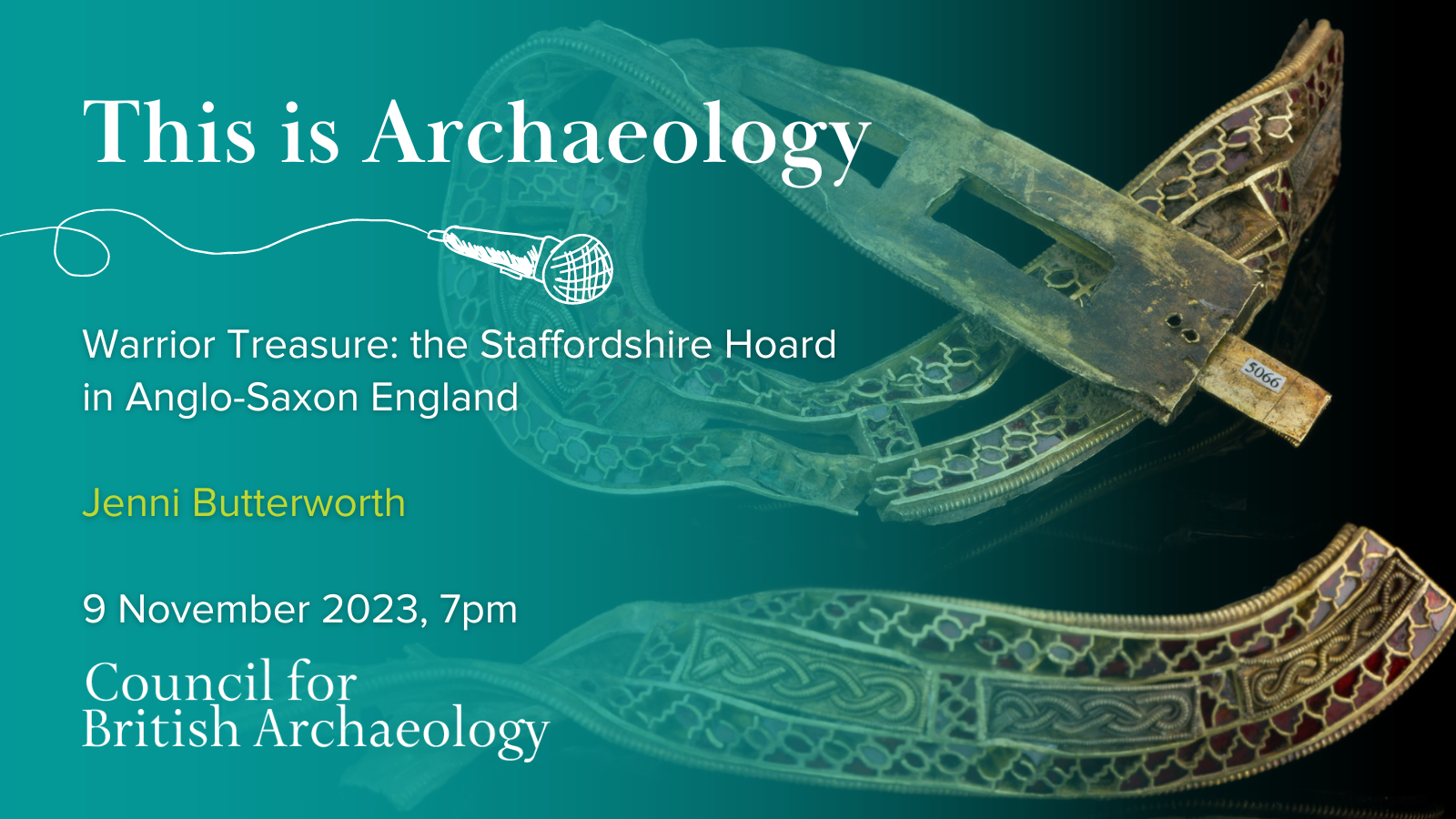 Previous Lectures
Many of the lectures from the This Is Archaeology series are recorded and available to watch again via the members area of the CBA website.