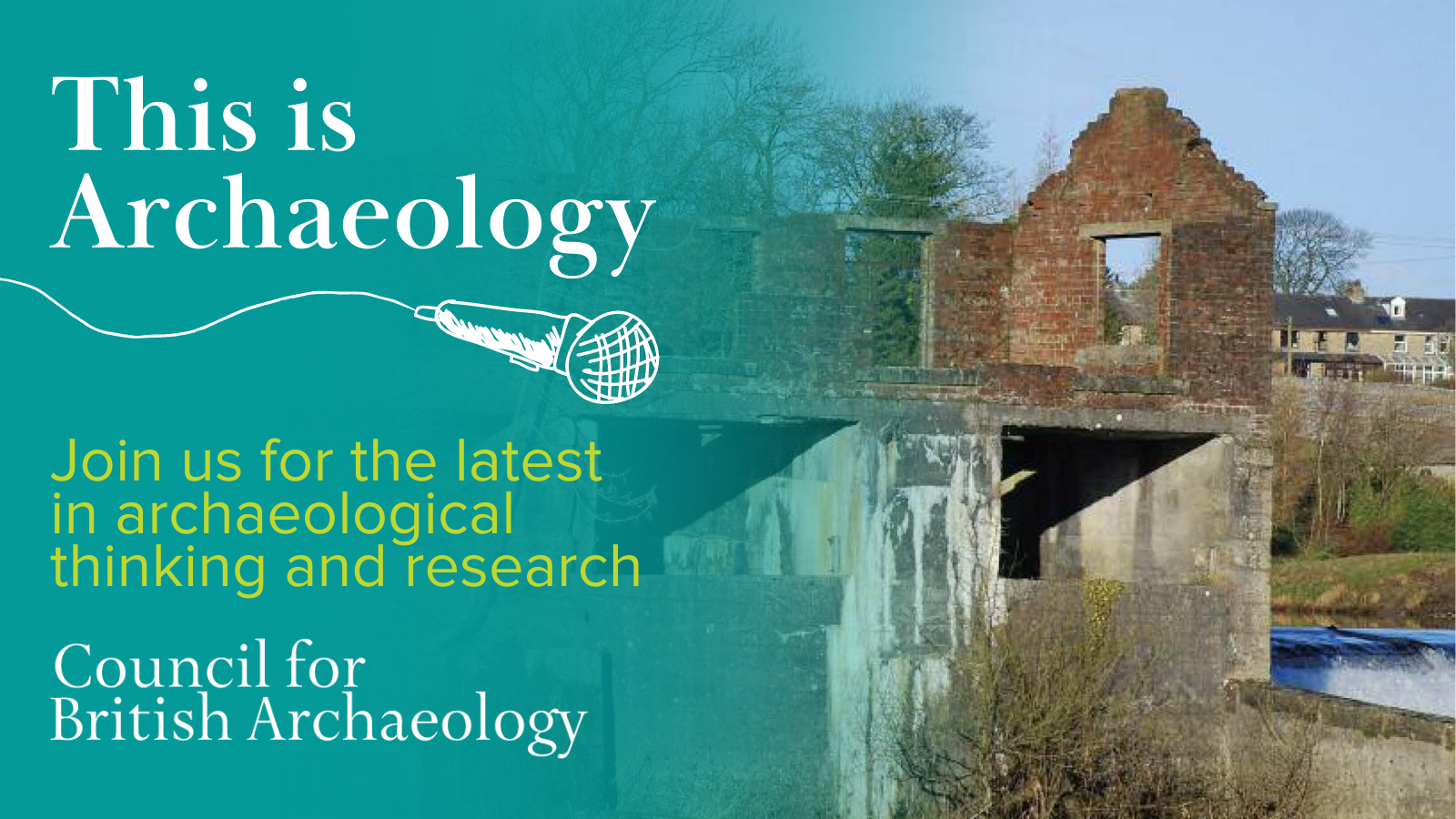 The CBA's new online lecture series will bring you a range of speakers from across archaeology and heritage. The lectures will be exploring a wide range of themes and ideas around the question, what is archaeology?
Speakers will draw on their own experiences, a range of sites, excavations, techniques, scientific approaches, and museum practice to bring you the latest in archaeological thinking and research.
Collectively the lecture series will sit alongside existing CBA activities such as the Festival of Archaeology and the Archaeological Achievement Awards and contribute to a wider debate on the very nature of archaeology and how we can draw in new audiences and perceptions.
---
Upcoming Lectures
Broken pots, mending lives - Archaeology as recovery for the military
ONLINE - Thursday 19th October 2023 at 7pm
Operation Nightingale began in 2011 and hundreds of service personnel and veterans have now moved through its ranks using archaeology to improve their situation. This work is supported by Breaking Ground Heritage and the speakers will examine some of the sites excavated, the discoveries made, and how archaeology can help the living.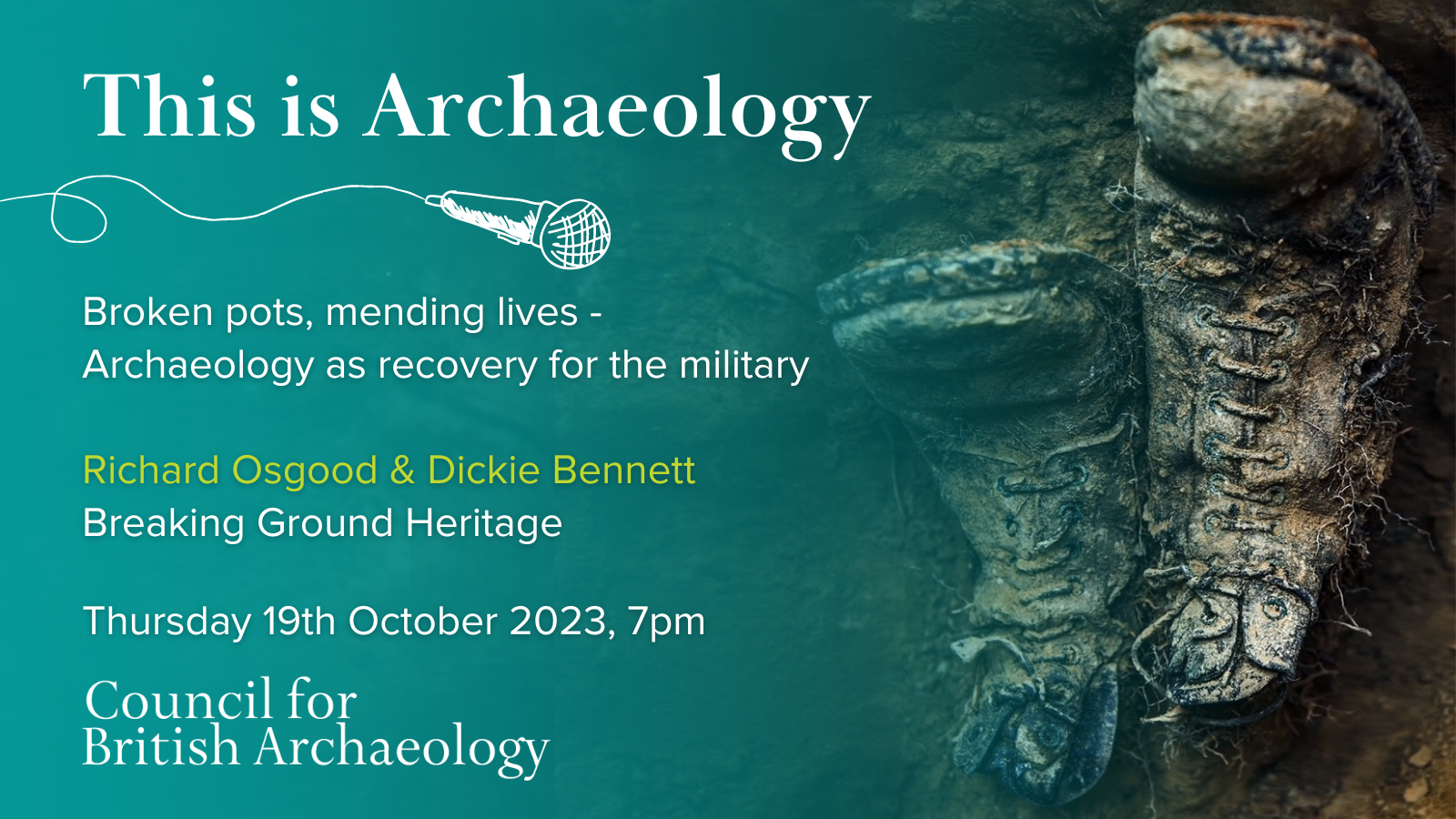 ---
Warrior Treasure: The Staffordshire Hoard in Anglo-Saxon England
ONLINE - Thursday 9th November 2023 at 7pm
When the Staffordshire Hoard was discovered in 2009, it caused an international sensation. Nearly 6 kilos of gold and silver objects, many decorated with blood-red garnets, make it the largest hoard of Anglo-Saxon precious metal ever discovered, and unparalleled in scale and type. Buried in an unprepossessing field in the West Midlands, the discovery- the most significant Saxon discovery since Sutton Hoo in 1939- took everyone, experts and the general public alike, by surprise.
This talk tells the remarkable story of the discovery of the Staffordshire Hoard, and the large-scale research project which followed. A decade of investigation now allows key questions about the Hoard to be considered: how did the golden ornaments come together, where were they made and what happened to their elite owners, who might have owned and buried them, never to return, and when did it all happen? The talk places the hoard within the context of the Anglo-Saxon kingdom of Mercia, and discusses how it relates to the cycle of conflict that history records across 7th-century Britain, as rival pagan and Christian kingdoms fought for supremacy.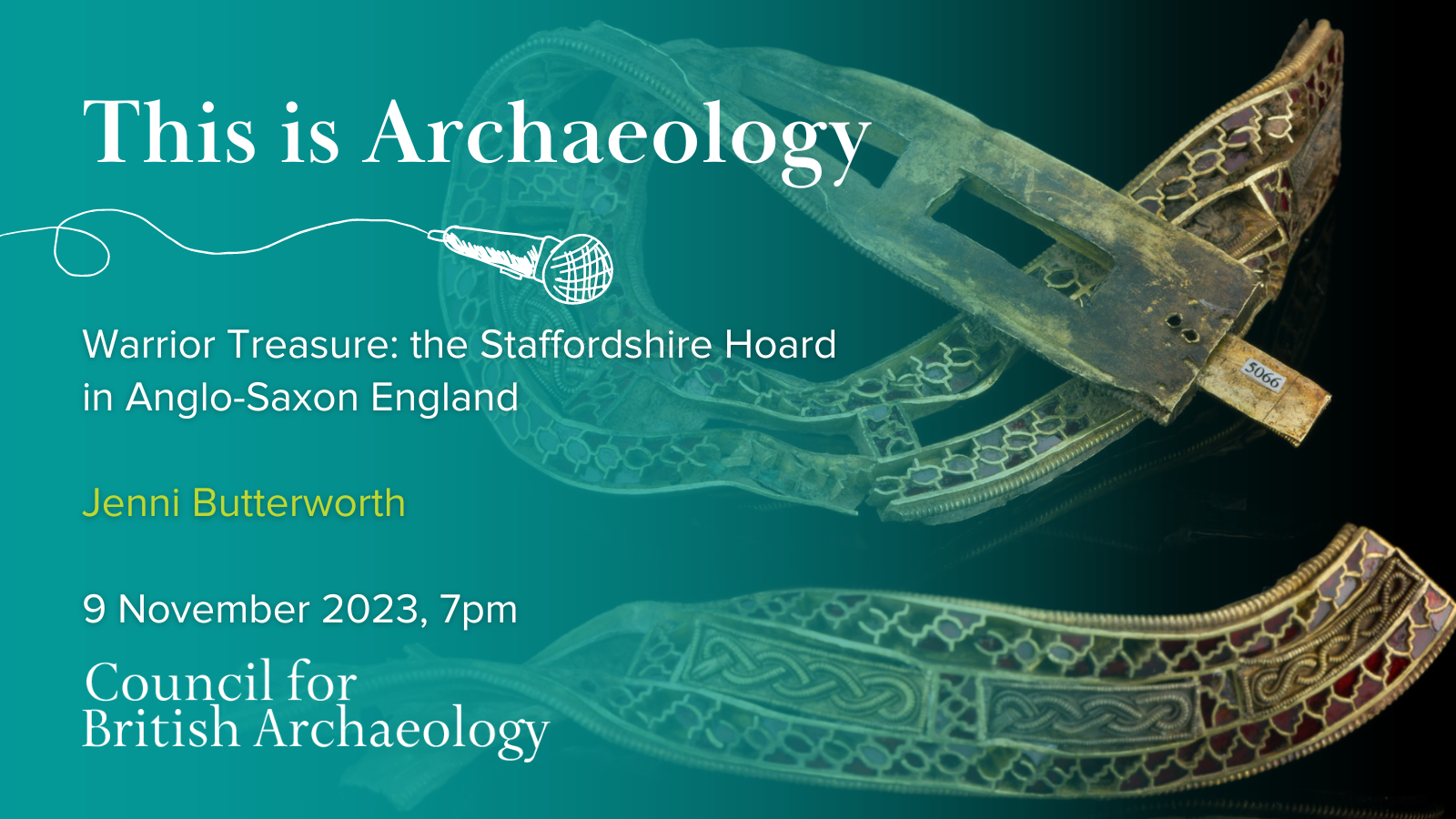 Previous Lectures
Many of the lectures from the This Is Archaeology series are recorded and available to watch again via the members area of the CBA website.