British Archaeology Magazine
It is available from high street newsagents, via a print or digital subscription, and is one of the benefits of CBA membership.
CBA members: to access the digital edition, please click here and follow the instructions to register. You will need to use the email address you use to log in to the CBA site but can create a new password.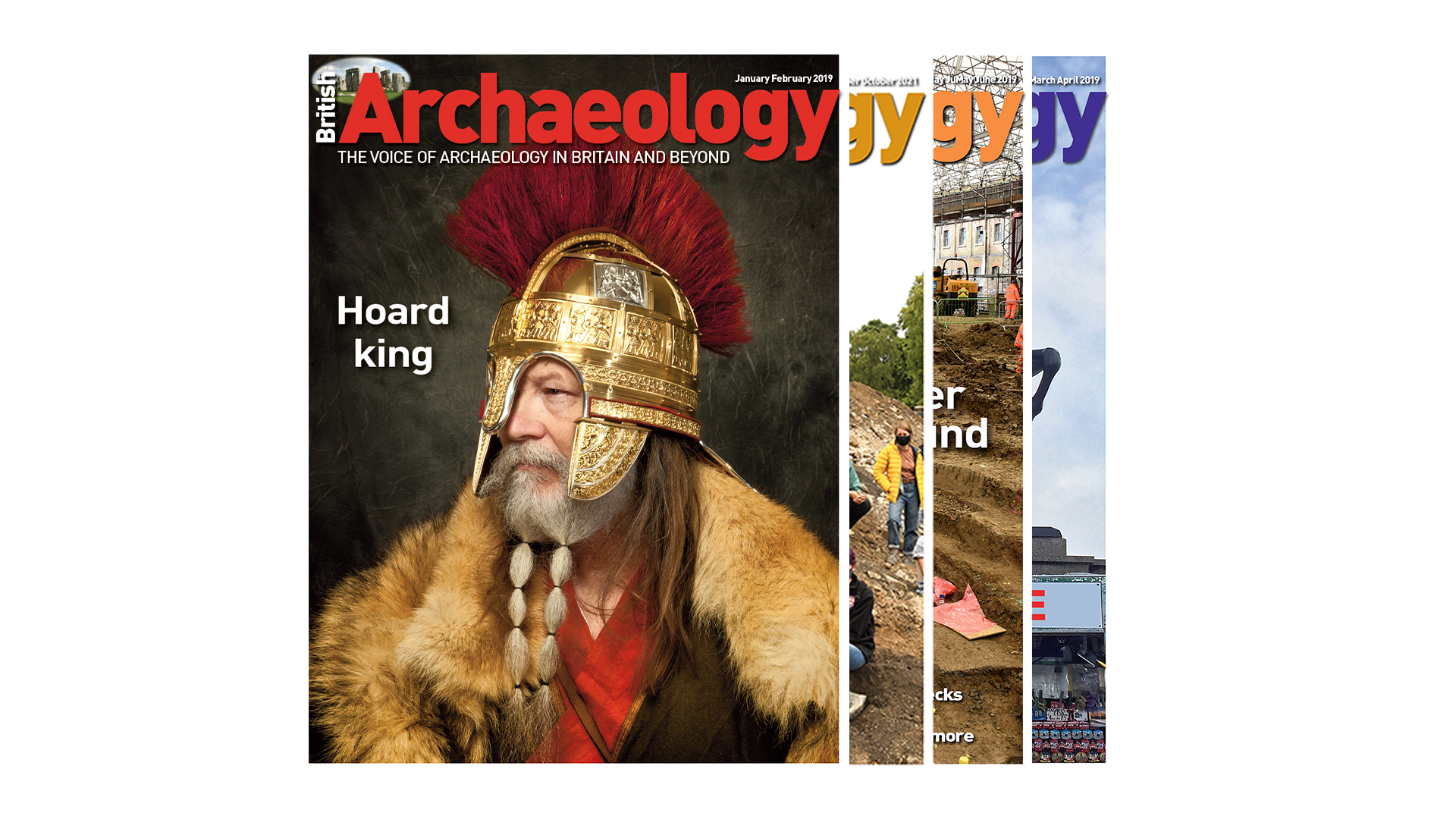 Current Issue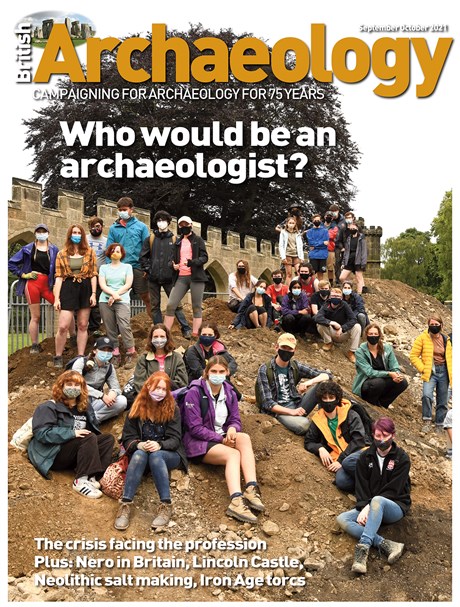 ON THE COVER
Who would be an archaeologist?
A striking shot of masked archaeology students from Durham University, on an excavation at Auckland Castle this July, leads our theme of a crisis facing the future of UK archaeology as we know it. What are the concerns? Are they real? And what can be done?
CBA NEWS
From the director
Excavating memories, celebrating place – an unusual football ground
Casefiles
Island House, Laugharne
Archaeology active
Contribute your stories of places and spaces
Archaeology 8-25
The growing resource of online archaeology
FEATURES
Old salt
Years of excavations at Street House in North Yorkshire have reinforced the impression that there was something special about the place in early times. The discovery of a unique Neolithic saltern may hold the answer
Revealing Lincoln Castle
An ambitious project that combined conservation and excavation has furthered understanding of a major Norman castle and its history
Saving face
As the British Museum tells the story of Nero, we trace the emperor's footprints in Britain, and his toppled statues
Ring of truth
New insights into how Iron Age torcs, neck-rings of precious metal, were made
Accelerator mass spectrometry
How AMS transformed archaeology, the third article in our series about the story of radiocarbon dating
OTHER REGULARS INCLUDE
News
A medieval chess workshop, and ancient engravings
News+
How have universities met the covid challenge of student ?eldwork?
The world in antiquity
A Neolithic wooden snake from Finland, and human remains in a Gabon cave
My archaeology
Shahina Farid, an excavator of extraordinary experience
Sharp focus
Cliff Palace at Mesa Verde, Colorado
Greg Bailey on TV
Where would archaeology be without Channel Four?
Books
The Battle of Brunanburh, prehistoric ancestors and more
Spoilheap
The British Museum's next culture war?
Past Issues
CBA membership includes access to a searchable library of previous British Archaeology issues, dating back to 1995.
You can search our back catalogue for subjects that may interest you here.
Institutional Subscriptions
Institutions such as schools, colleges, and libraries can now benefit from an institutional subscription to British Archaeology, giving all of their staff and students digital access to current and past issues of the magazine, providing more than 20 years of archaeological insight.
Institutional subscriptions are available on a wide range of devices and offer both IP authenticated and remote access. Tools such as an integral keyword search, bookmarking and extensive linking will allow users to use the subscription to enhance their study of archaeology.
Sign up here.
Advertising in British Archaeology
Reach our UK-wide and international audience of Council for British Archaeology members, British Archaeology Subscribers, Institutional subscribers, and retail customers by advertising in British Archaeology.
By advertising with us, you will be helping to support the Council for British Archaeology and our charitable aims.
Are you a provider of useful and appropriate archaeological services that could benefit our members? For more information, or to place an advertisement, click here.