British Archaeology Magazine
It is available from high street newsagents, via a print or digital subscription, and is one of the benefits of CBA membership.
CBA members: to access the digital edition, please click here and follow the instructions to register. You will need to use the email address you use to log in to the CBA site but can create a new password.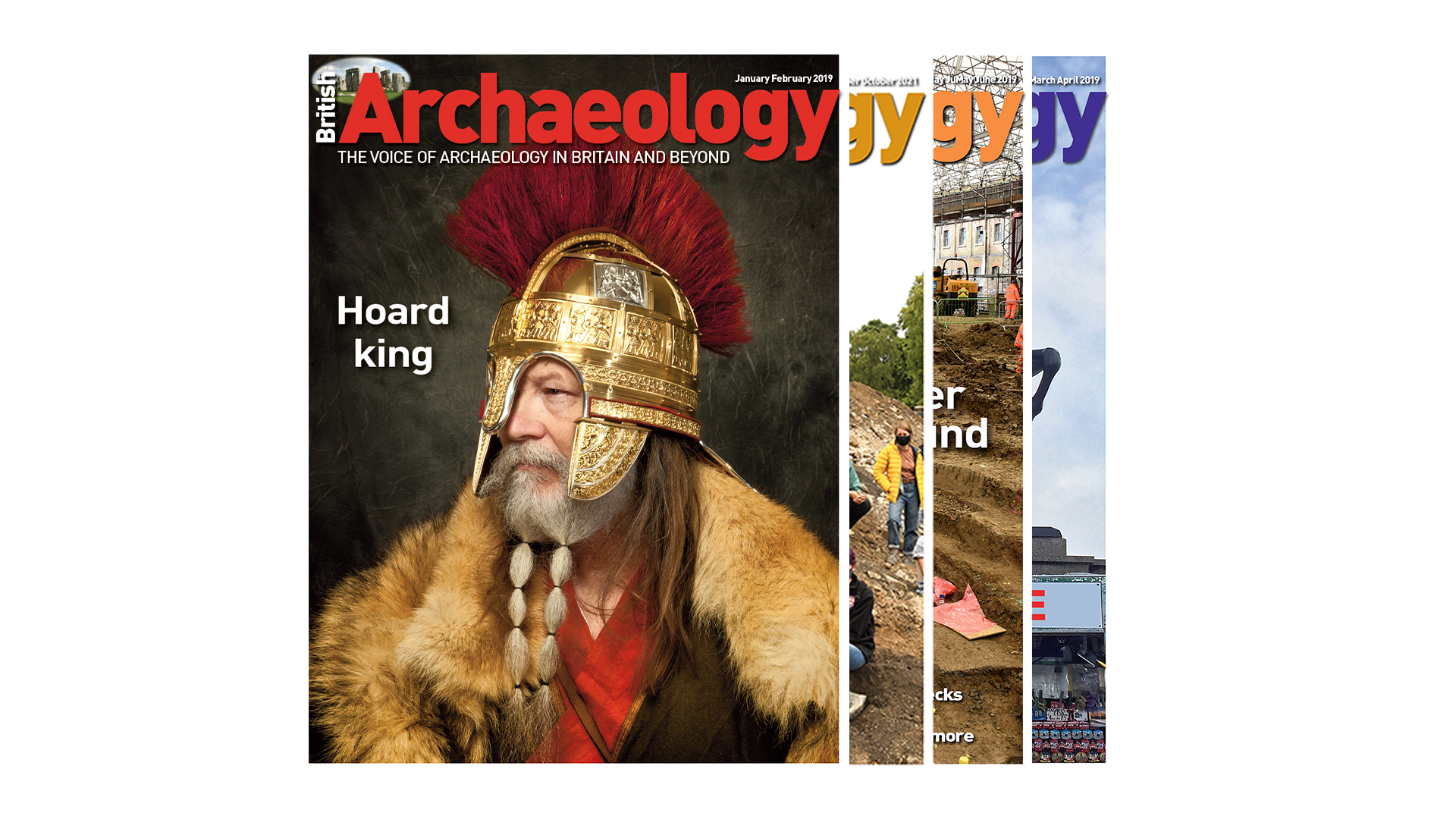 Current Issue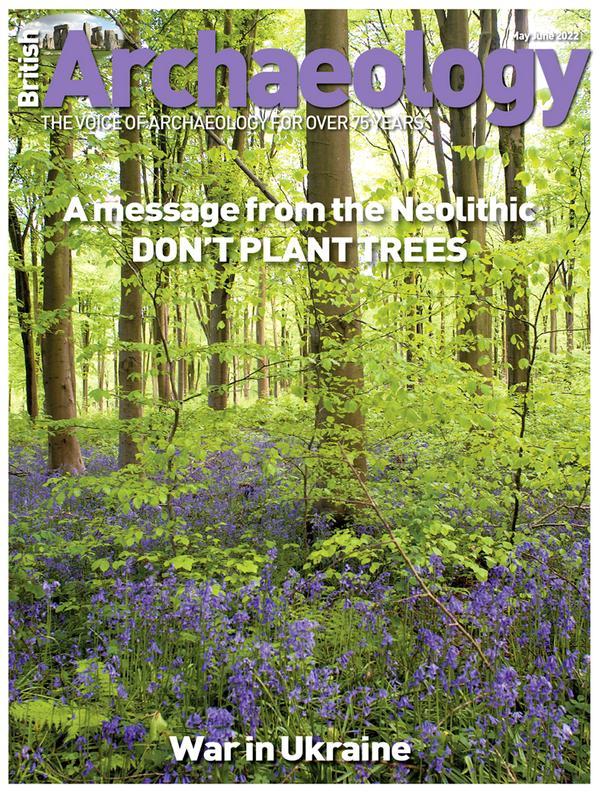 On the cover
Why plant trees?
The government wants us to plant trees to help tackle climate change and biodiversity loss. The deep history of British woodlands suggests another way.
CBA News
From the director
Time to get ready for the Festival of Archaeology 2022: the theme is Journeys.
Casefiles
Former Department Store, Harrogate.
Archaeology active
The Archaeology Audience Network hopes to bring archaeology to a wider public.
Archaeology 8-25
The From Ordinary to Extraordinary awards fund.
Other Features
The great Bronze Age migration
People in England and Wales today are genetically closer to Neolithic farmers than Bronze Age people were. A team of scientists and archaeologists set out to resolve this conundrum, in the largest ancient DNA project to date.
Meet the Hazletons
A Neolithic chambered tomb has yielded evidence for the world's oldest family tree, with details of surprising relationships.
Arthur's Stone & Dorstone Hill
Excavations in Herefordshire have revealed a monumental Neolithic complex with deep European roots dating from the time of Britain's earliest farmers.
Other Regulars Include
Letters
War in Europe.
News
Bronze Age Orkney welcomed female settlers, and new mosaics from Roman London.
News+
Project Radiocarbon is tackling the huge challenge of creating a comprehensive database.
The world in antiquity
A monumental sacred pool in Sicily, and damage by IS in Iraq.
My archaeology
Rose Ferraby, archaeologist and artist.
Sharp focus
A Roman bridge abutment at Chesters fort.
Greg Bailey on TV
The Real Peaky Blinders.
Books
Two landmark books about the Mesolithic in Britain and Ireland.
Requiem
Concluding our tribute to archaeologists and lovers of antiquity who died in the past year.
Spoilheap
A history in which not all migrants are invaders.
British Archaeology is a bimonthly members' magazine that is also available in newsagents, and by subscription in print and digital.

Past Issues
CBA membership includes access to a searchable library of previous British Archaeology issues, dating back to 1995.
You can search our back catalogue for subjects that may interest you here.
Institutional Subscriptions
Institutions such as schools, colleges, and libraries can now benefit from an institutional subscription to British Archaeology, giving all of their staff and students digital access to current and past issues of the magazine, providing more than 20 years of archaeological insight.
Institutional subscriptions are available on a wide range of devices and offer both IP authenticated and remote access. Tools such as an integral keyword search, bookmarking and extensive linking will allow users to use the subscription to enhance their study of archaeology.
Sign up here.
Advertising in British Archaeology
Reach our UK-wide and international audience of Council for British Archaeology members, British Archaeology Subscribers, Institutional subscribers, and retail customers by advertising in British Archaeology.
By advertising with us, you will be helping to support the Council for British Archaeology and our charitable aims.
Are you a provider of useful and appropriate archaeological services that could benefit our members? For more information, or to place an advertisement, click here.