Human Remains in Archaeology: A Handbook (2nd Edition, 2018)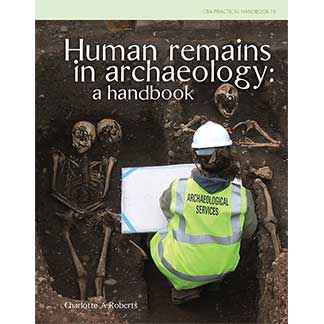 Professor Roberts is one of the UK's leading experts in bioarchaeology, and is internationally renowned in the field. It begins by asking why we should study human remains, and the ethical issues surrounding their recovery, analysis, curation and display, along with consideration of the current legal requirements for the excavation of such remains in the UK. How people were laid to rest at death is considered, as well as the effect of various factors on their preservation, including the environment.
Further chapters give practical advice on the excavation, processing and conservation of human remains, and the recording of data such as age at death, sex, height, and pathological lesions. The author then discusses recent technological advances in the study of human remains, such as stable isotope and ancient DNA analyses.
This book, with its extensive bibliography, is essential and fascinating reading for all practitioners and students of bioarchaeology and burial archaeology and is accessible for anyone with an interest in the study of human remains.