Teaching Archaeology in Schools: Local History Session
Recently myself, the CBA's Young People and Website Assistant, and my colleague Rachel, the CBA's Youth Engagement Assistant, went to Lincoln to deliver a workshop session as part of a teacher's residential.
Written by Bethany Leathley
The residential was part of a Teacher Fellowship Programme on Local History, run by the Historical Association in partnership with the British Association for Local History. The fellowship aims to build a community of primary and secondary school teachers who are committed to developing each other's understanding of local history and sharing practices to approach this topic. To support this, the programme draws upon the expertise of historians, heritage professionals (like us), and education specialists.
The three-day residential, in the suitably historic city of Lincoln, began the programme with a series of talks and workshops. During our session on 'engaging children and young people with archaeology', we demonstrated the value of archaeology to local history studies. Although archaeology has no official position in the UK school curriculum, it can naturally fit into many different subject areas, of which local history is a prime example.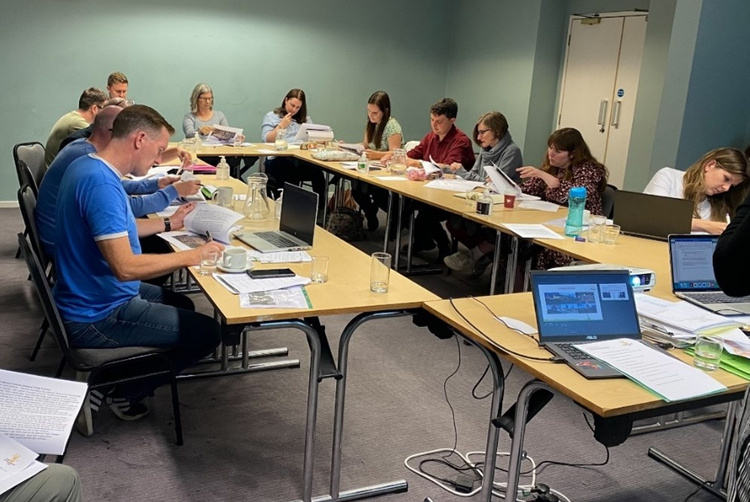 What We Did
To start our presentation, we gave a brief introduction to archaeology and the CBA, before exploring the ways in which archaeology can be utilised in local history teaching. We used two example activities to help illustrate its value – after all a lot of what we do through our Young Archaeologists' Clubs is learning by doing!
These two activities focused on buildings archaeology and graveyard archaeology, highlighting two non-intrusive avenues of study. We wanted to show how archaeology is everywhere and can be easily accessed by all school groups. It is important the CBA works to spread the message that you do not need lots of tools, entry to specific sites, or expert knowledge, to help young people engage in and learn from archaeology.
The activities also demonstrated the wide range of skills (many of which are transferable), that can be gained from studying archaeology. To name a few, sketching, recording, analysing, researching, and problem-solving skills were all needed to complete them.
As the thirteen teachers present were a mix of both primary and secondary school educators, we selected activities that could be adapted to suit different age groups and abilities. For example, graveyard recording can range from simply sketching a gravestone or documenting a few of its characteristics, to undertaking an extensive survey or full-scale plan of the site. The teachers themselves appeared to greatly enjoy the activities – although we did add a little competition and enthuse them with the chance to take home British Archaeology magazines and YAC Badges!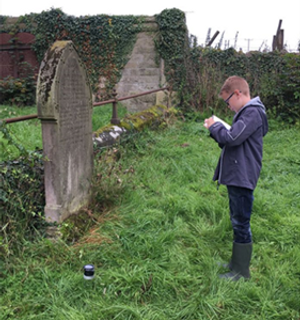 Some of the other sessions during the residential focused on how to utilise national records and archives, in local history teaching. With this in mind, we wanted to highlight how studying material evidence, like buildings and gravestones, can be combined with textual evidence (or lack thereof) to build fuller representations of people and communities. Helping answer questions such as what a person's home was like that they were recorded as living at. As well as opening up queries around who is absent in the written evidence (but may for example have a memorial).
Plans for the Future
By delivering sessions like this one, we can support the CBA's goal of encouraging and improving the teaching of archaeology. YAC HQ is also currently working hard to develop new afterschool Young Archaeologists' Clubs and further increase the number of young people engaging with archaeology. If you are a teacher interested in starting a club, please get in touch. You can also visit our website page for teachers and educators, to explore some of the resources we have created that can be utilised in schools (such as our Dig School Workshops).