The CBA was set up in 1944 as an independent champion for archaeology to combat the intense pressure on the historic environment from post-war redevelopment. Our original purpose was to safeguard archaeological material of all kinds, and strengthen existing measures for the care of ancient and historic buildings, monuments and antiquities.

The CBA received recognition as the body that was representative of British archaeological opinion via an annual grant-in-aid from the Government in 1949, and took on an official role in assessing applications to demolish listed buildings in 1968.
Fittingly, considering our origins, we have continued our advocacy and campaign work throughout our lifetime. We have played a key part in developing archaeological concepts such as "urban archaeology", as well as having a hand in law-making, from the passing of the Ancient Monuments & Archaeological Areas Act 1979 to the creation of the 1996 Treasure Act.
We have also worked for decades to improve archaeological participation. The Young Archaeologists Club (YAC) was founded in 1972 by Kate Pretty and Mike Corbishley to involve young people in the field.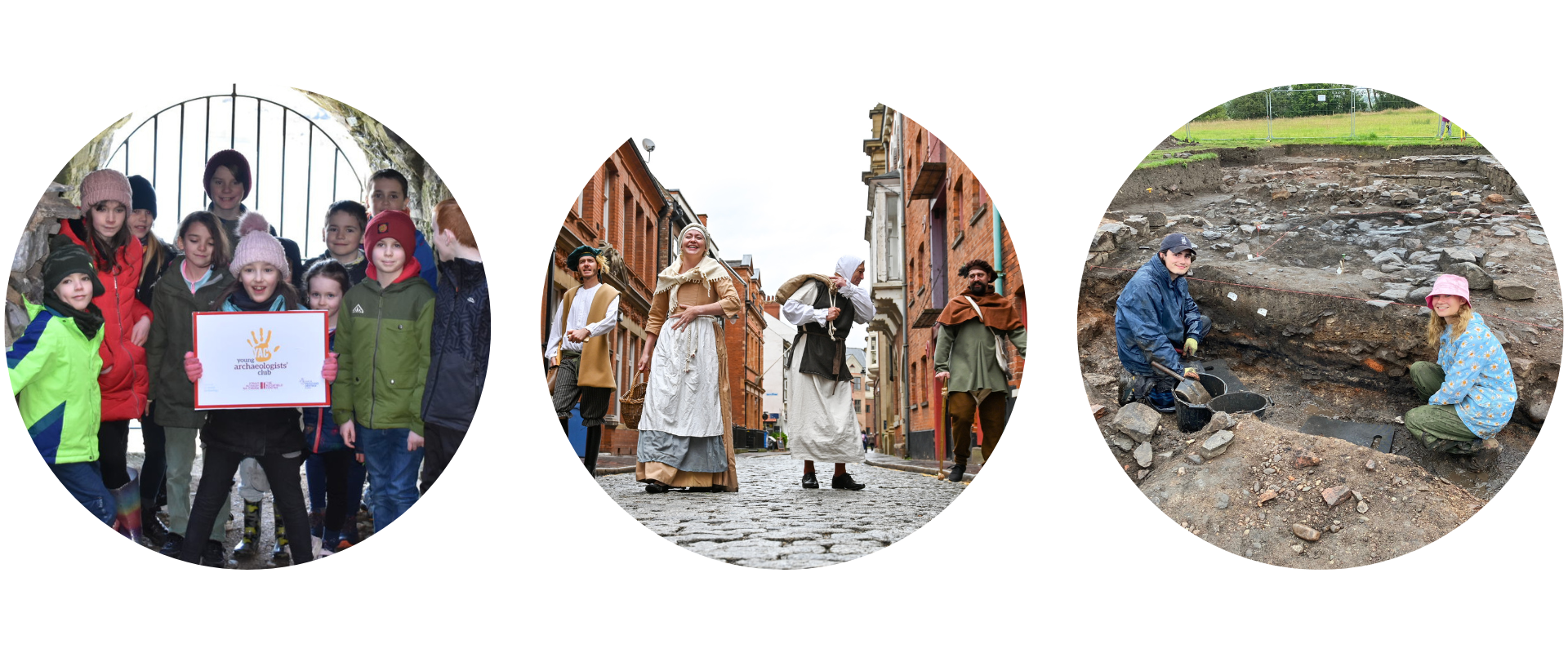 In 1976, the British Archaeological Awards were established to showcase best practice in the field, before being re-launched as the Archaeological Achievement Awards in 2021. Precursor to today's fortnight-long Festival of Archaeology, the original Day of Archaeology was founded in 1990.
From its early days, the CBA established a pattern of showcasing archaeological research and discovery, beginning with the first publication of British Archaeological Extracts in 1968 and continuing with the founding of British Archaeology magazine, the first issue of which was published in 1993.
Sustainability has also been at the core of our mission from our earliest days. This first took the form of founding committees such as the Industrial Archaeology Committee, the Society for Nautical Archaeology, and the Society for Church Archaeology, before, in 1993, following Rosemary Cramp's review, the CBA became a membership organisation for the first time.
What we are today
Today, we are established as the UK's leading archaeology charity, committed to making archaeology accessible to anyone interested in exploring the stories of people and place.
As the voice of archaeology in the UK, we bring together community groups, commercial units, academics, and heritage organisations to create and share opportunities to participate, discover, and be inspired by archaeology.