Pontefract Castle with Neil Redfern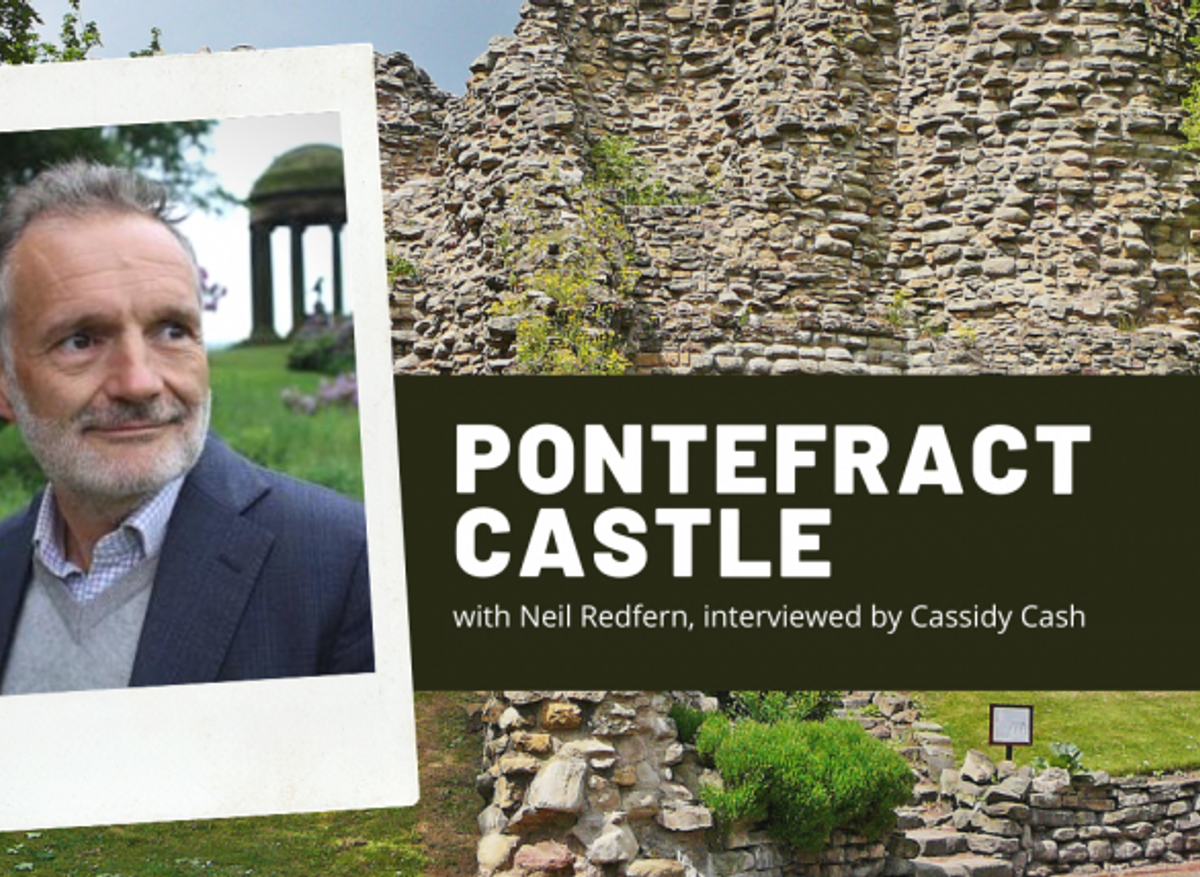 "
One of the most notorious castles in all of English history is Pontefract Castle. Just one step down in the levels of punishment a criminal could receive short of being sent to the Tower of London was to find themselves imprisoned in one of the town castles, and none was more notorious in it's reputation for death and imprisonment than Pontefract Castle. 

Known as Pomfret in Shakespeare's plays, the bard paints a compelling story about the death of Richard II at Pontefract Castle, but what is the real history behind this iconic location? We have invited our guest this week, Neil Redfern, to visit with us and share the real history behind Pontefract Castle, as well as what's being done today to try and save it.
 
Neil Redfern is currently the Executive Director of The Council for British Archaeology, the leading independent charity promoting archaeology and the public participation in archaeology in the UK. Prior to this role he worked for Historic England (the government's statutory advisor on the historic environment in England) in York for fourteen years, as a Principal Inspector of Ancient Monuments for Yorkshire. He was responsible for delivery of Historic England's statutory advice on planning, listed building and scheduled monument consent applications in the region. He has an M.Phil in Archaeological Heritage Management and Museums (University of Cambridge), and a BA (Hons) in Geography and Archaeology (University of Manchester).
He has over 20 years' experience of cultural heritage management, archaeological fieldwork, survey and assessment and museum practice through working for English Heritage, the Cambridge Archaeological Unit, the Council for British Archaeology (CBA) and the Wordsworth Trust. He is particularly interested in the practical and philosophical challenges faced in enhancing participation, securing the conservation and enhancement of heritage places and articulating their full social economic value to the wider community.
In this interview, I'll be asking Neil Redfern about :
By the time Shakespeare was writing his play, Richard III, in 1593, Pomfret had earned over centuries a notorious reputation for death and imprisonment. Neil, I thought this was a castle? Is Pontefract also a prison? 

Do we know where in the castle Richard II was kept?

Today the castle is in ruins, making its former glory somewhat hard to imagine. Neil, I would like to ask you to describe for us the castle's physical description. What did the castle look like when it was in good condition and fully operational?

… and more!
This interview is conducted by Cassidy Cash, professional historian and independent researcher.
Originally this interview aired as part of the podcast, That Shakespeare Life. See the original show notes & more history of Pontefract Castle at www.cassidycash.com/ep116
"