Treasuring the Past - a poignant new treasure find at Amgueddfa Cymru-Museum Wales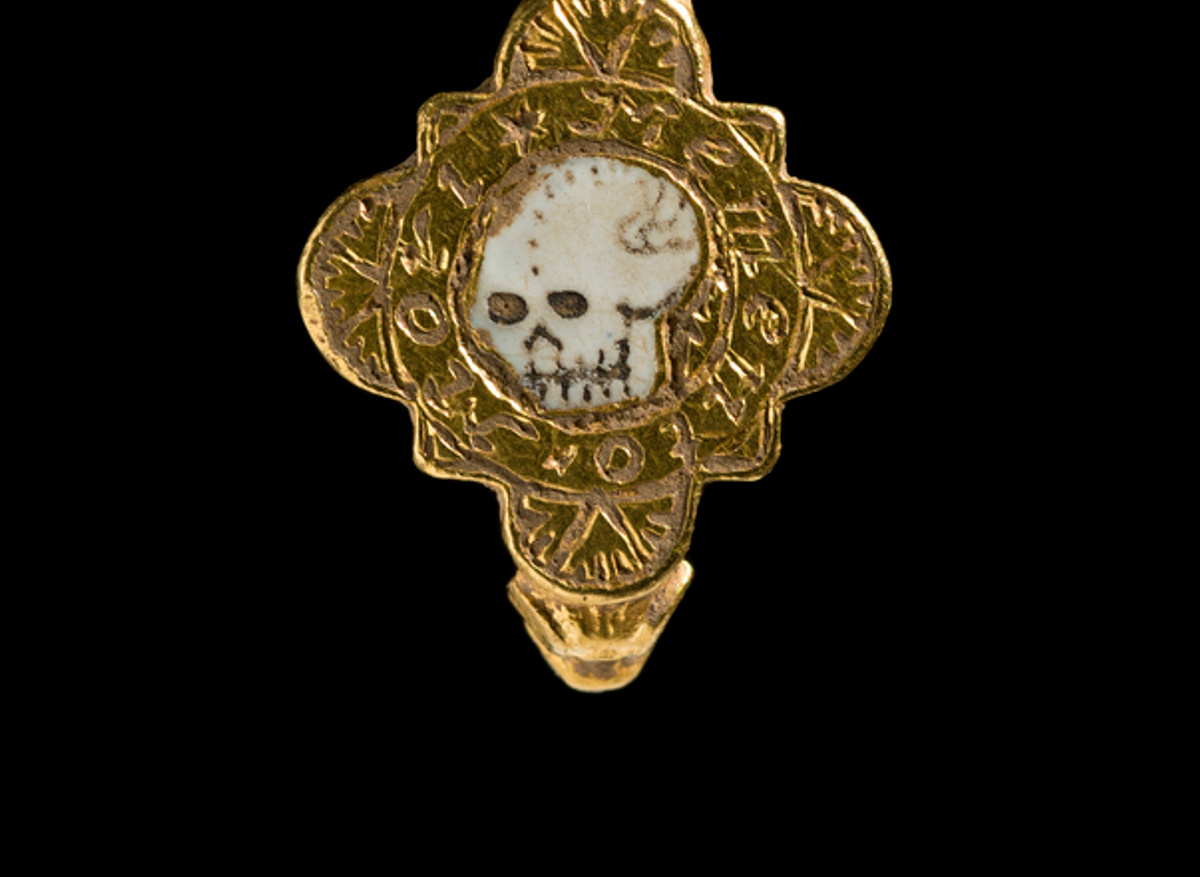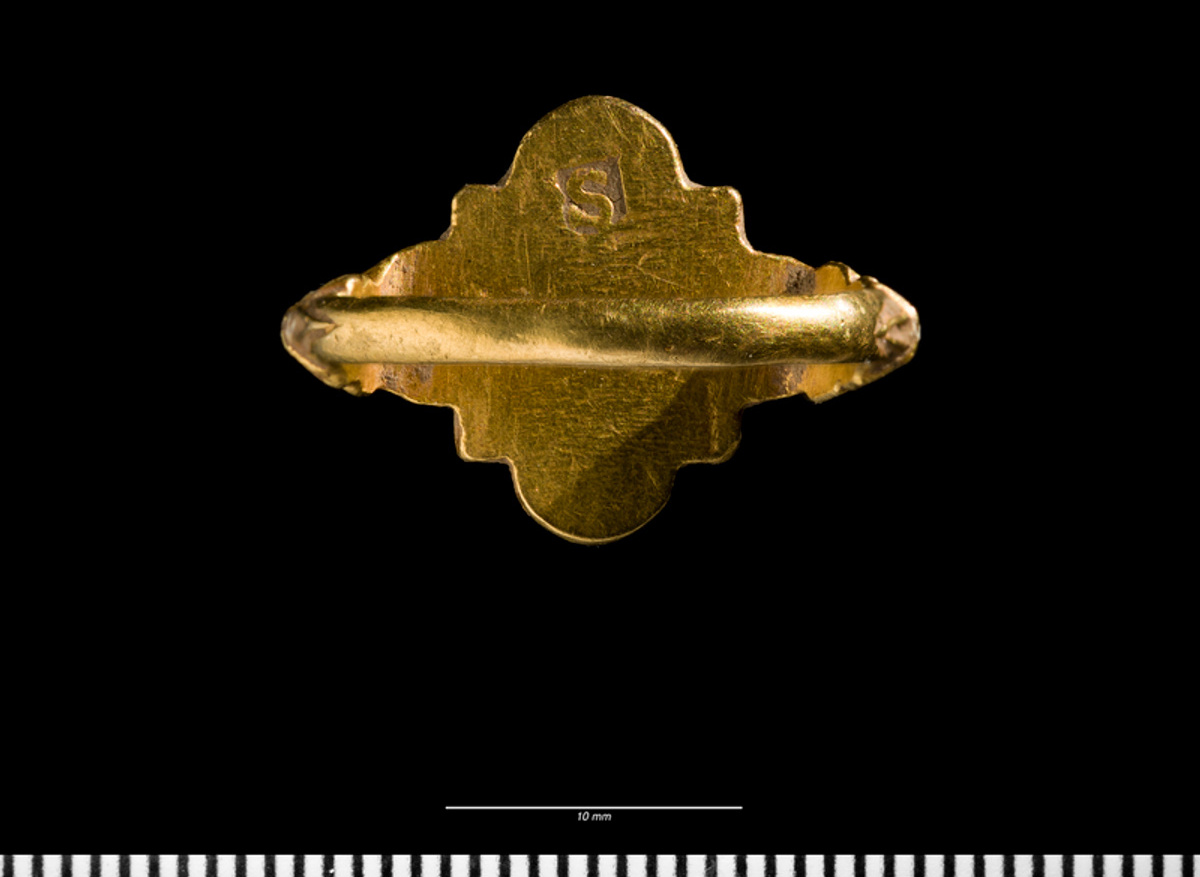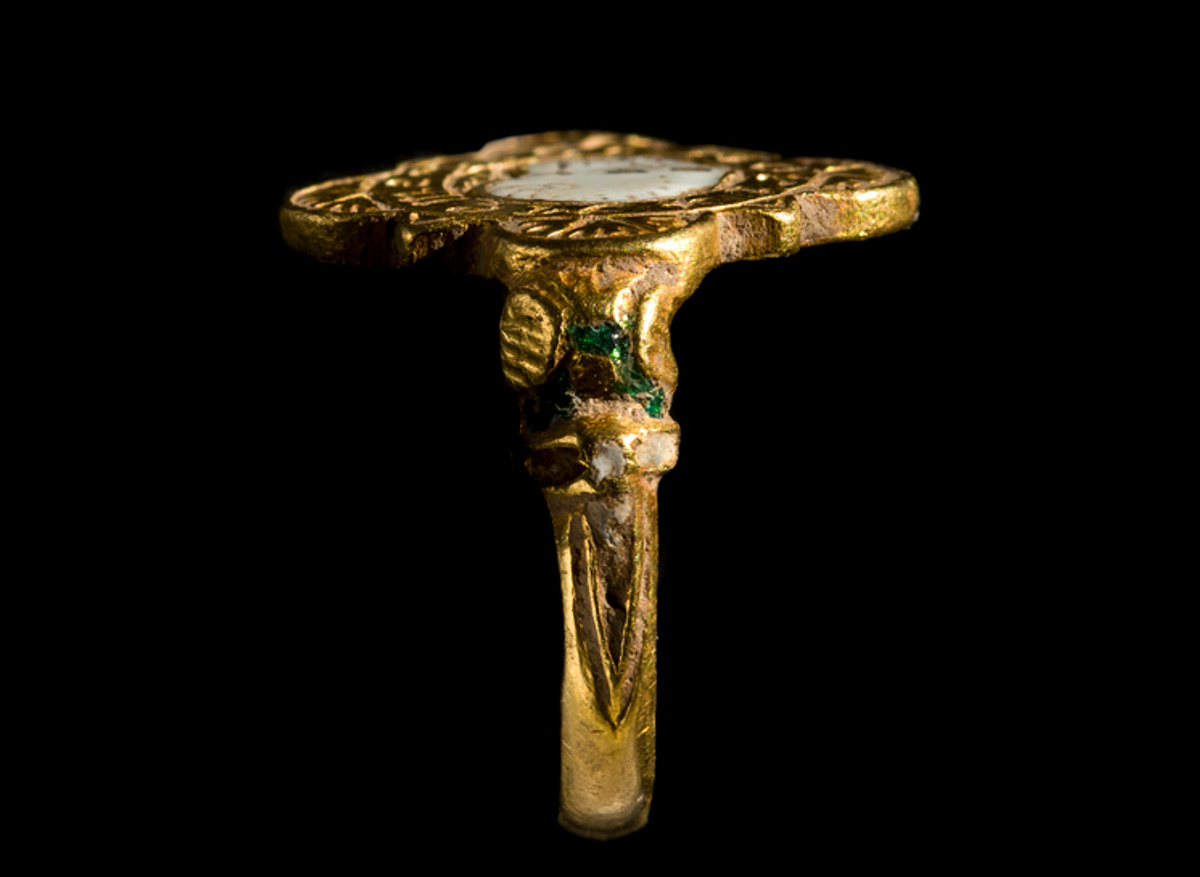 As curator of medieval and later archaeology at Amgueddfa Cymru-Museum Wales, I work with a range of different materials from these periods (AD 400-1725), from roof tile and pottery to animal bone and metal work, including treasure finds.
I had the good fortune recently to curate a beautiful gold and enamel finger ring acquired by the museum for the nation. The ring was discovered in spring 2019 by a metal detectorist in Carreghofa Community, Powys and was declared treasure at inquest in 2021.
Amgueddfa Cymru administers the treasure process for Wales, with support from the team of Finds Recording Officers of the Portable Antiquities Scheme in Wales (PAS Cymru) who are based in Cardiff, Swansea, Wrexham, Llandeilo and Bangor. When a new find of potential treasure is reported, curators at Amgueddfa Cymru research and write specialist reports that are submitted to the relevant coroner for the area of the find, who decides whether an item is treasure. Once declared treasure by law, interested accredited museums who collect archaeology, may seek to acquire the items of treasure for public benefit and these objects are then independently valued, with finders and landowners entitled to payments of reward.
The ring is of a type known as a memento mori and dates to between 1550 and 1650. It is made of gold, with a large flat decorative bezel, almost cross-like in appearance. At the centre is a white enamel skull motif surrounded by an inscription 'Memento mori' in italic lettering. There are traces of white and green enamel on the engraved shoulders of the ring. The term memento mori translates from Latin to 'Remember death' or 'Remember that you have to die' and has lent itself to an artistic device popular in the late medieval and early post-medieval periods. Often depicted as a skull or bones, or sometimes as the words engraved, it can be seen in paintings, on jewellery and other objects dating from this period. Its purpose was to remind us that life is brief and transitory, as well as an acknowledgment of the futilities of earthly life. This is a point made more poignant considering the high mortality rate and social unrest of the period.
The ring is one of a growing number of objects reported through Portable Antiquities Scheme in England and Wales and the Treasure process, that provide insight into post-medieval attitudes towards death (and life) and remembrance.
Mourning rings of late seventeenth and early eighteenth-century date, engraved with mottoes or the initials and death date of a person show a desire to personally commemorate and remember a loved one in a small but intimate manner.
Here are some examples found in Wales: