For Teachers and Educators
Archaeology is a fantastic discipline to teach, it has the ability to excite learners as a unique subject and help develop a wide range of skills from sketching and recording, to analysing and problem-solving. It can also be incorporated into a number of subjects, including History, Maths, Art, Geography, Social Studies, and Science. There is a little bit of everything in archaeology!
After-School Young Archaeologists' Club
Our Young Archaeologists' Club (YAC) branches offer 8-16-year-olds the opportunity to get involved in hands-on activities on a regular basis and discover why archaeology matters. We currently have over 70 branches and are looking to expand on this network by launching a series of after-school clubs. If you are interested in setting up a school-based branch, please contact the YAC team.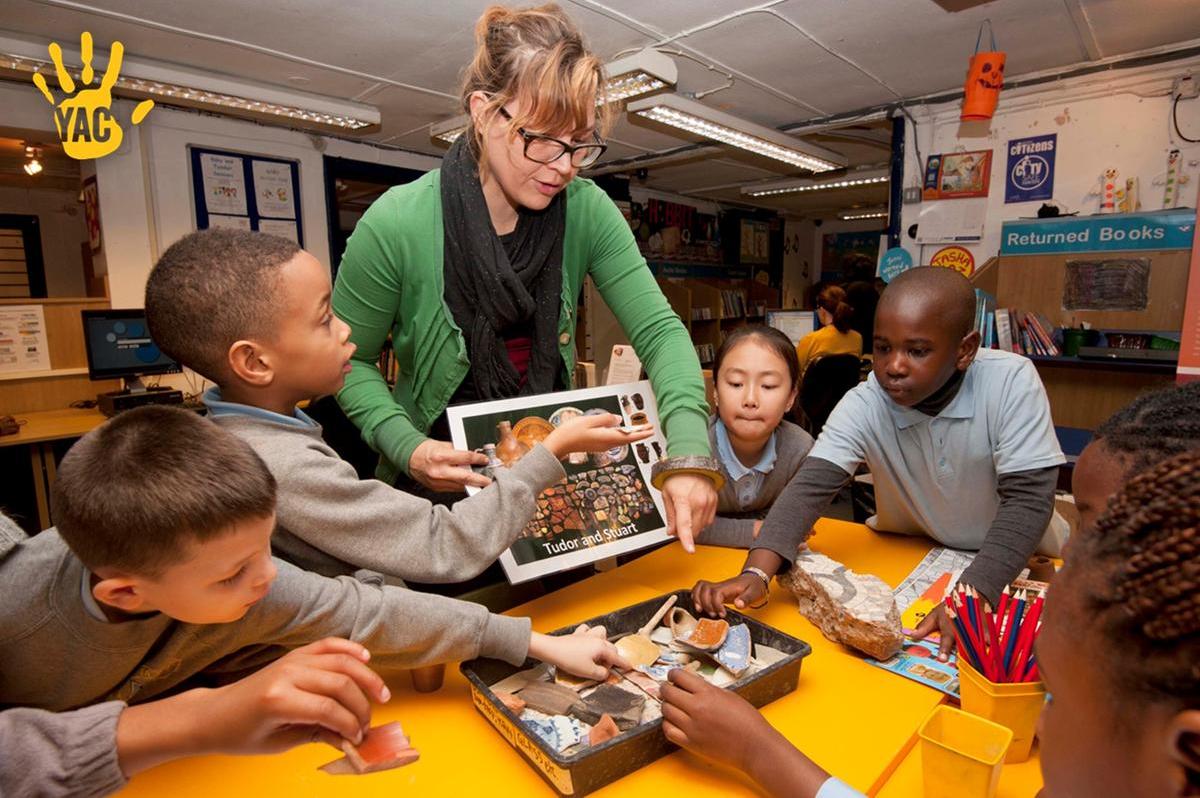 Our Teaching Resources
Dig School
In collaboration with the University of Lincoln, the CBA has created Dig School, a programme of lively extra-curricular in-school and homeschool-based workshops themed around archaeology. All twenty of these workshops, targeted at school years 6-10, are now accessible online. Each workshop comes with teacher guidance documents, a workbook, and an introductory video from Professor Carenza Lewis, as well as additional support material and activities where appropriate.
Dig School covers topics such as excavating your own test-pit, osteoarchaeology (exploring human remains) and burial archaeology, aerial photography, LiDAR, animal bones and so much more!
Dig School was highly commended at the national 2021 Museum and Heritage awards in the Learning Outreach category.
YAC Resource Library
The YAC website also provides a collection of downloadable resources and step-by-step activities to help club leaders plan their sessions. Educators are very welcome to utilise these resources, which cover a range of historical periods and archaeological skills. Project resources for Enrich the List and My Place in Time are also conducive to a local history study.
Home Front Legacy
As part of the Home Front Legacy, YAC has developed learning resources, designed to inspire the next generation of archaeologists. This includes twelve session plans based around archaeology and the First World War, that support the national curriculum and a local history study. The sessions are suitable for youth groups, families, and schools, and work to develop a number of skills, such as researching, recording, and writing.
Education Campaigning
The CBA aims to influence the education system to encourage more, and better use of archaeological resources in teaching and greater involvement in education by archaeologists. We are involved in education campaigning partly through lobbying, and partly through our contribution to committees and other organisations, such as the Qualification and Curriculum Authority.
The CBA is also involved with the Subject Committee for Archaeology.
Further Resources
Listed below are links to additional online teaching resources, produced by a range of museums, universities, and organisations.