After-School YAC

The Young Archaeologists' Club (YAC) has been managing clubs for over 40 years. These have been mainly run as weekend clubs in informal learning spaces, such as museums, community halls and parks. We are now very pleased to be able to offer primary and secondary schools the chance to set up their own after-school club within their school setting.
These clubs are an opportunity for school pupils to learn all about archaeology and why it matters, whilst exploring the many eras of human history, such as the Romans, Vikings, Ancient Egyptians and Victorians. Archaeology provides the opportunity to tie in many different aspects of learning, from geography, science and art to developing teamwork and leadership skills.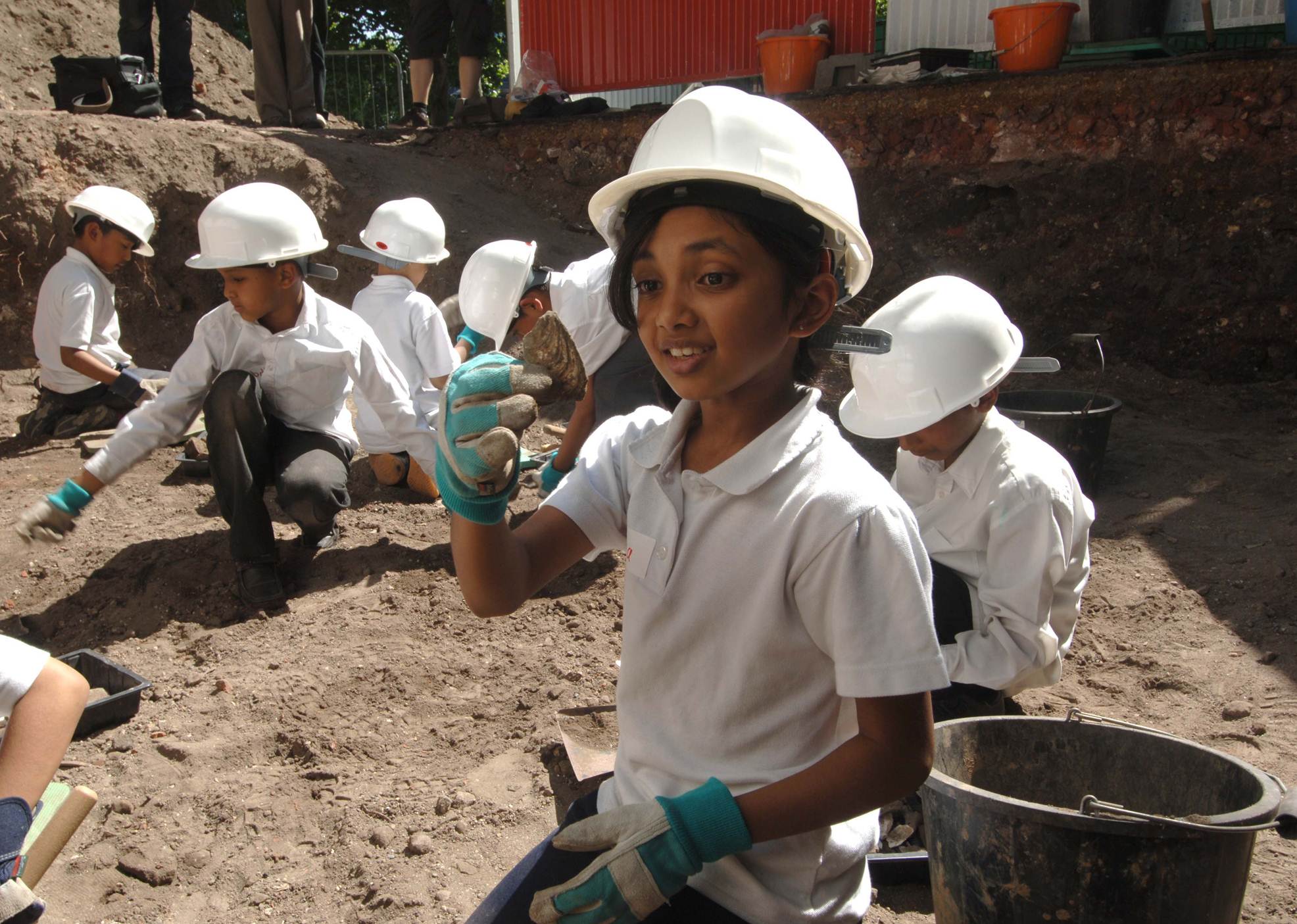 Our YAC members take part in all sorts of fantastic, hands-on activities, such as working with artefacts, taking part in experimental archaeology and undertaking their own research. We also have a strong focus on exploring local place and heritage with lots of supporting resources. If members have an artistic streak, we have plenty of craft-based activities to have a go at as well, based on archaeological periods and technology. For example, members might end up mummifying an orange, excavating an archaeological poo, or baking some Viking bread!
It is hoped that by creating an after-schools network we will be able to support teachers to introduce the subject to more young people across the UK. By doing so, we will also be able to reach individuals who cannot attend weekend clubs for all sorts of reasons (lack of transport, distance to clubs, etc.) and those who might not usually engage with archaeology and heritage.
After-School YAC clubs have access to the same support as our affiliate YAC branches (we have two types), meaning leaders can use our YAC branding, utilise all of our resources, and come along to the training days we offer. Club members will be able to join the YAC PASS scheme, enter competitions and much more!!!
The main differences are that the club will be hosted in school, usually on an evening (rather than at the weekend), led by teachers or other educational professionals working at the school and the club members will come from the student body.