#YouthTakeover: Meg Keates explains how she found archaeology and her work with CIfA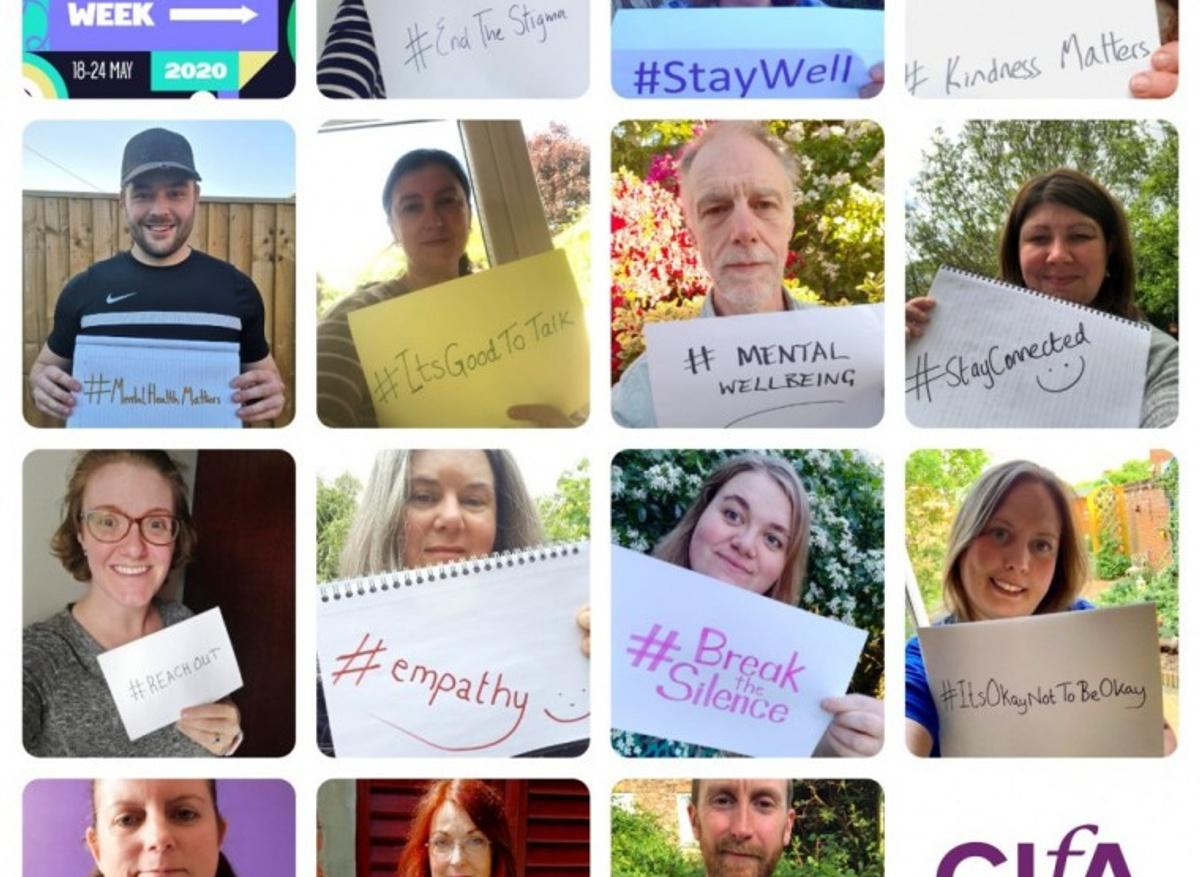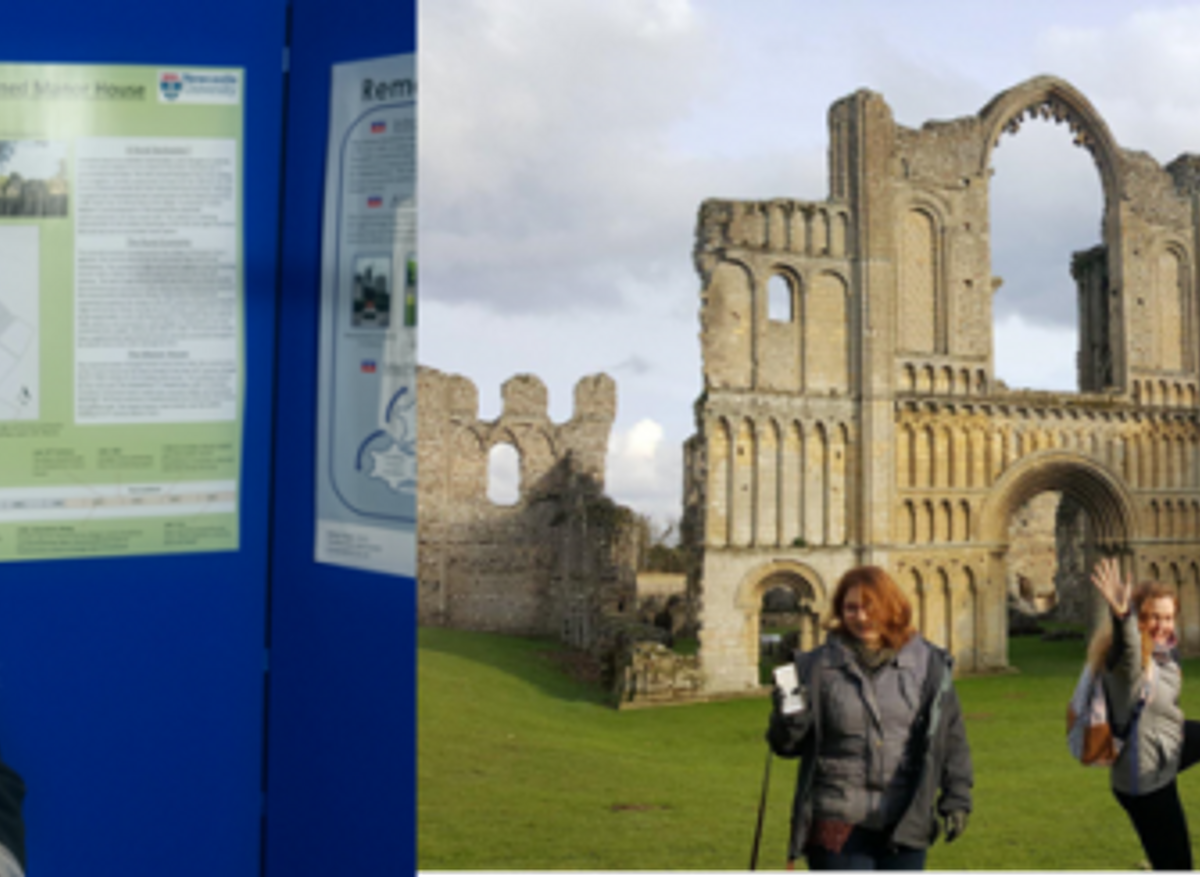 I'm Meg one of the staff members at the Chartered Institute for Archaeologists. I thought I'd write a mini blog about what started my interest in archaeology and how I have gotten involved in the Youth Takeover Day as part of the Council for British Archaeology's Festival of Archaeology!
Originally, I got interested in archaeology through the classics route with young adult fiction books that incorporated Greek myth into the modern day. I liked British history but only really got to grips with archaeology as a 'thing' during sixth form. I liked that it was more hands-on and (forgive me) down to earth than studying History.
At Newcastle University I studied topics including material culture studies, glass, early medieval western Europe and post-medieval Britain, despite only going in for the archaeology of ancient Greece. Currently I am interested in built heritage and the archaeological landscape of Britain, as this encompasses a large number of periods and I think the public find it easier to interpret, as very often it is right in front of them.
Studying archaeology through university allowed me the time to study a lot of different periods and participate in a few projects. This included conducting my own research into remains of an archaeological site near where I live, helping at community excavations on the South Downs, compiling information for a project about Hadrian's Wall and do my own research on a site up in North Tynedale with Northumberland National Park, which I ended up taking on as a dissertation topic. I was also very fortunate to have been invited to join fieldwork run by the Sainsbury's Institute which examined how we present archaeological sites in the South East and East Anglia to the wider public.
When I graduated (2019) I became a Visitor Experience Assistant at the Ashmolean Museum in Oxford. This means I get to talk to visitors from all kinds of backgrounds about our collections which includes objects from King Alfred's jewel to Guy Fawkes' lantern and some fantastic art.
Since January this year, I started my current role as the Chartered Institute for Archaeologists' Membership Engagement Coordinator.
The Chartered Institute for Archaeologists (in short, CIfA) is the professional organisation for archaeologists working in the United Kingdom and overseas. Professional bodies are organisations that are dedicated to the advancement of practice and knowledge of their profession through developing, promoting, regulating and all in all supporting the professional standards for technical and ethical competence of the industry.
CIfA, in particular, is concerned with the public benefit of archaeology and that archaeology is carried out by skilled professional archaeologists.
In practice this means the Institute:
Represents the interests of archaeology to governments and policy makers
Sets standards for archaeological practice and raises quality of work by promoting good practice
Accredits and runs helpful courses for those currently practicing or are interested in practicing archaeology
Maintains a strong network of professionals across the world and across specialisms
Self-regulates our profession through the professional conduct procedure
My current role means that I focus on developing and implementing engagement strategies, particularly through CIfA's network of Area and Special Interest Groups. Through stronger engagement, members get the most out of their membership with the Institute and CIfA has more influence and impact as it represents more archaeologists.
Our professional specialist networks and area groups provide a forum for discussion and development within the many strands of archaeology; from finds specialists to geophysicists and marine archaeologists to forensic archaeologists. Currently we have 21 groups, and you can find the whole list on the CIfA website. Our groups help the whole Institute achieve the aims that are outlined in our Strategic Plan.
While it is not the first job you think of when you think of archaeology, there are lots of positives to it- I work with a great staff team and over 150 volunteers whose enthusiasm, I think, cannot be matched. Looking after these special interest groups and area groups means that I learn a lot about new developments and finds in the field which is fantastic when you are interested in a lot of things!
Thanks for reading this blog about what interests me about archaeology and how I am now involved in the industry. If you are a young person reading this, well done on making it to the bottom of this blog. If you take anything away make sure it is this: archaeology is a great occupation. There's always an opportunity to get involved and you'll be working with some of the most passionate people out there.
If you'd like to talk to me about what I do within the Institute and how you can get involved, send me a message through [email protected] If you are a student or early career archaeologist, make sure you join New Generation Group at CIfA. We have some fantastic tips and helpful forum dedicated to those getting started in archaeology.