A day in the life: Master-ing Archaeology!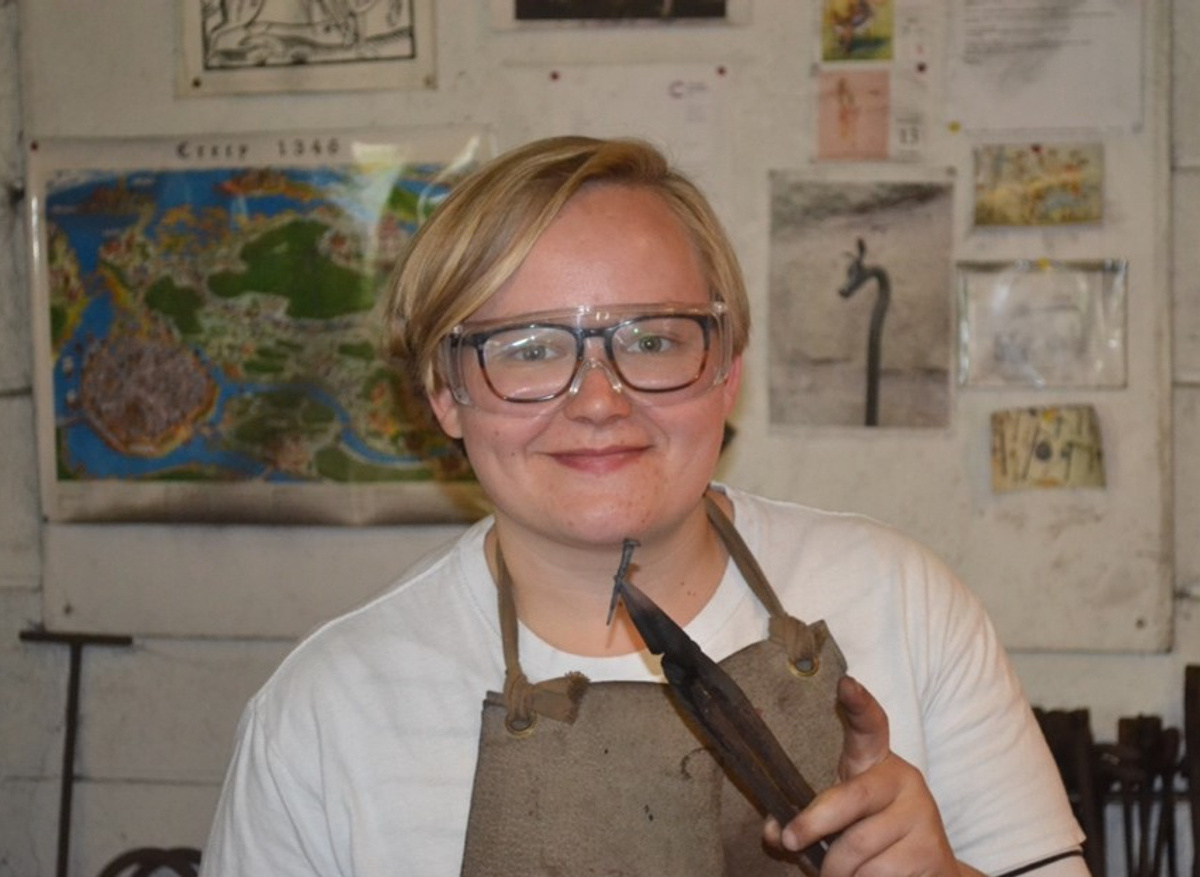 Hello my name is Katie! I am a student currently studying for a Masters in Archaeology at the University of Reading. I did an undergraduate degree in Classical Archaeology and Ancient History at Oxford, and then spent a few years working outside of archaeology before I decided I wanted to come back into the subject.
My focus particularly is on the Roman period and artefact studies. Although I had more formal university teaching earlier on in the academic year, my days are mainly spent at the moment working on my dissertation. I was lucky enough to be awarded a funded studentship for my Masters with two developer-funded archaeological firms - MOLA/Headland infrastructure (https://molaheadland.com/fully-funded-highways-england-masters-studentships-on-the-archaeology-of-the-a14c2h/). As part of this studentship I'm working material from one of their recent excavations along the A14 in Cambridgeshire for my dissertation. I'm specifically looking at 5800 iron nail fragments recovered mainly from Roman age structures there.
At the moment I'm spending my time in one of the laboratories at the University of Reading recording some of these nails. This means inputting a lot of data about them into a spreadsheet, such as the weight of the nails, their length, shape, and a few other pieces of information. It can be quite a time-consuming process, but I really enjoy the opportunity to handle objects from so long ago and seeing what extra information we can gain from them about the past.
When I'm not recording my nails, I usually spend my time in the library or at home researching and writing up sections for my dissertation. I like the flexibility that I have in arranging my time particularly and relish the opportunity to really think about things in depth. My puppy, Hestia, also keeps me company while I write.
Over the past few weeks, I've also had the opportunity to do some other really interesting things as well on particular days. I spent some time last week with a blacksmith getting a chance to forge some wrought iron nails. Yesterday I also drove to pick up some oak planks that had been milled at a local timber yard. I'm planning some experimental archaeology using the planks and the blacksmith made nails in a few weeks time.
I love the opportunity archaeology gives me to switch between the more research-based academic work and the practical, hands-on experiences. Once my dissertation is finished in September, I will be spending a few weeks working with MOLA's Specialist finds team and learning more about how artefacts are recorded and processed in developer-funded archaeology.
It's great having the opportunity as a student to see so many parts of the archaeological world and I've been extremely fortunate with the opportunities I have had so far. In October I will be starting my PhD, also at the University of Reading. I'd encourage anyone considering getting into archaeology to give it a go. There's so many ways to get involved from volunteering at a near-by dig, visiting your local museum or going through the academic route as I have done.