Standing Firm on Oswestry Hillfort
There are impressive monuments created by our ancestors across the British Isles. Everyone who visits Dunstanburgh Castle, Stonehenge, Skara Brae or the bridge that straddles the Ironbridge Gorge pause at the awe inspired by these feats of historical engineering. We marvel at their creation using very different technologies to our own and think about the society and culture that expressed themselves in these built forms.
Such monuments inspire amazement in everyone, but a different level of impact, an actual relationship, exists between people and such monuments when they form part of your own place. The sense of attachment runs deep.
The town of Oswestry sits at the foot of one of the most impressive Iron Age earth works in the UK. Old Oswestry Hillfort is a Scheduled Monument that bears evidence of occupation and development over thousands of years and articulates the heritage and character of the Welsh/English borders. The setting of the hillfort, as separate from the town, preserves its historic character and dominance over the surrounding area. The hillfort is a much loved and valued part of Oswestry's heritage and sense of place.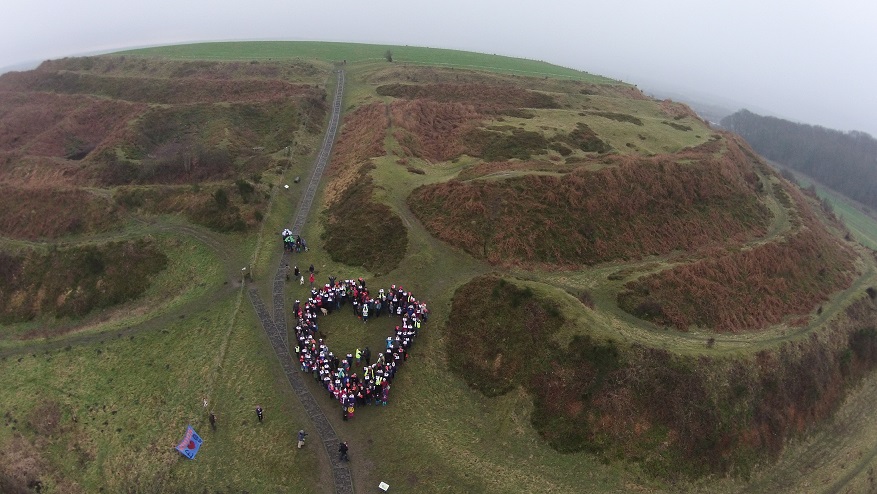 The people of Oswestry have been brought together in a locally run campaign to protect their much-loved hillfort from housing development encroaching closer towards the monument. The Hands Off Old Oswestry Hillfort (HOOOH) campaign group have been coordinating local people and raising wider awareness of this threat to urbanise the hillfort's surroundings. The CBA are proud to support HOOOH in their campaign and continue to object to planning proposals for housing schemes in a parcel of land on the town's northern edge. Despite its proximity to the urban fringe of Oswestry, the hillfort retains a strong open and rural setting that makes a critical contribution to the setting and significance of the monument.
The CBA have a role within the planning system as one of the six National Amenity Societies. We firmly believe in supporting communities in speaking up for locally valued heritage and using our voice to help amplify theirs.
You can find out more about the CBA's objections to planning proposals at Oswestry here. If you have concerns about harm to the historic environment near you then let us know if you would like our help at [email protected]
If you would like to support HOOH's campaign then the current planning application can be found here.