'Kickstart Placement - A Look Back' by Beth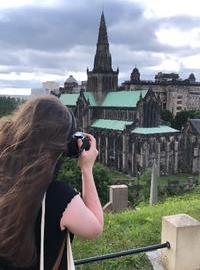 Hi everyone, my name is Beth and I have just finished my six-month work placement at the Council for British Archaeology, as part of the UK Government's Kickstart Scheme. The scheme is funding placements in a wide range of sectors, for people aged 16-24 who are unemployed.
Earlier this year, I wrote a blog about my first week over on the YAC website, and I wanted to give an update on everything I have been up to since then! The months have flown by, and I have gained more from the placement than I could have imagined when I started…
An Introduction to Archaeology?
Before starting at the CBA, I had never really come across archaeology before – or at least this is what I thought. As someone who chose to study history from GCSE through to Master's level, I knew I would like archaeology as I really enjoy learning about the past and digging into historical evidence! What I did not realise was how much archaeology I had seen and used throughout my life.
I have learned that archaeology is everywhere – the old building I admire on my walk to the shop, in my local graveyard, the graffiti that covers a bridge near my house, etc. As well as how it is not separate from history but supports and continually interacts with it. Without necessarily recognising it I have used archaeological evidence to help me write essays, viewed it in awe during museum visits, employed it to help create exhibitions, and more.
What Have I Been up to?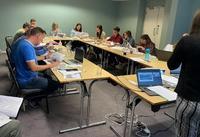 During my time at the CBA, I have been involved in lots of small tasks, as well as a few main projects – which is just what I hoped for! This means I have been able to experience all sorts of different things, from writing blogs, live-tweeting at events, and creating social media assets, to organising events, designing activities for young people, and delivering workshops.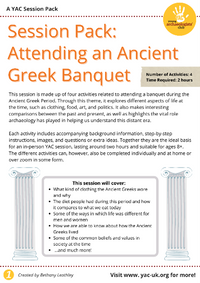 However, perhaps the biggest job I have had is helping create the website you are reading this on! When I began my placement, the CBA had a totally different site, and I contributed to writing text, finding images, and building pages for this new one.
Still, if I had to choose one thing I am most proud of, it would be the YAC Session Booklet I created on Ancient Greek banquets. Going from a blank page to sheets full of words, ideas, and information, is always satisfying. But, unlike writing projects I have done in the past, I really enjoyed adding design elements and for once lots of colour! It was also great to get out of my usual Medieval History bubble and explore some Ancient History.
If Only I Knew?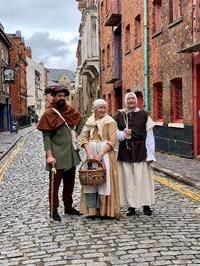 Looking back, I did not consider studying archaeology or developing a career in the sector when I was approaching the end of my college days. It was not offered as a subject at my schools, and I did not have a YAC branch nearby. I do remember enjoying a little show called Time Team that my dad would always have on the television, but did not understand the different possible job routes in the sector or how to further the interest I had.
For this reason, it has been amazing to contribute to the launch of YAC After-school and the ways into archaeology section on the new CBA website. Hopefully, these two projects will help even more young people become interested in archaeology and show them how they can get further involved.
At the same time, I have learned it is never too late to participate in archaeology! Whether this means reading the BA magazine, volunteering with a local YAC club, going to Festival of Archaeology events, or even planning a change in career.
Want to Get Involved?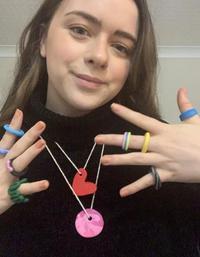 The Kickstart Scheme is still running so if you are eligible, I would really recommend speaking to your Work Coach about the opportunities currently available. You can learn more here. You can also visit the volunteering and vacancies pages to find out about current opportunities at the CBA.
All that is left to say is a big thank you to the CBA for the opportunity and to everyone I have interacted with in the last six months – it has been an invaluable experience and every person has been very friendly and supportive! Whatever I end up doing next, I will be sure to keep at least a little bit of archaeology in my life…