CBA Wales/Cymru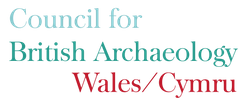 CBA Wales/Cymru is a charity that serves to promote interest in the historic environment of Wales and bring together those interested in Welsh archaeology.
CBA Wales/Cymru campaigns for the local heritage of Wales and also produces Archaeology in Wales, the annual journal on recent archaeological discoveries relating to Wales.
Benefits to becoming a CBA Wales/Cymru member include a subscription to Archaeology in Wales and our regular newsletter, giving information on recent discoveries and upcoming events. As well as opportunities to participate in community archaeological events and to get involved with the organisation.
To find out how to join please visit our website.